IAP Fellow 2020: Artur Mendonca
Published January 29, 2020 by Artur Mendonca
Meet Arturo Mendonca!
Designing an Acceleration Program for Social Impact Businesses Focused on Healthcare
Artemisia and Their Work
I want to start this blog by talking about Artemisia, the amazing NGO that is hosting me over the IAP period, while I am participating in the PKG Fellowship Program.

Artemisia was founded in 2004 with the goal to support and promote social impact businesses in Brazil. Since its creation they have accelerated more than 100 social impact business and have supported other 300 in their various programs.
The organizations that they supported impacted millions of people in Brazil in areas like Education, Health, Housing, Mobility, Employability and others.

During my first week here, some of the main goals were to better understand the work that they do by getting to know their organization and immersing myself in their methodologies. They have a couple of programs for social impact business, two of particular interest for my project: the Impact Thesis and the Acceleration programs.
Impact Thesis:Reports and presentations that focus on one of their areas of work, showing the current situation in Brazil and the World, social impact businesses that are working on that topic and potential opportunities to realize impact.
Acceleration programs: Artemisia organizes both short and long term acceleration programs for social impact businesses. Their progams range from one day events that provide workshops for social impact businesses and social entrepreneurs that are not on São Paulo to six-months collocation programs, also having programs that have a couple of presential events but are mainly orchestrated virtually.
The goal with a variety of programs like that is to help foster the social impact business ecosystem both in São Paulo, the most economic vibrant city in Brazil, and in other cities that still do not have such a large community of social impact business.
One particular type of program is what they call "Labs". Those are short-term thematic acceleration programs, with three to four meetings, a couple of webinars and frequent mentorship over phone and video conference systems. The format of this program allows the participation of social impact business from all over Brazil, with entrepreneurs needing to travel occasionally to São Paulo for the workshops. It is a more intense and hands-on program that does not demand the participants to relocate.
My Project
My project here over this three-week period is to help revisit their methodologies and create an acceleration program for social impact business focused on healthcare. The idea is to have a six-month program with weekly interactions between the social entrepreneurs and Artemisia, as well with mentors from their network of experts. The social impact business will have deliverables that will help advance their organizations and prepare them to greater impacts.
My first activity of the first week was refining the plan for the entire duration of the project with the help from specialists from Artemisia. I created a detailed workplan with activities day by day until the end of my period here, but the main idea was to dedicate each week to one activity:
First week: acclimatization and secondary research
Second week: interviews with experts on the field
Third week: wrap-up and knowledge hand-over
After understanding Artemisias programs and doing some research I decided to share with them the Disciplined Entrepreneurship methodology, created by professor Bill Aulet and used in several classes and programs at MIT. This methodology consists of 24 steps to help entrepreneurs prepare their organizations for success. The idea is to use this methodology as a starting point and adapt it for social impact business working on healthcare.
One potential idea is to focus the program on Primary Healthcare, so I used the technical reports on the topic published by the World Health Organization in partnership with UNICEF to structure the potential levers and impact that the social impact business could have on healthcare.
Next Steps
By the end of the week I had created a framework with the types of solutions that social impact business could have in healthcare and, together with Artemisia specialists, we decided to narrow the scope of the program to organizations that already were having an impact on the area. As these organizations would not be in a very initial stage, we could try to reduce the scope from from the Disciplined Entrepreneurship methodology and tailor the program by also using other methodologies.
In order to refine both the framework and the methodology of the program I compiled the list of experts that I wanted to interview. This list consists of social impact entrepreneurs, accelerators and experts on economic development.
As Next Steps I will refine this list and try to schedule the interviews over my my second week, in order to capture their perspectives on the initial frameworks that I have developed.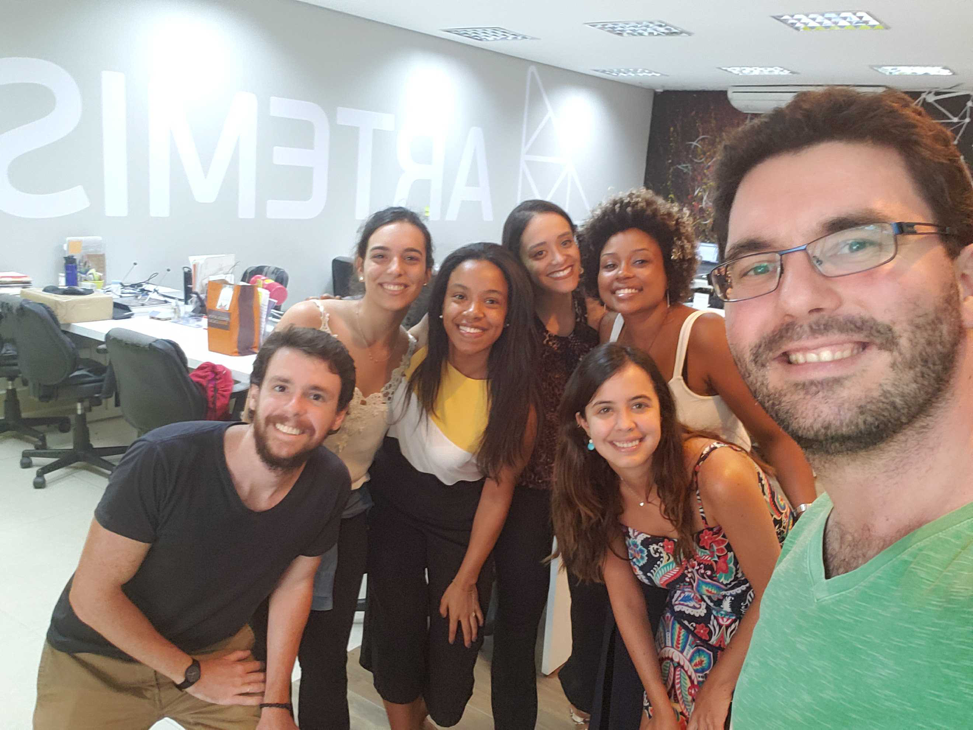 Read Part 2 of Arturo's Fellowship experience here.
---
Tags: Brazil, Fellowships IAP 2020, Finance & Entrepreneurship, PKG Fellowships
---