Social Impact Internships and Employment deepen your analytical, problem-solving, and critical thinking skills by applying what you learn in the classroom to "real-world" challenges.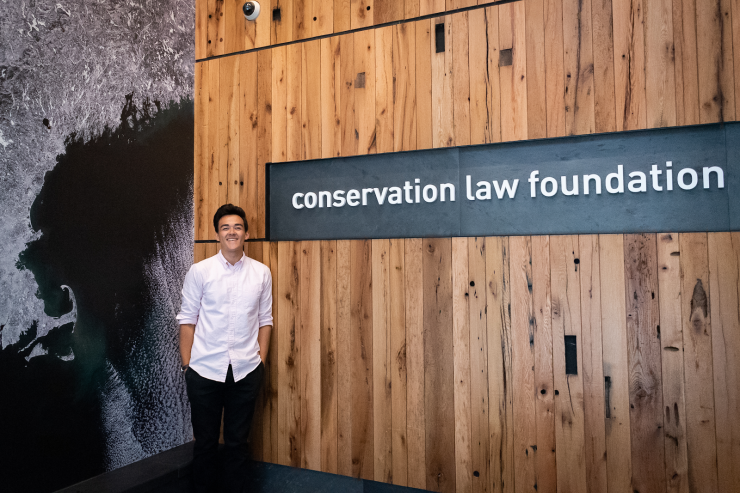 Refine your leadership and communication abilities while collaborating with nonprofits, government agencies, or social enterprises! Strengthen your professional network and your resume, while you strengthen communities.
Earn, Learn, Make a Change
Looking for a part-time fall internship using your Federal Work-Study funding or MIT's Experiential Learning Opportunities guarantee? Check out available opportunities through the Social Impact Employment program on Handshake— we are adding new internships every day!
The PKG Center advertises Social Impact Internship and Employment opportunities offered by selected community partners on MIT Handshake. To search for Social Impact Employment positions on Handshake, use the filter feature. Scroll down to the "Labeled by Your School" field and select "PKG Funding Eligible", "Federal Work-Study Eligible," and/or "ELO Public Service & Social Impact" to find eligible ELO-funded social impact internships. Directions for how to search for labels on Handshake can be found here.
For a step-by-step guide on how to find Social Impact Internships on Handshake, check out the video below.
If you have any questions about Social Impact Internships and the ELO guarantee this upcoming Fall 2020, please join us at our ELO Social Impact Internships Drop-In session on Thursday, September 10 from 4:00-5:00pm. This virtual session is an opportunity for students to "drop by" the PKG Center to ask questions or gain more information. Register for the event on Handshake!
To apply for a position, follow the instructions in the posting on Handshake or follow the guide in the video above. Note: The MIT CAPD website provides useful resources on email etiquette, cover letters, resumes and job interviews.
Already have an internship or public service opportunity? To apply for PKG funding for an eligible position outside of Handshake, reach out to Julie Uva at studentworker@mit.edu.
If you have a social impact project and are in need of funding, we encourage you to learn more about the PKG Fellowships program, discover other funding opportunities at MIT.
Secure your Summer 2021 experience this fall!
To help you prepare for the future and to help our community partners plan for critical projects, we're helping them recruit interns like you for summer 2021 this fall! Stay tuned for more details and dates coming soon.
Reach Out
Not finding an opportunity that meets your interests? Looking for more information on Federal Work-Study? We are happy to discuss! Reach out to Julie Uva, social impact employment program administrator, at studentworker@mit.edu.
Looking for Inspiration?
See how other MIT students partnered up for virtual Social Impact Internships:
"I have also able to interact with the data- driven aspects of COVID-19 while simultaneously applying the skills that I have obtained from MIT. I directly noticed this with the experience I had within my course 6.145, "Brief Introduction to Python," where I have automated and accurately shifted through requisitions, applications, and regional information to make visual graphs, bar charts, and choropleths as a means to demonstrate the CDC Foundation's current status on the workforce."- Julian Zulueta, '23, Biological Engineering , CDC Foundation intern
"Through my coursework in biology and anthropology, I have had the opportunity to learn a lot about the evident inequalities in healthcare, from expensive novel therapeutics to lack of access to healthcare. My work at Reboot Rx is a step towards bridging this gap. By repurposing generic drugs for off-label treatments, the organization is able to provide more affordable treatment options to patients."- Noopur Ranganathan, '21, Biology, Reboot RX intern
"At Tablecloth, we're in the business of transforming company cultures into something more diverse, equitable, and inclusive for all employees despite their race, ethnicity, gender identity, sexual orientation, and/or disability. Sustainable social change cannot be accomplished through black screens on Instagram or PR statements posted on Twitter. It will happen when corporate America starts putting its money where its mouth is. This summer, I'm happy to work alongside the Tablecloth team to ensure that companies' actions uphold their statements and reflect every word that they've posted on social media. " – Abiola Familusi, '23, Mechanical Engineering, Tablecloth intern