Social Impact Internships and Employment deepen your analytical, problem-solving, and critical thinking skills by applying what you learn in the classroom to "real-world" challenges.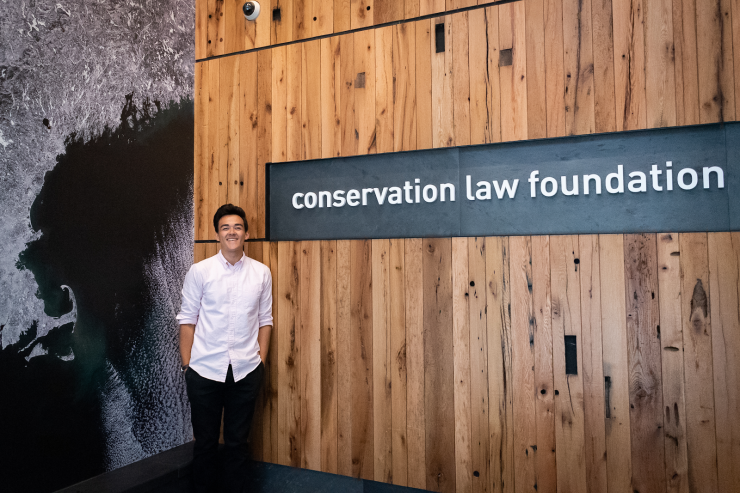 Refine your leadership and communication abilities while collaborating with nonprofits, government agencies, or social enterprises! Strengthen your professional network and your resume, while you strengthen communities.
Earn, Learn, Make a Change
The PKG Center's Social Impact Employment Program connects MIT undergraduate students with internships for challenging opportunities that yield significant community impact. These opportunities build your skills and support your career exploration while working to address social or environmental change.
The PKG Center advertises Social Impact Internship and Employment opportunities offered by selected community partners on MIT Handshake. To search for Social Impact Employment positions on Handshake, use the filter feature. Scroll down to the "Labeled by Your School" field and select "PKG Funding Eligible" and/or "Federal Work-Study Eligible".
Further directions for how to search for labels on Handshake can be found here.
For a step-by-step guide on how to find Social Impact Internships on Handshake, check out the video below.
If you have any questions about Social Impact Internships or federal work-study, please reach out to our office at studentworker@mit.edu.
To apply for a position, follow the instructions in the posting on Handshake or follow the guide in the video above. Note: The MIT CAPD website provides useful resources on email etiquette, cover letters, resumes and job interviews.
Already have an internship or public service opportunity? To apply for PKG funding for an eligible position outside of Handshake, reach out to Julie Uva at studentworker@mit.edu.
If you have a social impact project and are in need of funding, we also encourage you to learn more about the PKG Fellowships program, discover other funding opportunities at MIT.
Info Sessions
Attend an information session to learn more about our IAP Social Impact Internships:
Sign up for our newsletter to stay updated on Social Impact Internships as they become available!
Reach Out
Not finding an opportunity that meets your interests? Looking for more information on Federal Work-Study? We are happy to discuss! Reach out to Julie Uva, social impact employment program administrator, at studentworker@mit.edu.
Looking for Inspiration?
See how other MIT students partnered up for virtual Social Impact Internships:
"From this experience, I learned not only new skills in UI/UX, but also how to create technologies that are focused on user-centered design – i.e., the idea of designing with the target users' specific behavior and psychology in mind."- Katherine He, '24, Computer Science and Management, AccesSOS intern IAP '21
"Through my time with Move Minnesota, I have learned the value of community organizing and activism. Parking minimums are an issue that most people likely know nothing about, but the repercussions are huge. Millions of dollars in construction, hundreds of thousands of square feet of land, and the potential to take thousands of air polluting cars off the road are on the line. The work that these advocacy groups is important for brining these seemingly niche issues to light."- Gabriel Barrett, '23, Urban Science and Planning with Computer Science, Moving Minnesota intern Fall '20
"Guided by the desire to improve community health, I am grateful to have been able to continue supplementing my coursework in economics and the biological sciences with this social impact internship at the Cambridge Health Alliance this past fall. The opportunity to engage with people working in a wide array of projects impacting health, both from the policy and biological sides, was meaningful and exciting. " – Bhav Jain, '23, Brain and Cognitive Sciences, Cambridge Health Alliance intern Fall '20