IDEAS 2020 Grantee: MyPath Global
MyPath Global works to engage young girls in entrepreneurship and innovation in Kenya and in communities around the world.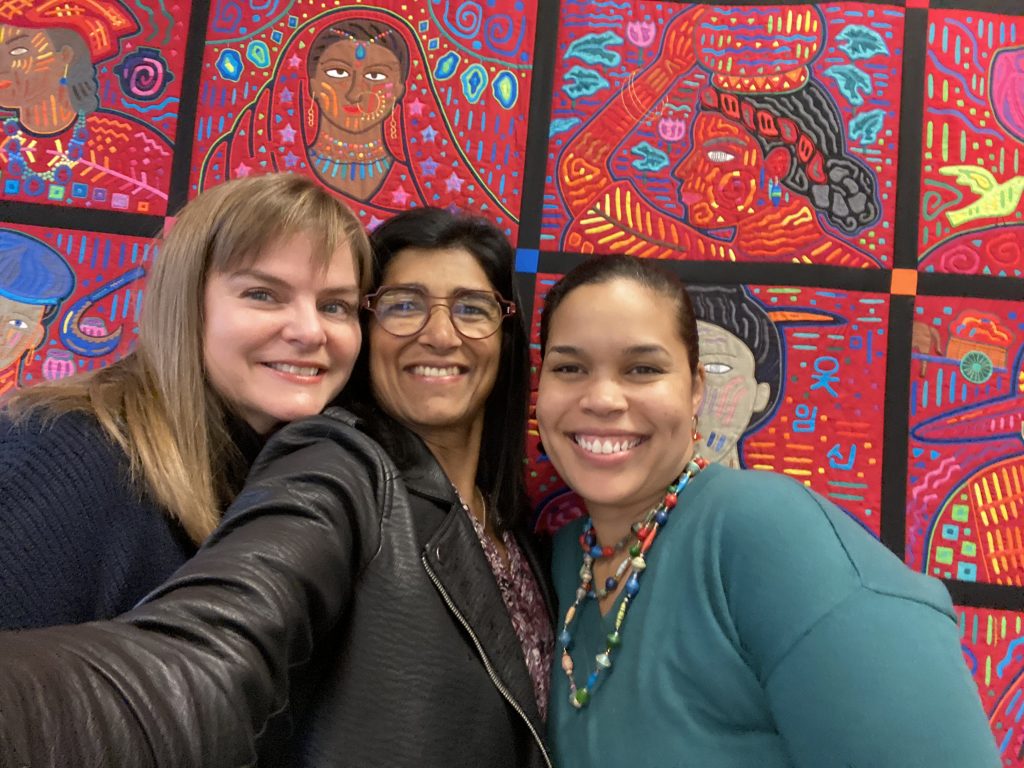 Below is a Q&A with one of the 2020 IDEAS Grantees, MyPath Global. Learn more about their work, the origination of their venture, and their plans moving forward!
—
What is MyPath Global? What is the challenge you are trying to alleviate?
MyPath Global is a social enterprise that seeks to provide young women in Kenya with the skills they need to prepare themselves for today's competitive workforce. MyPath Global organizes and leads skills trainings, and provides coaching and mentoring to uplift the lives and communities of these young women.Through these efforts we aim to aid young women in Kenya to achieve successful technical and entrepreneurial careers.
What was the inspiration for MyPath Global? Does someone on your team have a personal connection to its mission?
The inspiration for our project is a fun story. We got started at a Fireside Chat when one of our founders (Sarita Dua) discussed her dream of providing STEM skills to girls in Rwanda. Her project unfortunately fell through due to lack of funding, but the other two of us (Erika Gianni and Chemu Langat) texted during that Fireside and shared that we each had similar dreams – to help young women in Honduras (Erika) and Kenya (Chemu).
Shortly after, the three of us got together for dinner and talked endlessly about ideas we had for working in these areas. It was a true passion project for all three of us, and together we decided to really make a go of this venture. And MyPath Global was born.
As EMBA students, we are only on campus for one weekend every 2-3 weeks. But since that first dinner, we used every free chance we had to get together and have working sessions, meet with professors, and leverage the MIT ecosystem to further our idea. We are so grateful to work on this together – as classmates, as business co-founders, and now as close friends.
What work or research did you do with communities or agencies in Kenya to inform the development of your project?
We picked Kenya because Chemu is from Kenya and went through the school system there. In addition to Chemu's firsthand knowledge and connections, we have also researched agencies, interviewed key community members, and we intend to continue this work when we visit later this year.
(It is important to note that while we have started our work focusing on Kenya, we believe that MyPath Global can be scaled effectively in many other geographies.)
Are there specific agencies or partners you're working with right now?
MyPath Global is in the process of finalizing a partnership agreement with Infinity Coaching, a like-minded organization that has been offering life coaching to high school girls, university graduates, and career-women, enabling them to find fulfillment and freedom in every area of their lives.
We have also identified various local universities, organizations, and businesses to either partner with or further validate needs and pain points in this community. We look forward to starting our pilot in Kenya, which will test the needs and curricula for young women.
We understand that our early partnerships are the key to our success and we look forward to building out these relationships as we move forward.
Who are your team members? What roles do they play within MyPath Global (or what skills do they bring to the table)?
MyPath Global is a partnership of three: Chemu Langat, Erika Gianni, and Sarita Due. We come from different backgrounds and have drawn on each of our unique skills and experiences to work in union on this project.
–
Chemu Langat: Kenyan, Engineer, Design, Experience establishing Social Enterprises, Country Expertise, Language Fluency, Market and Education System Knowledge. | Current Professional Role: Regional Head-Africa, Medtronic Labs
Erika Gianni: Digital Strategy and Product Management, Returned Peace Corps Volunteer, UX Design, Customer Experience, Training, Teaching. |Current Professional Role: Director, Digital Strategy, Zealand Pharma
Sarita Dua: Business Development, Sales, Strategic Partnerships, Alliances, Speaking and Training, Coaching. | Current Professional Role: Real Estate Entrepreneur and Industry Speaker/Coach
What was your experience with IDEAS and how did this experience impact your work?
IDEAS has been such a positive experience for MyPath Global. The program has been instrumental in helping us think through various elements of our offering, such as personas, impact, the pitch process, and the importance of partnerships. Throughout the entire program, we were encouraged to carefully think about the problem we were trying to solve, the innovation we were bringing to the table and how that was unique, and the feasibility and scalability of our solution to deliver the greatest impact. The training workshops provided helpful content and actionable takeaways, while the staff, advisors, and our cohort peers gave us so much valuable feedback and support. We have taken our idea farther and faster thanks to MIT IDEAS.
If there was one point you wanted to drive home about MyPath Global, what would it be?
Absolutely, there is. While great strides have been made over the years, it is clear that today that women in Kenya are still being left behind. And by extension, Kenya and East Africa are not benefitting from the innovation that women can bring to the community. The limitations placed on women today creates a trickle effect for the young girls of tomorrow. Young girls who look to and learn from their mothers, and other women in their immediate community, often miss out on seeing themselves as future agents of change, innovation, and entrepreneurship. MyPath exists to change that!
No matter how we may pivot in the future, the focus for MyPath Global is rooted in these young women and doing all we can to ensure that every opportunity is available to them to achieve the career of their dreams!
What's next on the horizon for the MyPath Global Team?
Currently, we are continuing our research with Zoom and virtual interviews of key stakeholders. We have postponed our March 2020 visit to Kenya due to COVID-19, and are looking forward to getting to Kenya when it is safe to do so. Once in Kenya, we will conduct field research and roll out our initial course offerings to a targeted pilot group.
What should someone do if they want to learn more about your team, lend support, or connect as a potential partner?
We would love to engage with anyone who is interested in working with us or simply learning more about our venture! Reach out to us at info@mypathglobal.com to start a conversation.
We are so grateful to everyone for their support and votes during the MIT IDEAS Social Innovation Challenge. Thank you so much for your support.
Want to learn how the PKG Center can help you develop your social innovation? Visit our IDEAS page!
---
Tags: Finance & Entrepreneurship, IDEAS 2020, MyPath Global
---