Congratulations to Kiara Wahnschafft, 2020 Undergraduate PKG Award Recipient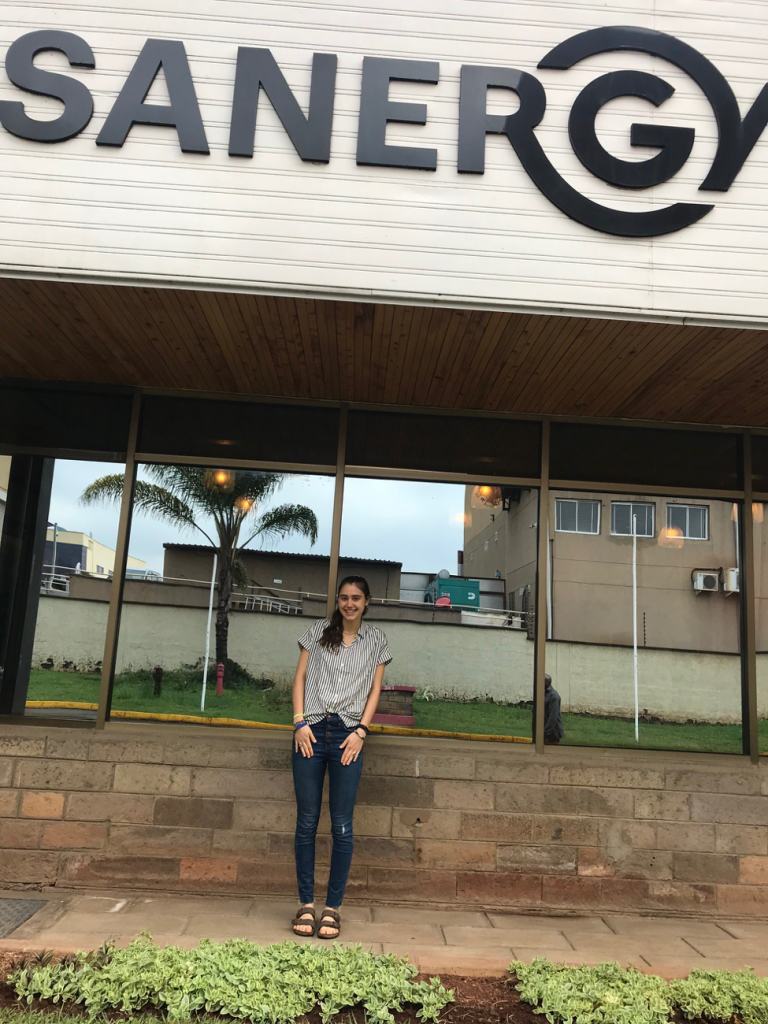 Kiara Wahnschafft is a rising senior (class of 2021) studying both Economics and Mechanical Engineering (with a concentration in Computer Science) at MIT. If that sounds like a full enough workload, you'd be right and wrong. While studying two intensive subjects, Wahnschafft's work is far from limited to academics. She makes sure to keep herself just as busy outside the classroom, too.
"The first thing I did when I got to MIT was join Amphibious Achievement," Wahnschafft says of her progression through public service at MIT. Amphibious Achievement, a youth mentoring service run by MIT students in the Greater Boston Area, quickly became a central part of Wahnschafft's time on campus. She started out as a mentor with the group and gradually became more and more invested in strengthening their public service efforts. 
"I was very drawn to the question of how to make a public service program more effective," Wahnschafft says. "As I became Director of External Relations for 'Amphibz', I learned more and more about the PKG Center and how to leverage their guidance and advice." This past IAP (January 2020), Wahnschafft applied for and received a PKG fellowship to pursue public service in Nairobi, Kenya, returning to the city after having visited in the summer of 2019.
Over IAP, Wahnschafft worked with a waste management company in Nairobi called Sanergy, where she helped pilot sanitation and waste treatment sites and ultimately produced plans for the replication of these sites in more areas across Nairobi. Wahnschafft spoke with countless members of the NGO to understand the efficacy of the pilot sites and translate that knowledge into improved plans for future sites.
"I wanted to experience on-the-ground service in Nairobi, eager to learn about how to effectively enact change at the very direct, human level. Direct service where, maybe you're serving a small group of people, but you're deeply, deeply affecting those lives," Wahnschafft says. "When I came back to MIT, I had that on-the-ground experience under my belt," Wahnschafft recalls. "So, I very much–especially at an institution like MIT–wanted to understand how people were working on these problems at a higher level." 
As soon as she was back at MIT, Wahnschafft sought out research opportunities in the Economics department. Having little to no background in Economics, however, she worked hard to make it into that space. "I reached out to and met with so many professors," she says, becoming more and more excited by the impactful research and its ties to policy-level change. "It ended up working out. I started doing research with MIT Economics and JPAL Professor David Atkin." Atkin was working on an intervention that equips low-skilled workers in Nairobi with digital skills and looks at how these skills have an impact on their life outcomes. In joining Professor Atkin, Kiara hopes her research will help tackle the high youth unemployment rates she saw firsthand in Nairobi. 
Even as campus closures and nationwide shutdowns continue in the face of COVID-19, Wahnschafft remains active and driven in seeking out ways to harness her skills and education to benefit the community. This summer, her research will continue, not only with Professor Atkin, but also with an applied economics professor, Joe Doyle, who is working on research surrounding medically tailored meals to treat diabetes. Wahnschafft has also taken on a new role with the PKG Center, where she will gather and centralize public service opportunities on MIT's campus to ultimately increase student engagement with service. "I feel very heavily indebted to the PKG Center," Wahnschafft says. "It has been fundamental to my time at MIT and has given me resources, opportunities and advice that have formed the way in which I see the world and the contributions I want to make now and long into the future." Wahnschafft is excited to take these personal experiences and turn them inward towards MIT: "I love being able to now try my best to help other students benefit from the PKG Center, just as I have." 
For her self-determination, her sincere commitment to advocacy and change-making, and her unprecedented drive, the PKG Center is so pleased to honor Kiara and her work as this year's undergraduate recipient of the PKG Award.
—
To learn more about Amphibious Achievement, visit them here. 
To read about Kiara's work in Kenya, check out her guest blog series on the PKG Blog.
---
Tags: PKG Award 2020
---