PKG Fellowships 2020: Kelly Wagman, Part I
Playing for Trash: How Human-Robot Collaboration Can Promote Environmentalism
Kelly Wagman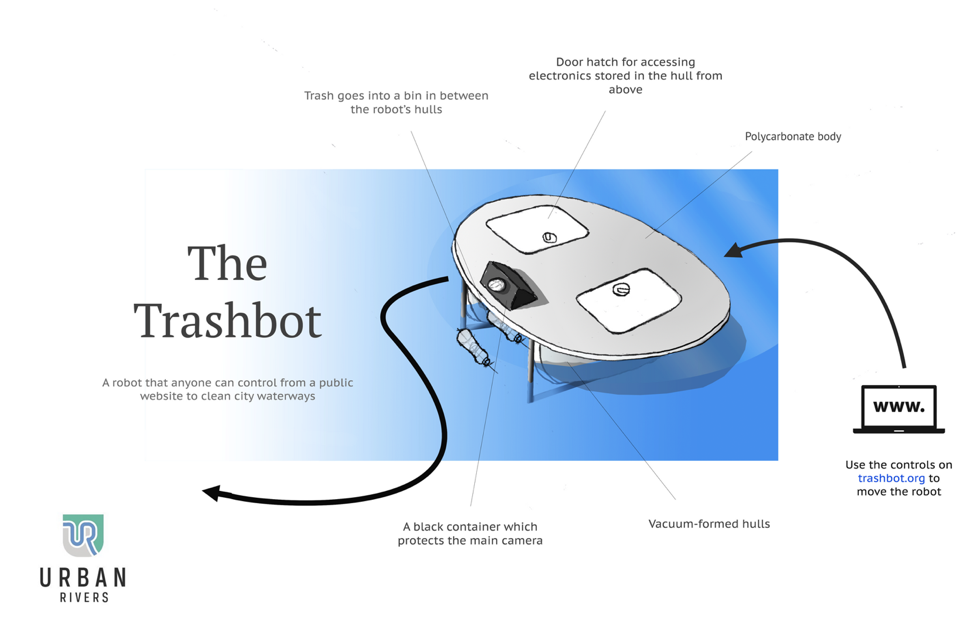 This summer, I am working in collaboration with Urban Rivers, a nonprofit based in Chicago (www.urbanriv.org). Urban Rivers has begun development of a trash collecting robot that can be controlled remotely by users via an online game to pick up trash in the Chicago River (www.trashbot.org). The robot, more fondly known as Trashbot, has gone through several iterations but is still early in its development. I'm working with the team at Urban Rivers to research human-animal-robot interactions, provide and test design recommendations based on the research, help open source the code, and think through other ways they could use technology. I am a master's student in Comparative Media Studies where my research is focused on human-robot interaction. This project allows me to apply my theoretical research and skillset to a concrete project that combines research and development and directly benefits an ongoing initiative in downtown Chicago to clean up the river and raise awareness about environmental issues.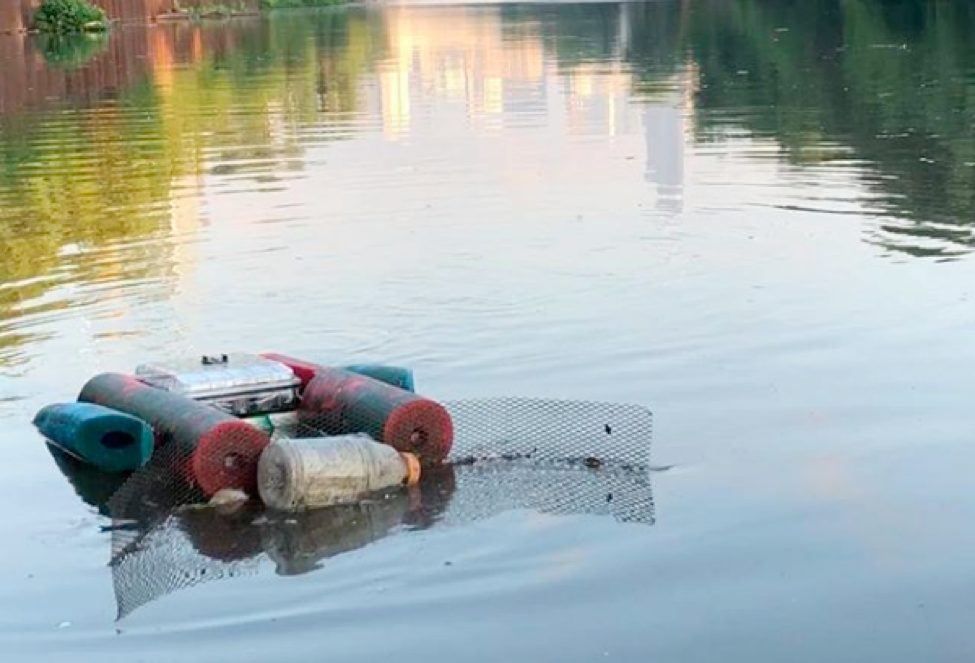 The Chicago River, and other rivers that run through cities, have been primarily converted to shipping channels with little access for people and wildlife and significant amounts of pollution (the Chicago Tribune estimated that 18.2 billion gallons of pollution went into the Chicago River in 2016). Urban Rivers, a startup nonprofit 501(c)(3), seeks to create river parks in cities for people and animals to enjoy as well as to raise awareness about environmental issues with visitors with the hope that they will apply these lessons in their own communities. Urban Rivers is currently working on a river park in Chicago which has been dubbed the "Wild Mile."
The trash robot was developed as a way to clean up the river and to engage people in this process who may not be able to take the time or expense to, for example, kayak around picking up trash. While it is clear a team of small robots will not be able to solve the entire pollution problem, Urban Rivers thinks people who use the robot will be more environmentally proactive after the experience. The trash robot provides a way to volunteer with a low barrier to entry and may seed the desire for more involved volunteering and environmentalism. Future ideas for the robot include interactively looking at wildlife and gamification of trash collection. Urban Rivers will also open source the robot code and plans so other cities will be able to create their own trash robots and multiply the impact. The trash robot has already gained considerable media attention and gone to Australia for a demo.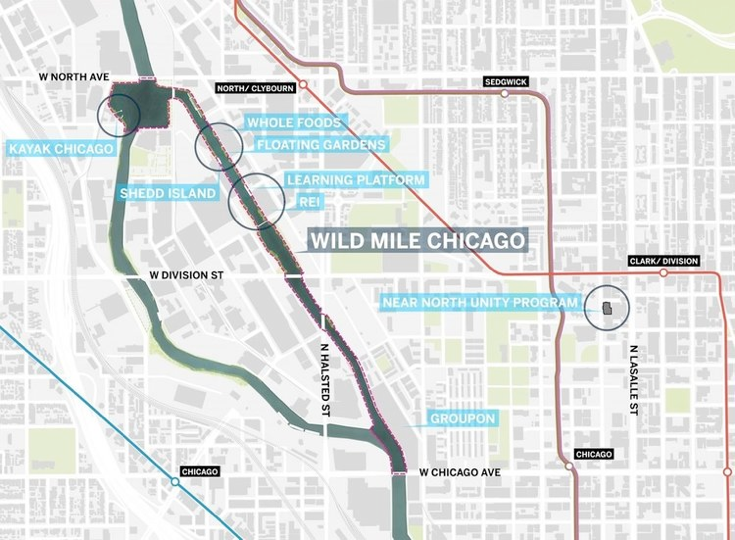 Given my research in human-robot interaction, I am particularly interested in the relationship between the human, robot, and wildlife in the trash collection scenario. It seems that humans are much more excited about picking up trash when a robot is involved. While I'd like to better understand why that is, I am encouraged that human-robot collaboration might be a venue for increasing participation in environmental efforts. I also see the potential to better understand and design for robot interactions with non-human animals, an area that does not have much research thus far. The trash robot also faces novel ethical issues: what happens when anyone in the world can control a physical robot? We know from extensive research on harassment online that this is a concern, and it will be important to think closely about it given the robot exists in the physical world. As robots increasingly become part of our world, these are all issues that have far-reaching implications.
—
I am looking forward to digging into these issues this summer. Please feel free to reach out if this relates to work you are doing or you'd like to hear more about the project, my email is kbwagman@mit.edu.
---
Tags: Environment, PKG Fellowships, PKG Fellowships Summer 2020, Tech for Good
---