Social Impact Internships 2020: Abiola Familusi ('23)
Making Companies Put Their Money Where Their Mouths Are: The Diversity, Equity, and Inclusion Tool That Matters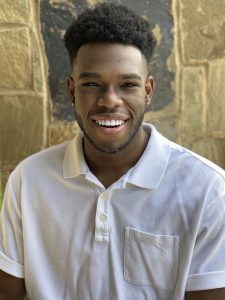 When your actions contradict your words, your words mean nothing. This statement has become increasingly relevant in the past few weeks; weeks that have been difficult and immensely tiring for me and Black America alike. We are witnessing a social revolution in America that is a direct response to the unjust murders of Ahmaud Arbery, Breonna Taylor, George Floyd, and countless other black men and women. One of the most notable responses, has come from corporate America.
Everyday, I read statement after statement of major companies and corporations denouncing police brutality, white supremacy, and a laundry list of countless racial inequities plaguing our society. As I read these claims and promises, I can't help but wonder if these companies practice what they preach. Do their actions reflect their words? Are the companies making these statements actively promoting diversity, equity, and inclusion in their own workplaces? I want to find a way to hold these major corporations accountable for what they've said in hopes that it will force them to act.
I plan to achieve this goal during my internship at Tablecloth, a data analytics startup based in San Diego that's helping investors measure the social impact of their impact investments. This summer, we're working to perfect a platform that measures, tracks, and improves diversity, equity, and inclusion in the workplace.
So far, we've got the data collection and analysis process down to a science. We start by collecting a wide array of quantitative and qualitative data about the company's employees. Once we've collected everyone's metrics, we contextualize it and visualize it around leadership, employee demographics, compensation, policies, and practices. With this information, we go on to provide insights into areas of concern and recommendations on targeting efforts for improvement. At Tablecloth, we're in the business of transforming company cultures into something more diverse, equitable, and inclusive for all employees despite their race, ethnicity, gender identity, sexual orientation, and/or disability.
Sustainable social change cannot be accomplished through black screens on Instagram or PR statements posted on Twitter. It will happen when corporate America starts putting its money where its mouth is. This summer, I'm happy to work alongside the Tablecloth team to ensure that companies' actions uphold their statements and reflect every word that they've posted on social media.
—
Is Looking to fulfill your fall Experiential Learning Opportunity (ELO)? Check out PKG Social Impact Internships page to learn more about where to find opportunities and how to apply! 
Like seeing stories like this one? Subscribe to our newsletter for the latest PKG stories and student reflections!