Social Impact Internships: Noopur Ranganathan ('21)
Noopur Ranganathan is a rising senior studying Biology and Anthropology at MIT. Over the course of her time on (and off) campus, she's been a frequent visitor to the PKG Center, completing an IAP Fellowship in 2019 with the deaf-blind community in Chennai, India. Now, as COVID-19 has many of us housebound, Ranganathan has joined the summer 2020 cohort of PKG interns, working with Reboot Rx on cancer treatment research and equity in healthcare. You can read all about her experience below!
—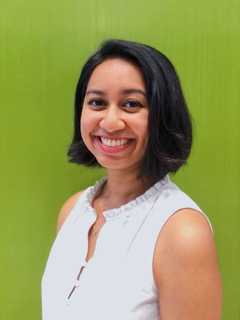 This summer, I am working with an organization called Reboot Rx (formerly Cures Within Reach for Cancer), which aims to repurpose generic drugs for cancer treatment. As a biomedical scientist intern, my role involves creating datasets that will be utilized to create a machine learning model.This model will automatically identify non-cancer, generic drugs that can be used to treat different types of cancers. The ultimate goal is to implement such a model in the healthcare system in order to enable physicians to identify which generic drugs can be used to treat cancer.
Having been involved in cancer research throughout my years at MIT, I was keen on exploring the other side of the equation this summer, specifically looking at the clinical side and examining the direct relevance to patients. Reboot Rx was the perfect place for me to expand my understanding and also gain wonderful insight into the use of harnessing artificial intelligence to aid biological studies. With the increasing applicability of technology in healthcare, working with Reboot Rx was a great opportunity to get exposure to new skills and enhance my comprehension of machine learning models.
Through my coursework in biology and anthropology, I have had the opportunity to learn a lot about the evident inequalities in healthcare, from expensive novel therapeutics to lack of access to healthcare. My work at Reboot Rx is a step towards bridging this gap. By repurposing generic drugs for off-label treatments, the organization is able to provide more affordable treatment options to patients.
As long as cancer treatments place financial strains on the patient and patient's family, it is important to come up with alternative treatments that are cheaper, and yet don't compromise on quality. There is evidence of the efficacy of repurposing generic drugs for off-label treatments. Creating alternate cancer treatment addresses a huge public challenge of receiving healthcare that is both effective and affordable. The work I am doing this summer is a step towards this goal and has been a wonderful experience learning about the potential of technology to enhance healthcare.
With the ongoing pandemic, the company has also expanded its scope to include COVID-19. My work has contributed to the publication of datasets that help further research and inform physicians about treatments for cancer patients who have also contracted COVID-19. I am so thankful I was able to aid the COVID-19 effort!
—
Looking to fulfill your fall Experiential Learning Opportunity (ELO)? Check out PKG Social Impact Internships page to learn more about where to find opportunities and how to apply! 
Like seeing stories like this one? Subscribe to our newsletter for the latest PKG stories and student reflections!
Check out Reboot Rx here!
---
Tags: Health, RebootRx, Social Impact Internships
---