Social Impact Internships 2020: Ashley Belanger (G)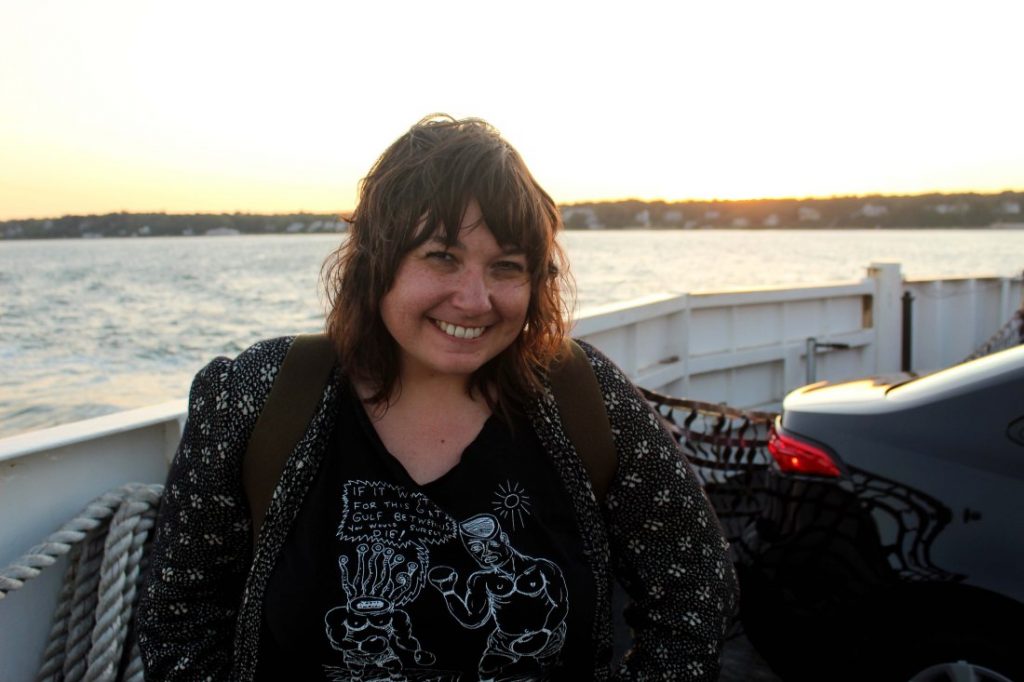 My internship this summer is with the WGBH News Center for Investigative Reporting, and it is going great. I have published three clips so far, including an investigation into state reporting on COVID-19 cases in Massachusetts group homes for adults with intellectual and developmental disabilities. I've also published two news stories covering live press conferences by Boston's mayor and Massachusetts' governor, providing COVID-19 updates to residents. Covering the live press conferences is intense.I have to note a lot of numbers quickly, verify information while writing to update the post live, and pay attention to the next news item being announced. So far, I have received positive feedback from the senior editor and my supervisor on all my stories, as well as constructive feedback to help me improve as a writer and investigative reporter.
Perhaps more interesting for me is the opportunity to conduct research and track government reporting I've never considered before. In supporting larger investigations into nursing homes, I have expanded the online research methods I use, learning to track private owner financials by accessing state records and I have learned to navigate gray areas of state reporting by calling nursing homes throughout the state to find out total staff cases (information that's currently obscured). I have also gotten experience delving into source documents, parsing 20 years' worth of documents tracking complaints of police brutality and investigating how use of force is justified in state reports.
I've been trusted to pitch stories based on my research and trending stories, and all of this is experience I really value. I'm having a really positive experience that's affirming my deep interest in doing investigative work.
Working remotely is still not desirable. I'd always prefer to be working in the office with other reporters, but I have not been negatively impacted by the remote working. It's easy to reach my editors through phone and email, and we stay in touch throughout the day. Sometimes I get pulled into video conferences, where I get to watch live edits on a radio story or contribute to initial conversations with new sources. Other times, I'm trusted to vet or launch stories on my own. Finishing up my internship this week, I am drafting storyboards and pitches on two investigations that will be conducted after I leave. Eventually, when these stories appear in outlets like The Boston Globe and Frontline, there will be a thick paragraph of names of reporters who put time and research into getting the information out there – and I will be among them. I greatly admire all of WGBH's reporters. Getting to contribute to their work is probably the best learning experience I've had this summer. It's been the perfect preparation for the fall, when I will begin conducting a 9-month investigation on my own, thanks to a project fellowship from Knight Science Journalism.
—
Looking to fulfill your fall Experiential Learning Opportunity (ELO)? Check out PKG Social Impact Internships page to learn more about where to find opportunities and how to apply! 
Like seeing stories like this one? Subscribe to our newsletter for the latest PKG stories and student reflections!
---
Tags: COVID Relief, Journalism, Social Impact Internships
---