MITvote Guest Blog: Why the STEM Vote Matters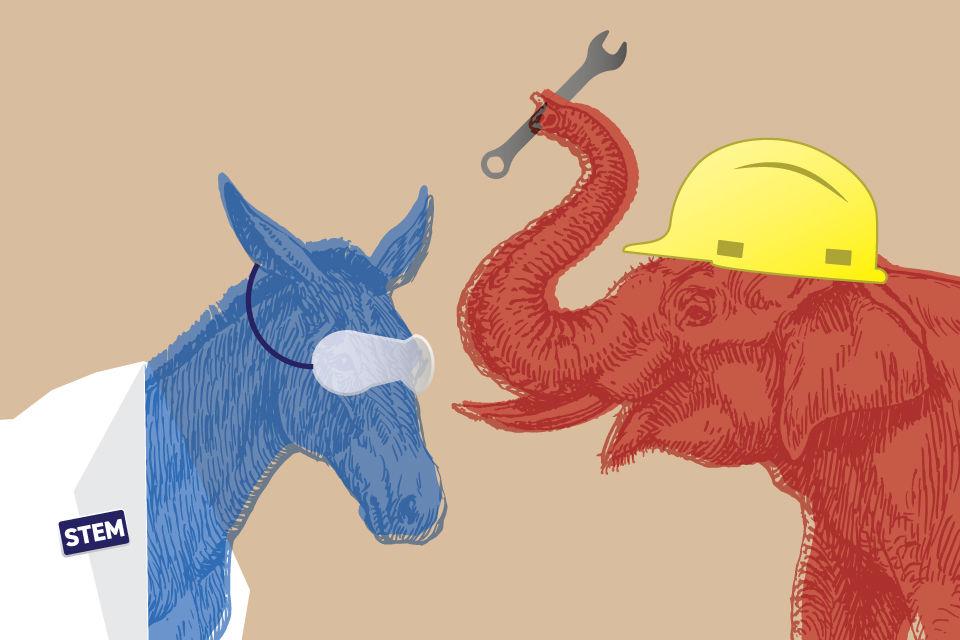 by Eva Then
There's no shortage of talk about the need to get students into STEM majors, but how about getting STEM majors to register to vote and show up at the polls? In 2016, students in STEM fields had a turnout rate of only 43.6% compared to a rate of 48.3% for all students, and in 2014, less than 16% cast a ballot (https://www.stemvotes.org/). On top of this, STEM majors vote at the lowest rate of any field of study. In a political era marked with misconstrued facts and an overall distrust in scientific reasoning, it is vital for the MIT student body to engage in the electoral process so that science-based policymaking is protected and advanced.

Despite improvements in voter turnout on campus over the past few years (such as the 15% increase in voter turnout in MIT precincts in the 2019 elections over those in 2017), MIT faces an ongoing civic engagement issue. However, we can combat this trend by examining how closely students' academic endeavors are associated with the policy-making and voting process. Be it climate change, the regulation of big tech, election security, healthcare solutions, or disaster prevention elected officials are constantly debating these hot-button issues and STEM voices are vital if we want policies crafted around sound, scientific reasoning.

As a rising third year in Course 11 (Urban Studies and Planning), I've always known I wanted to pursue a career focused on sustainable solutions, and I hope to use my MIT degree to design more environmentally resilient cities. That being said, a political candidate's stance on climate change is one of the primary aspects of their agenda I evaluate when considering whether they are worthy of my vote. The declining health of our planet and the unfolding consequences of climate change serve as a fundamental driving force for me to stay in tune with my local, state, and national politics and show up at the polls on election day.

I encourage you to consider how voting transcends your passions and academic endeavors– trust me, you won't have to think too hard or too long. Although at times it may appear removed and otherworldly, politics is intimately tied to science, and your vote- the STEM vote- is far too valuable to leave behind.
—
To learn more about MITvote visit them on social media and reach out to get involved!
Register to vote on TurboVote to participate in local, state and national elections.
---
Tags: Civic Engagement, MITvote, STEM
---