Social Impact Internships: Albert Garcia ('22)
Using Tech for Good from Home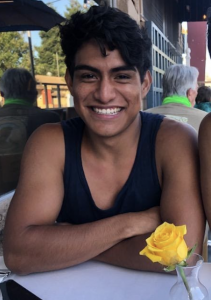 I have spent this summer working with the MA Probation Office – Office of Community Corrections. What initially drew me towards this position was the opportunity to aid the community, as well as the potential for meeting new people that I can connect with in the future to further aid the community. Throughout my internship, I have been implementing a database to help with storing information regarding their clients, and for ease of access in terms of retrieving said information. Thus far, I have enjoyed my experience. The supervisors have been very understanding and cooperative, especially with being in different time zones. My biggest hope is that my work will help improve the efficiency of storing data with the Probation Office, hopefully making an impact on the community of MA.
Furthermore, having worked with them for a while now, I have learned some new things while working with the Oracle APEX application. First off, it is really satisfying creating multiple forms and having everything organized in a systematic order. Second, it's nice to be able to use multiple coding languages together and see everything come together – I have been using SQL, HTML and CSS.
Additionally, this has been my first internship experience, which was a moderately difficult thing to get accustomed to during the first few weeks of work. At first, with no one to constantly monitor my progress I will admit it was a hard thing to get motivated to work when my comfy bed was a couple feet away from me. Eventually, however, I got into the groove of doing my work at my own, consistent schedule – it just takes a little effort and repetition. Thus far, this internship has aided me in staying motivated by testing my knowledge and encouraging me to learn new things throughout the summer (keeping my brain stimulated). All in all, it has been a great experience working with the MA Probation Office. Big thank you to my supervisors for being so supportive and encouraging, especially during these unprecedented times.
—
Looking to fulfill your fall Experiential Learning Opportunity (ELO)? Check out PKG Social Impact Internships page to learn more about where to find opportunities and how to apply! 
Like seeing stories like this one? Subscribe to our newsletter for the latest PKG stories and student reflections!
---
Tags: Criminal Justice, Social Impact Internships, Social Impact Internships Summer 2020, Tech for Good
---