Community Partner Spotlight: Reboot Rx
PKG Social Impact Internships connect undergraduate MIT students with community partners, non-profits, and government agencies where they can apply their technical skills to real-world challenges.
In partnership with the PKG Center, Reboot Rx offers MIT students social impact internships at the intersection of public health, health equity, and using tech for social good. Learn more about their work below with a Q&A from CEO Laura Kleiman!
To learn how to apply for IAP and Spring opportunities, visit our Social Impact Internships and Employment web page!
---

How would you describe the primary role of your organization in the community?
Reboot Rx is the tech nonprofit startup dedicated to fast-tracking the development of affordable cancer treatments using repurposed non-cancer generic drugs. We are building technology that uses AI and machine learning to quickly sift through large amounts of data to help us find the most promising repurposing opportunities we have among generic drugs. We will then bring together the various stakeholders to run definitive clinical trials and incorporate these treatments into the standard of care for cancer patients, at far lower prices.
What are some recent projects and/or major developments your organization has been working on?
We recently released the Reboot: COVID-Cancer Project. Cancer patients are uniquely vulnerable to COVID-19, yet their doctors cannot easily find the information they need. We applied our technology to rapidly narrow in on the most relevant studies on COVID-19 and cancer, which reduced the time needed for us to manually review studies from 1 year to 5 weeks. We identified 915 clinical studies related to COVID-19 and cancer from nearly 200,000 publications and registered clinical trials. From these relevant studies, we extracted information such as the cancer type, drug tested, study type, and outcomes. We released free, interactive dashboards so doctors and researchers can easily access the data. The Reboot: COVID-Cancer Project was a proof of concept of our technology.
How did you come to the PKG Center for Public Service at MIT?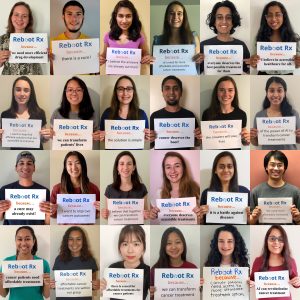 I'm an alumna from the first class of Computational and Systems Biology PhD students at MIT, so MIT was the first place I thought to look to engage outstanding interns in our work at Reboot Rx. Our work requires both scientific literacy and a passion for helping others, and I know that MIT students embody both of these. I was delighted to learn about the PKG Center for Public Service, and I am grateful for their support of growing nonprofits like ours.
What are some notable experiences you've had working with MIT students?
Over the past two summers, we've been fortunate to work with MIT students in different fields of study, including biology and computer science. They have made important contributions to Reboot Rx. One of our previous interns is now working with our MIT collaborator on a different project, and it's fun for us to still get to interact with her!
Where do you see potential for MIT student involvement in the work you do?
By working with us, MIT students get hands-on experience at a cutting-edge social impact startup at the intersection of AI, biology, and medicine. Students who work on our technology team contribute to our product development, data science, and IT infrastructure. Students on our science team contribute to data curation and verification, cancer biology research, and precision medicine initiatives. Every intern has an impact through their work and is a valued member of our team.
How can folks connect with you? Is there anything else you would like to share or highlight about your work or your organization?
We post all of our internship opportunities on Handshake, so students who would like to get involved should check our open positions there. You can follow us on social media for the latest updates: Instagram @Reboot_Rx, LinkedIn @RebootRx, Twitter @Reboot_Rx, and Facebook @RebootRx.Org. If you have any questions about Reboot Rx, check out our website https://rebootrx.org and email us at info@rebootrx.org.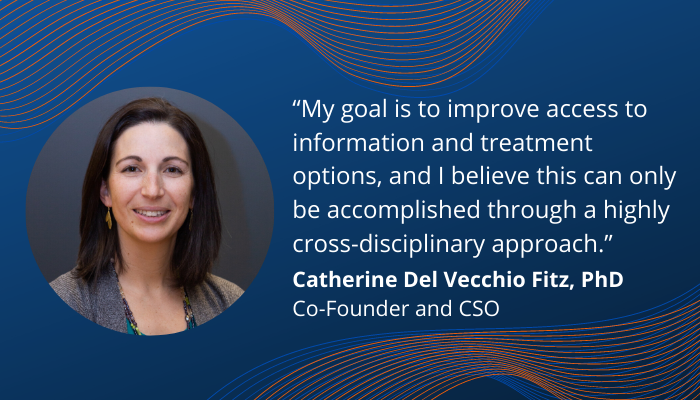 ---
To learn more about Reboot Rx and their work, visit https://rebootrx.org
Interested in finding internship or work-study opportunities with the PKG Center? To learn more about our Social Impact Internship program, how to apply and where, click here! We are actively adding opportunities for IAP and Spring ELOs!
---
Tags: Community Partner, Health & Medicine, RebootRx, Social Impact Internships, Social Impact Internships Fall 2020
---