Social Impact Internships: Nyle Sykes ('21)
Examining Worker-Owned Business Models in the Age of COVID-19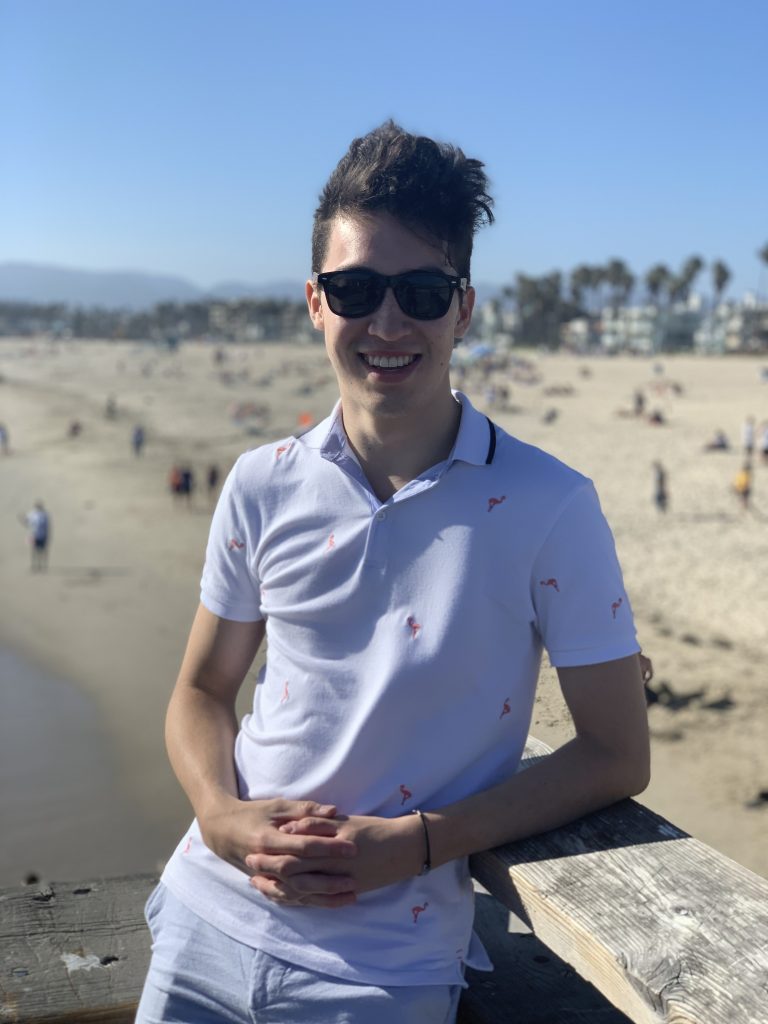 It seems that every day, we hear about the stock market reaching all-time highs amidst this global pandemic. While the S&P 500 has risen over 20% in the six months from late May to late November, more than 250,000 Americans have died from COVID-19. As I am writing this, the Dow Jones Industrial Average just hit 30,000 points for the first time in history, and yet almost 100,000 businesses have permanently shut down as of September. Stock market indices do not tell the story of small businesses, the lifeblood of the U.S. economy, that are experiencing the brunt of the economic impact of this pandemic.
We see this referred to in media and in politics as a "K-shaped recovery," an economic recovery in which the wealthiest individuals recover quickly, but low-income Americans see their economic prospects continue to decline. As an MIT student, I am fortunate enough to find myself within that segment of the economy on track to recover quickly. As such, I wanted to find an opportunity this semester where I could dedicate my time to support struggling businesses on the other side of our economy.
This semester, I am interning with the Local Enterprise Assistance Fund (LEAF), a non-profit community development financial institution in Boston that invests in worker-owned cooperatives (businesses owned and run by their employees) and provides technical assistance to disadvantaged entrepreneurs. I am working with their Technical Assistance Program, which has provided free consulting to small businesses in Massachusetts since 2017. The opportunity to be on the ground (virtually) supporting these small businesses was one that I could not pass up.
One of my major projects involved supporting a cooperative in Massachusetts that owns and operates a farm. This business was experiencing operational challenges coupled with a debt-laden balance sheet. My contributions included researching local wholesale produce pricing data to evaluate the viability of price increases, projecting sales growth within the direct-to-consumer produce segment, and analyzing the business's debt load over time.
Despite the small size of the businesses that LEAF supports, I was surprised by the unique complexities I faced in this project and other projects. Due to a lack of infrastructure and/or poorly kept records, I realized it can be more difficult to analyze the financials of a small business versus a large corporation. Since these businesses operate within small geographic areas, there is a lack of readily available information about the markets in which they operate. This is in stark contrast to the wealth of information available for larger markets. Furthermore, these small businesses often have a harder time accessing capital than larger businesses, and worker-owned cooperatives have an even more difficult time at this than the typical small business. All of these factors make the task of supporting cooperatives in accessing capital, turning around their businesses, and advancing their growth a daunting task, but no less necessary because of the livelihoods of the workers and owners of those businesses.
I have become fascinated by the model of the worker-owned cooperative and how this modified form of capitalism can help build up communities by sharing wealth creation evenly across all employees. Through my work at LEAF, I have seen both the benefits of this model and the struggles that these businesses face due to, in part, a lack of access to capital. Coming from a background in computer science, I often think about how technology can be the solution to problems that we face in society. Over the past decade, fintech platforms have been revolutionizing many areas of finance that have remained untouched for centuries. Fintech platforms have democratized access to financial markets through zero fees and financial instruments like individual loans, small business loans, real estate, startups, and art through crowdfunding. I cannot help but wonder whether technology can democratize access to investing in worker-owned cooperatives, ultimately bringing up those businesses, their workers and owners, and the communities around them.
I firmly believe that giving back is a muscle. If you fail to exercise this muscle regularly, you will lose both the desire and the ability to give back. I want to thank LEAF and the PKG Center for giving me the opportunity this fall semester to exercise this muscle.
---
Want to learn more about the PKG Social Impact Internships Program? Visit our webpage to learn about ELO opportunities for IAP and spring 2021, and stay tuned for information for summer 2021 postings!
---
Tags: Finance & Entrepreneurship, Social Impact Internships, Social Impact Internships Fall 2020
---