Social Impact Internships: Tuyet Pham ('21)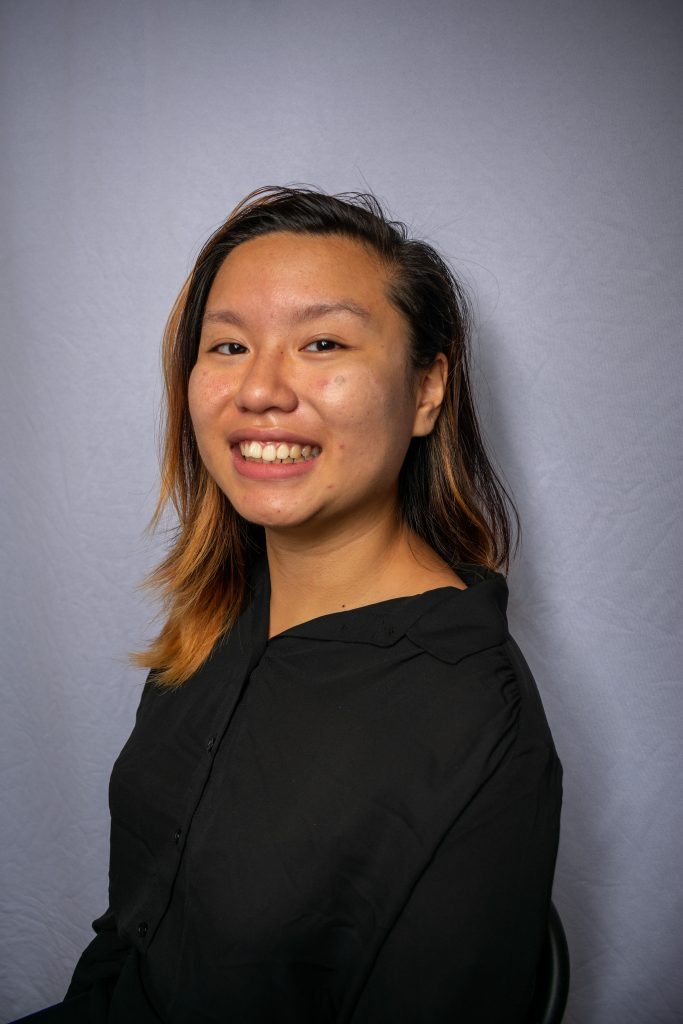 The Importance of Play in Education, Gaming the Pandemic
Games, with its interactive components, can greatly aid people's learning experience. Some people find it easier to understand concepts when they are applying and discussing it with others rather than solely reading a textbook or listening to a professor's lecture. Gaming is a tool that should be more often employed, as there is much academic potential that comes from it. This fall semester, I am continuing with the U.S. Naval War College's (USNWC) efforts to create a simulation game that would inform a general audience about humanitarianism with a focus on communication and coordination.
My co-intern, Therese Mills, and I started our internship at the USNWC during the summer in the midst of the pandemic. We created a simulation game that we hope highlights the essence of the butterfly effect, in which a miniscule change in one state can result in potential serious consequences down the line. We took inspiration from the Urban Outbreak game that came out in 2019 which had participants who were experts in the field, ranging from international militaries and governmental agencies, public health and medical responders, humanitarian non-governmental and intergovernmental organizations, security and shipping industries, and private sector health.
Since we had finished with the storyboard and UI of the simulation game during the summer, we asked people like field experts, and even friends and family, to play and give us feedback on the game. Once we had their feedback, we spent the majority of our time during the fall semester rethinking aspects of the game and adding new functionalities in order to polish it up, which I will talk about in the following paragraphs.
One of our main goals was to make the game as user friendly as possible, as well as to create a good resource to learn from. However, we found that the game was not as intuitive as we thought it was going to be. There was a lot of information being thrown at the player all at once, so to make understanding the game more manageable, we added a tutorial that showcased all of the elements of the game to start the player off. We also condensed the text down as well as provided better visual representations that made the content easier to consume.
We also found out that it was difficult for them to get past a certain point in the game. The game of tug of war between the player and the notionalized bacterial Olympio-plague was pulling harder towards the plague's side. Unfortunately, there was no way to track what decisions they made and the game is meant to have many different paths that could still lead to a successful ending. We decided that it might be helpful for the players if we added feedback after each question and hints from the fact book that was created for the 2019 Urban Outbreak game.
Although this simulation is only a single player game, it can be played collaboratively next to friends and family. Discussions between all players are encouraged! I let my younger siblings try out the game and they had fun conversing about the potential consequences of their actions. The game aims to give the player a small glimpse about what humanitarianism is, which is important because it works towards a better future for everyone. The game also emphasizes the importance of coordination and communication in situations like a disease outbreak so that aid can get to the right people with minimal losses.
The creation of this game is a way to help people understand different perspectives by putting the players in the driver's seat and allowing them to steer the game's direction, learning from the consequences given to them in the game and developing critical thinking skills as well as hopefully gaining some insight. This is why history exists, to teach people lessons on both their mistakes and successes, and the mistakes and successes of others, so that it does not repeat.
---
Want to learn more about the PKG Social Impact Internships Program? Visit our webpage to learn about ELO opportunities for IAP and spring 2021, and stay tuned for information for summer 2021 postings!
---
Tags: COVID Relief, Gaming, Social Impact Internships, Social Impact Internships Fall 2020, Tech for Good
---