PKG Social Impact Internships: Andrea Arias ('22)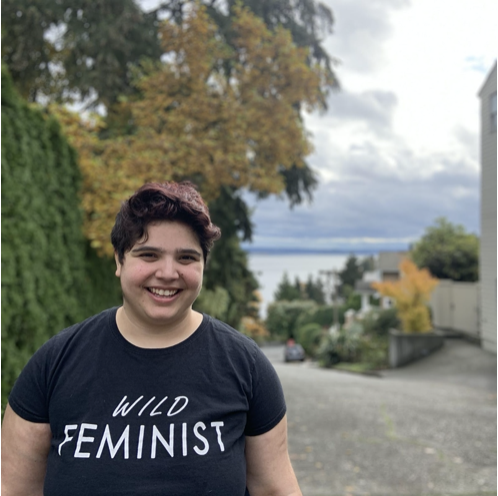 The Importance of User-Friendly Tech
My name is Andrea, and I am a Junior studying Math with Computer Science with a minor in Womens' and Gender Studies at MIT. This IAP I did a Social Impact Internship through the PKG center for the Margaret Fuller House. The Margaret Fuller Neighborhood House (MFNH) is a non-profit in Cambridge that runs three main programs. They have youth services that do after-school care for children, food services that run a food pantry, and community advancement that partners with people in the community for case management services including financial assistance, job training, and help in finding housing or getting SNAP benefits. 
This organization has adapted well to COVID-19 and expanded their youth services to include virtual programming and full-day childcare for families who still had to work even after schools were closed. They started a financial assistance program to help with rent, mortgages, and utilities that donated over $60,000 to more than 250 families in 2020. Their food pantry started delivering boxes of food and partnered with cyclists and motorists to help deliver the food to Cambridge and surrounding areas. I am incredibly proud of getting to work for this organization and the value I've added to it.
MFNH is motivated most clearly by its commitment to bettering the Cambridge Community and empowering its residents to overcome challenges, reach their potential, and achieve their goals. There a wide array of issues the Cambridge community faces and Margaret Fuller researches the needs to best provide for them. One of my tasks as a new intern was to read the Cambridge community needs assessment. Despite living in Cambridge for two years now, I've spent my life in the MIT bubble rarely learning about the issues facing its residents. Food insecurity has increasingly been an issue for Cambrideg residents, even more so during the pandemic. The cost of living is so high in Cambridge that families with salaries that would be comfortably middle class in other cities, find themselves struggling to make ends meet and often need assistance.
In my month at the Margaret Fuller House, I redesigned their website and I helped them onboard a new case management system. The first piece, the website, was incredibly important because that is what allows an organization to communicate. A website is where someone will go to see if they should sign up for services, it's where volunteers will sign up their time, it's where donors can give money and see the impacts of their donation. A bad website limits the impact of an organization. An old website can do that as well. One of the most damaging things people with a technical background do is make something super complex so it's perfectly suited, but basically impossible to make changes to unless you know how to program. I knew I would only be working for a month and this team needed to be able to update and change their website consistently. Changing the code and making a new website would never have allowed that. Instead, creating a SquareSpace website that is easy to modify and training the staff on how to use it ensures that the website will continue to be useful even after I leave.
---
---
My other job was to help them onboard to a new case management system. This proved to be difficult as the one they originally wanted to use turned out to be more expensive than anticipated, which left me to research new systems to find one that would allow them to integrate their case files and upload new ones easily. I knew I wanted to work here from my interview. I got to speak with the executive director who explained all the changes she had made in her time. They wrote a new mission statement, solidified their services, stabilized their financials, and were now seeking to make a good website and data system. She wanted to make sure that the three services would be speaking to each other and maintain good communication to best provide services to the community and communicate the impact those services have had. Having this system is incredibly important and I'm glad I've been able to be a part of helping to make it.
Working here this past month has been an incredible experience. All of the staff have been so kind and willing to explain the work they do and how best I should communicate it to the outside world. My job has essentially been that of a conduit between the services and their clients, volunteers, and donors. This communication was failing on their current website and data practices and I understand how important this work was for the end result of the services the Margaret Fuller House Provides.
---
Want to learn more about the PKG Social Impact Internships Program? Visit our webpage to learn about ELO opportunities for Spring 2021, and stay tuned for information for summer 2021 postings!
---
Tags: Food Insecurity, Social Impact Internships, Social Impact Internships IAP 2021, Tech for Good
---