PKG Social Impact Internships: Emily Fang ('23)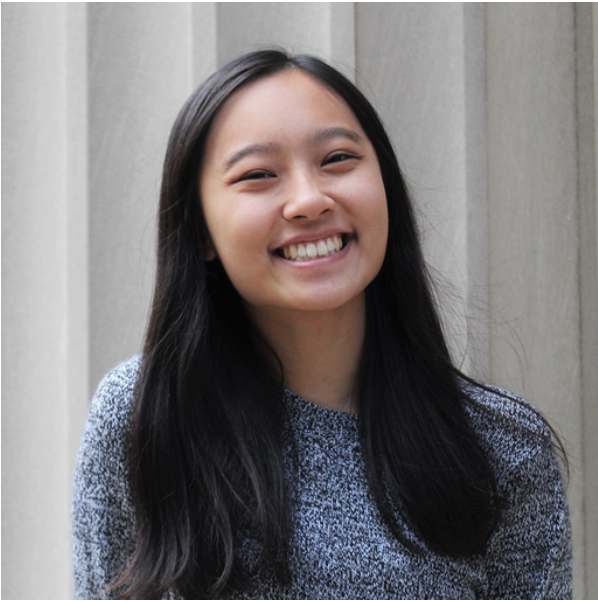 Redefining "Health" at the Conservation Law Foundation
My time at the Conservation Law Foundation (CLF) has pushed me to think about what a healthy neighborhood looks like, and how we can quantitatively measure neighborhood health. In a broad sense, a healthy neighborhood can be measured by the percentage of residents with a chronic illness or the number of hospital visits in a given amount of time, but through the Healthy Neighborhood Study, CLF has identified twelve pathway that are social determinants of health. From access to healthy and affordable food to economic opportunity to green space to climate change, I've come to understand that "health" extends far beyond just illness. "Health" includes whether residents have easy access to food and jobs, whether the homes are comfortable and energy efficient, and whether the neighborhood is perceived as "safe" from violence and "stable" from evictions and shut-offs.
My name is Emily Fang, and I'm a current sophomore at MIT studying environmental engineering. This IAP, I worked as an Impact Investing Data Management intern for the Conservation Law Foundation (CLF), an organization that advocates for environmental health through mechanisms such as litigation, advocacy, and impact investing. Specifically, I worked in the Healthy and Resilient Communities team, which pushes for community health, whether it be through providing fresh food from local farms to low-income groups, protecting Boston's waterfront and coastal communities from environmental hazards, and investing in affordable housing.
My specific role was to analyze data and automate data collection for HealthScore 2.0, a scorecard designed to assess potential projects pursued by the Healthy Neighborhoods Equity Fund (HNEF) using multiple large spatial datasets. HNEF is a private equity fund that invests in mixed-use, mixed-income, transit-oriented and climate-resilient real-estate developments. In other words, HNEF addresses larger issues of community health and resilience through a housing stability and transportation access lens. CLF's role in HNEF is to draw investors for HNEF and fund development projects that CLF believes will have the greatest health impacts on neighborhoods.
Because of this broad definition of "health", it is also important to acknowledge the existing, systemic racial and income discrimination present in our cities and our neighborhoods that create even greater health disparities between zip codes. Exclusionary zoning and redlining have made it so that poverty is not evenly distributed, but disproportionately concentrated in low-income neighborhoods and communities of color. 
Reflecting on the systemic nature of housing discrimination, it's inspiring that CLF and members of HNEF aren't thinking just about an individual's health, but the health of the system that that individual lives and works in. For example, instead of giving a community money for groceries, HealthScore and HNEF assess why communities don't have access to affordable groceries and invest in systems to provide greater access, such as building affordable housing units near transit systems or building mixed-use housing units with grocery stores on the first floor. Within HealthScore, CLF has also included metrics to measure existing inequities in potential neighborhoods, and how committed each developer is to renting out units and hiring employees in an equitable way.
Finally, I've also learned about the importance of elevating community voices when pursuing new developments in disinvested communities. While the data I work with at CLF is mostly quantitative, there is invaluable information to be gained from the individuals directly impacted by the project. In the face of gentrification and displacement in many Boston communities, engaging with communities helps them to understand that these developments are for them and creates a stronger partnership between CLF and the communities that CLF aims to support.
In my time with CLF, I'm come to realize the countless intersections between housing, racial discrimination, public health, and environmental justice. In light of both the COVID-19 pandemic and climate change, I think it's incredibly important to evaluate how inequities in the housing system have created health disparities in low-income communities and increasingly exposed these communities to environmental hazards. I'm honored to have the opportunity to work on a project with inspiring individuals who not only seek to care for our environment, but seek to take care of and empower others to do the same by investing in affordable, safe and healthy places to live.
---
Want to learn more about the PKG Social Impact Internships Program? Visit our webpage to learn about ELO opportunities for Spring 2021, and stay tuned for information for summer 2021 postings!
---
Tags: Climate Change, Public Health, Social Impact Internships, Social Impact Internships IAP 2021
---