PKG IAP Fellowships: Adam Swartzbaugh Part I
"No, it's not that complicated. We do not need to try and fix everything for everyone. People can fix their own problems. They just need the right tools. We should get them the tools…" Davee reminded me for the umpteenth time with equal parts passion and impatience a few years ago. I grumbled through my own impatience…but I knew she was right.
After starting a nonprofit with Davee in 2007 we built a half dozen schools and vocational support programs for communities without access to resources needed for sustainable economic development along the Thailand-Myanmar border. Every school had an impact and the tools we provided were education and skills. But could we do more?
Was there a more sustainable solution? Were there other tools?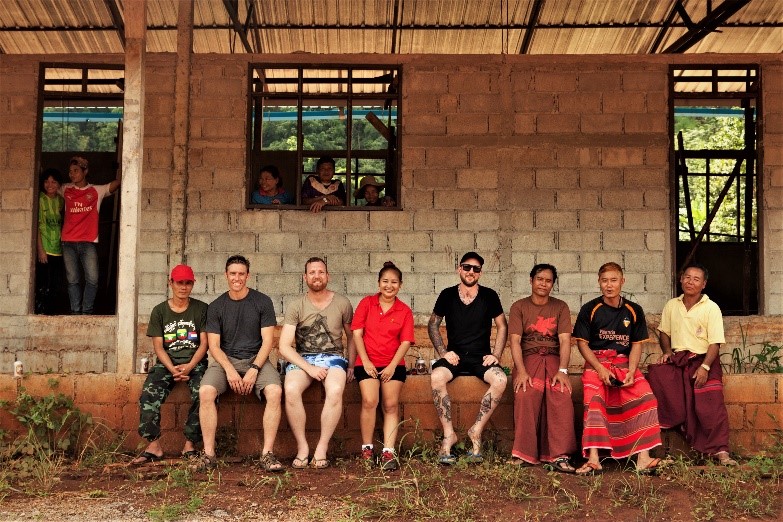 Speaking with a couple farmers while working on one school, we learned about their agricultural work and heavy reliance on hand tools. We discussed the prospect of helping get a loan for a tractor and other machinery to generate greater, more sustainable revenue for his family. However, in the absence of regional lending institutions, they were excluded from accessing financial services. I had an idea that could link distant capital with local entrepreneurial capacity.
I could see global economies becoming increasingly digital, mobile money services skipping legacy banking infrastructure, and cellular connectivity accelerating. In Myanmar alone, mobile phone saturation has reached 95% of the population – despite 70% remaining unbanked.
Was there no way to apply for a loan via phone, receive capital into a mobile wallet, make a payment for goods and services digitally and in turn grow their business and revenue?
Almond Finance thus evolved from the premise that a mobile platform could help achieve financial inclusion and extend economic opportunity to anybody with a mobile device.
With the generous support of the MIT PKG Center, Almond is now working in collaboration with local partners in Myanmar to make interoperability across existing digital financial services possible. Soon, Almond will facilitate domestic and cross-border transfers, payments and loans using a novel credit modeling solution for anybody, anywhere.
---
Tags: Fellowships IAP 2021, PKG Fellowships, PKG IAP Fellowships, PKG IAP Fellowships 2021, Tech, Tech for Good
---