PKG Social Impact Internships: Nathan Liang ('21)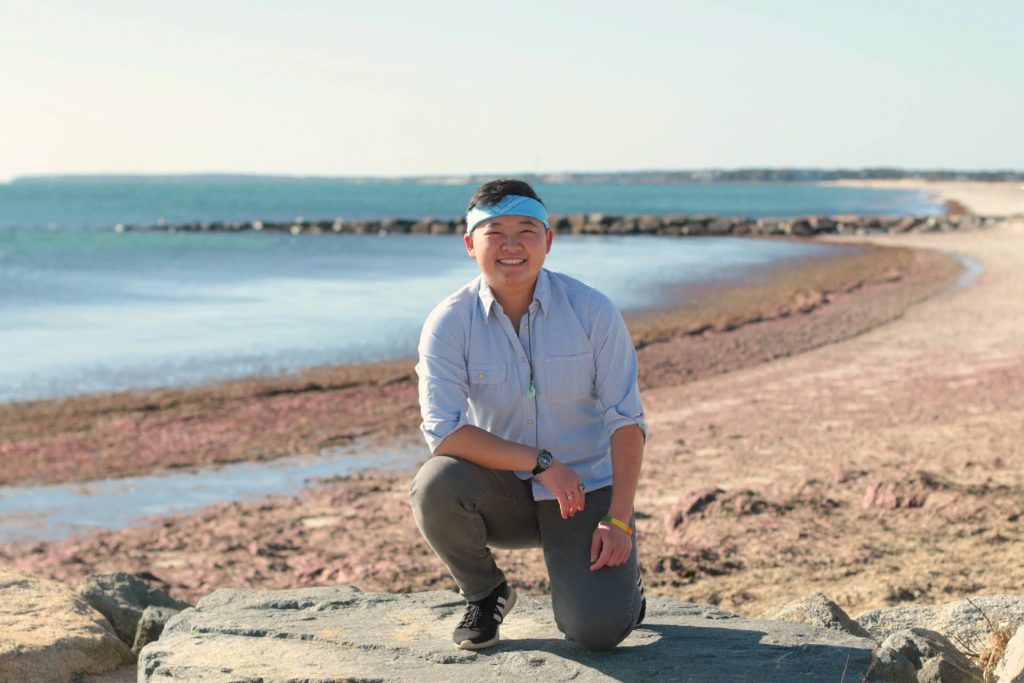 Creating Accessible Financial Literacy Resources for Fellow Students
Hello! I'm Nathan Liang (he/him/his), a senior double majoring in Course 20 and CMS. This IAP I've been working remotely with the MIT Federal Credit Union (FCU) as one of their financial education and lifestyle bloggers for their Money Talk blog.
Those who know me will say that I love any opportunity to teach, to the point where I have decided to pursue teaching post-grad. When I first saw the posting for the position, I was excited about all the possibilities the internship could bring. I grew up in a low-income household with immigrant parents, so learning the importance of good financial practices was not lost on me. During my younger years, my mother worked as a bank teller, so she went the extra mile to make sure I understood the importance of savings and building credit.
I never took this information for granted, but I quickly realized my friends and peers didn't have the same level of understanding. The idea of using a credit card scared some, and others weren't entirely sure why a good credit score is important to have in the US. I knew friends that didn't have a place to save their money and weren't entirely sure how to deal with health insurance coverage.
This lack of knowledge isn't on them though. Financial literacy is not commonly covered in American schools; and, consequently, many young adults find themselves floundering to handle their finances, pay their bills, and balance their student loan debt upon graduating college.
Unfortunately, there aren't many notable resources for financial literacy at MIT. If they do exist, then they aren't publicized well enough. I dove into this internship with the goal of developing articles that could provide accessible financial education for students and other marginalized groups.
However, shortly after starting the internship, I ran into writer's block. I had general topics in mind, but I struggled to know where to start. After a period of sitting on my hands for longer than I'd like to admit, I finally decided to close off all distractions and face the dreaded blank Google Doc.
When I started writing, I quickly realized my reluctance to write stemmed from the overwhelming feeling that I was underqualified to develop these resources. I had placed a mental block on myself, forgetting that the purpose of having a supervisor was to learn from them and that Google also exists to answer any questions about personal finance that I was still unsure about. It also helped to remind myself why I had pursued the internship in the first place.
No matter what my background coming into the internship was, I want to develop financial literacy resources that anyone could read and understand and also feel seen and heard by. I want to help my peers feel comfortable making important financial decisions while also informing them of the racial wealth gap and other disparities in the realm of personal finance. I want them to understand how they can make empowering financial decisions without the pressure of going after the most lucrative option or feeling shame that their options may be more limited than others.
I also hope that knowing these resources are being developed for students from a fellow student's perspective will encourage others to engage with the resulting content. Hopefully by the time you read this, you'll be able to hop onto the MIT FCU's Money Talk blog, search "Student Talk," and get to learn more about credit, budgeting, taxes, and more.
---
Want to learn more about the PKG Social Impact Internships Program? Visit our webpage to learn about ELO opportunities for Spring 2021, and stay tuned for information for summer 2021 postings!
---
Tags: Finance & Entrepreneurship, Racial Justice, Social Impact Internships, Social Impact Internships IAP 2021
---