PKG Social Impact Internships: Selma Sharaf ('22)
My name is Selma Sharaf, and I am a junior at MIT studying environmental engineering (Course 1). This IAP, I am interning at Bennett College, one of two remaining women's HBCUs in the country. Through my role as a Climate Action Plan Research Intern, I have been working to identify opportunities for the College to integrate sustainability into its strategies and lay out a framework for reducing its carbon footprint.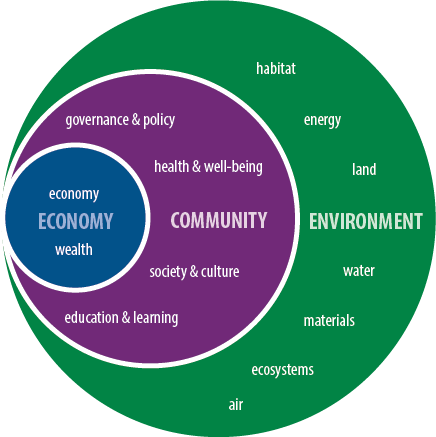 The climate crisis is the central social issue motivating this project. Bennett College is a major center for activism, and most of the College's efforts have focused on social justice and civic engagement. For this reason, climate action is a natural area of interest for the institution. Over the past few weeks, I have greatly enjoyed working with my supervisor Dr. Anne Hayes, the Executive Director of Global & Interdisciplinary Programs at Bennett. Before I started my internship, Dr. Hayes shared a list of optional resources with me addressing climate and environmental justice.
Despite being an environmental engineering major, these books, articles, podcasts, and films exposed me to many new concepts and contextual elements related to the climate crisis. For example, last semester, I took a course at MIT called "15.8731 System Dynamics: Tools for Solving Complex Problems". I was drawn to the systems thinking approach taught in this class, and I was aware that the field of system dynamics was formally established at MIT in the 1950s. Reading the collection of essays All We Can Save (edited by Dr. Ayana Elizabeth Johnson and Dr. Katharine Wilkinson, and recommended to me by Dr. Hayes) allowed me to recognize that the foundation for this way of thinking is heavily present in indigenous knowledge systems.
Additionally, a separate op-ed written by Dr. Johnson discusses environmental justice, stating that "there is an impulse to oversimplify and say climate justice is racial justice, to use an equal sign. While they are inseparably intertwined, they are also distinct, layered". I appreciate the subtlety that this explanation provides, helping to ensure that each social issue and movement is considered individually when proposing solutions as part of an integrated approach. I also took the time during this pre-internship period to read the Green New Deal resolution, which I was surprised to find is only a 14-page document with a large font and wide margins.
Through my work at Bennett, I have fully immersed myself into the world of sustainability in higher education settings, seeking out information about greenhouse gas (GHG) inventories, energy audits, green revolving funds, presidents' commitments, climate action plans, reporting systems, and more. This experience has reinforced the importance of gathering and analyzing data for effective climate policy. I have also learned that some of the most impactful sustainability projects are not necessarily the flashiest. Buildings generate around 40% of global GHG emissions, and updating HVAC systems or retrofitting building envelopes to improve energy efficiency can be major steps towards a greener campus. Forming partnerships with organizations such as peer institutions, non-profits, and other climate leaders can greatly help drive campus climate action initiatives. This learning has been valuable to me, and I hope to apply all that I have gained from this internship to my future career, personal life, and community involvement.
---
Want to learn more about the PKG Social Impact Internships Program? Visit our webpage to learn about ELO opportunities for Spring 2021, and stay tuned for information for summer 2021 postings!
---
Tags: Environmental Justice, Racial Justice, Social Impact Internships, Social Impact Internships IAP 2021
---