Two PKG Center students named 2021 Truman Scholars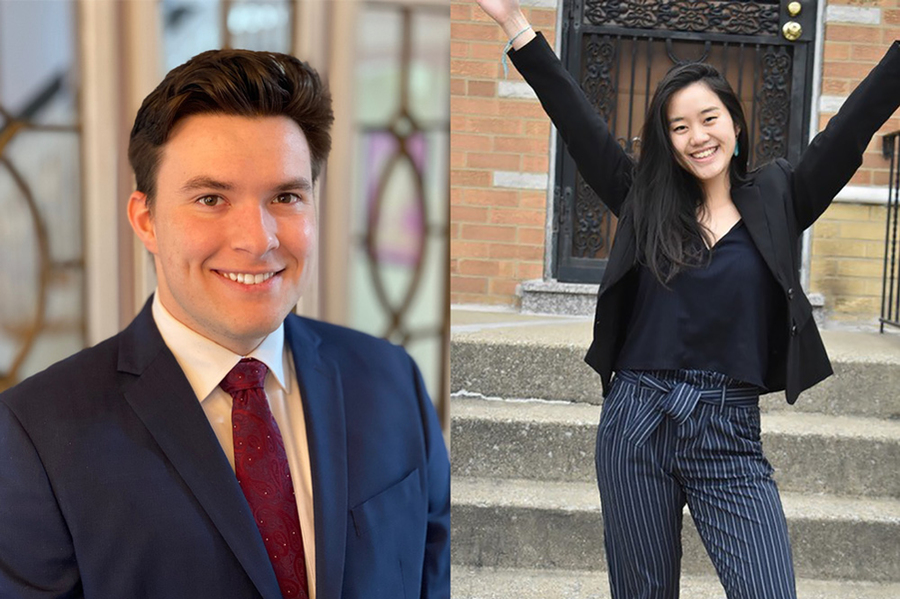 MIT students Yu Jing Chen and Max Williamson have been selected as 2021 Truman Scholars. Truman Scholars demonstrate outstanding leadership potential, a commitment to a career in government or the nonprofit sector, and academic excellence.
Chen and Williamson join 62 other scholars who were selected from 845 candidates. MIT President L. Rafael Reif personally informed both students that they were selected for this competitive scholarship, telling them, "This year it [Truman Scholarship] was so competitive and this is so important, and we are so very very proud of you."
Established by Congress in 1975 as a living memorial to President Harry S. Truman and a national monument to public service, the Truman Scholarship carries the legacy of our 33rd president by supporting and inspiring the next generation of public service leaders. For more than 40 years, the Truman Foundation has fulfilled that mission — inspiring and supporting Americans from diverse backgrounds to public service. Truman Scholars receive up to $30,000 toward graduate studies in the United States, as well as access to development programs such as the Truman Scholars Leadership Week, the Summer Institute, and other Truman Fellows events.
Chen and Williamson were supported by MIT's Distinguished Fellowships team in Career Advising and Professional Development and MIT's Truman Selection Committee. Kimberly Benard, assistant dean of Distinguished Fellowships, says, "While MIT has supported many finalists, Yu Jing and Max are MIT's first winners in nine years. This is a testament to their civic mindedness, continuous service, and strong leadership skills. Both Yu Jing and Max are inspirational leaders who have transformed conversations in their respective communities, and we are proud that they will represent MIT as Truman Scholars."
---
The PKG Center is very proud of former PKG Social Impact Intern Yu Jing Chen '22 and PKG Fellow Max Williamson '22! Read more about their incredible accomplishment on MIT News.
---
Tags: PKG Fellowships, Social Impact Internships, Truman Scholar
---