IDEAS Alumni Profile: Jessica Xu ('21)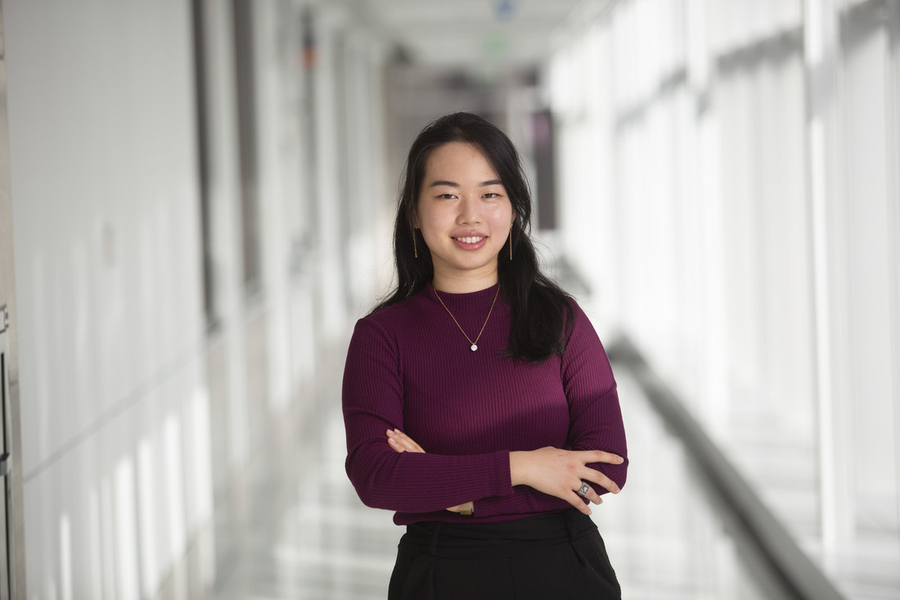 Everything is a canvas for senior Jessica Xu. A prolific artist, Xu has explored a number of media including pen and ink, colored pencil, and watercolor. In her time at MIT, she has expanded her horizon beyond traditional media — turning places on campus into works of art.
As a first-year student, Xu painted a mural in the tunnels beneath MIT's campus through the Borderline Tunnel Project. Later on, she collaborated with UA Innovation to transform the "Banana Lounge" with student mural art. During this year's Independent Activities Period, she co-led virtual "Chalk of the Day Workshops" to provide students with an artistic outlet during quarantine.
In addition to transforming everyday spaces into art, Xu draws inspiration from everyday spaces for her engineering work. When considering a redesign for TILT, a wheelchair attachment that allows users to navigate areas that aren't wheelchair accessible, Xu was inspired by the design of traffic lights.
"That's the artistic side coming in. I'm always looking around, finding connections between things and trying to draw inspiration from just about anywhere," Xu says.
Upon coming to MIT, Xu was eager to focus on topics related to health and medical device design. She was particularly drawn to developing solutions for people to live more independently. When deciding what major to declare, she found her home in mechanical engineering.
Read more about Jessica and how she has used her skills as an artist to develop medical devices and assistive technologies on MIT News.
---
Tags: Health, Health & Medicine, IDEAS, IDEAS Alumni Profiles, PKG Alumni, Tech for Good
---