PKG Social Impact Internships: Allison Pinto ('21)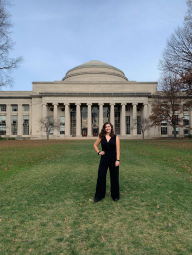 My name is Allison Pinto and I am a senior studying Mechanical Engineering with a concentration in Product Design and a minor in Business management. I am passionate about social impact work and have recently become more engaged with the world of business. This semester, I have had the opportunity to work with the LEAF Fund (the Local Enterprise Assistance Fund) as a business analyst intern. LEAF is a Boston based non-profit that provides lending opportunities as well as support to small businesses. As an intern, I have had the opportunity to help build out business models, build relationships with small business owners, and start building out templates for future work.
I have been able to make many connections between the work I've been doing and my academic classes. In fact, that was one of the reasons I was so excited about this internship. I was looking forward to applying skills I had learned in my classes to real-world problems. Last fall, I took Corporate Accounting and I have directly applied what I learned about balance sheets to build out a financial model. In addition, I am currently in Competitive Strategy and Marketing Innovation. While I haven't had to make any big decisions regarding marketing or strategy, I have seen how that background knowledge has helped guide some comments and recommendations I have made in conversations with business owners.
This internship has helped me gain some much-needed clarity about the type of work I am interested in. I was stuck in the mindset for a long time that as a Mechanical Engineering student, I needed to go into a Mechanical Engineering role post-graduation. But, after doing various internships and projects that were interesting but not stimulating, I felt like I was floundering. This summer, I decided to add a business minor and apply to consulting jobs. I think there is a certain stigma about going into business at MIT, so I felt as though I was "selling out" but it is so comforting to see that I genuinely enjoy the work I am doing with this internship and I can't wait to keep learning more!
From a professional standpoint, I also knew I was going to see many connections to my future career path. In fact, one of the many reasons I wanted to do this internship was to learn more about being a business analyst and those necessary skills before my consulting internship this summer. I find this work so engaging, so I am very excited to be continuing with similar tasks this summer and ideally after I graduate. I think it will be very interesting to be able to compare the two experiences after this summer. I will most likely be working on much larger scale projects with more established clientele. This is so exciting, but perhaps it will feel like less impactful/momentous work. I am hopeful that this summer I will be able to work on impactful and engaging cases like the work I've done at LEAF!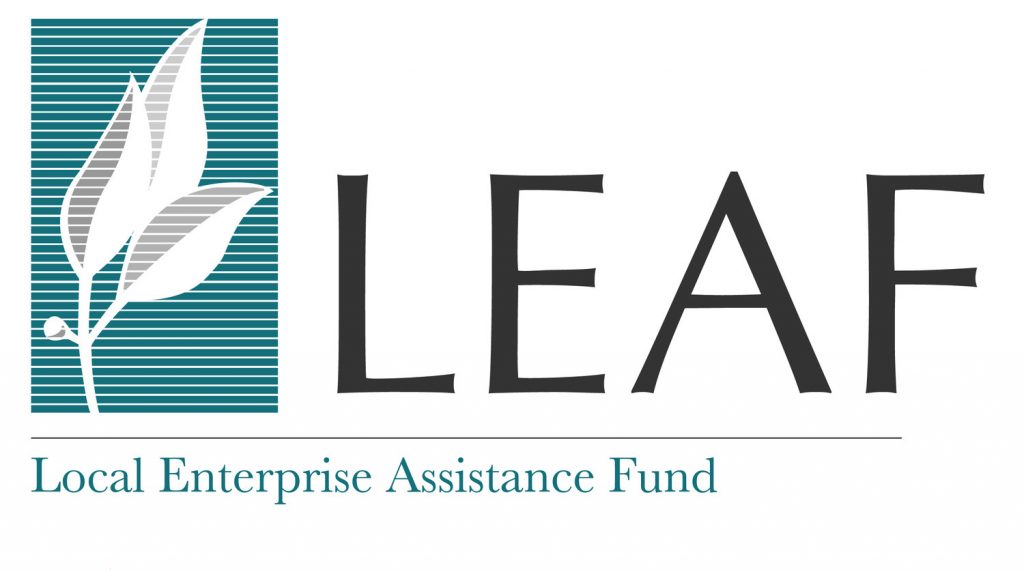 I have also gained some insight into what social impact work can look like as a career path or adjacent-to-career path through this internship. I have always been someone who is passionate about making an impact whether that be through volunteering with Camp Kesem, working at local vaccine clinics, or going on service trips to Detroit. That being said, I haven't felt as though there is a path to making a difference without devoting my life to a singular cause and potentially losing career growth opportunities. As someone who is very ambitious and has big dreams, I was grappling with how to balance morals and career aspirations. However, it isn't as 2-sided as I thought. Working with LEAF has made me see that doing social impact work can be a career path. And/or even investing in small businesses can make a big difference. I have made a conscious effort since starting this internship to make purchases with more small, minority owned, women-owned businesses. Although that isn't directly donating to a cause, investing in small businesses helps raise other people up and is worth the money and time spent seeking them out.
I also am looking forward to thinking more consciously about the system we exist in and how I can help make a difference as I continue to work in business environments. We have had a few discussions about this with the LEAF team, and while the environment LEAF works in can feel demoralizing at times it is so worth the time and energy because of the impact we can make. I want to do more to help push policy and programs forward that can help eliminate wealth inequality and open the space for more minority and women owned businesses to flourish. 
Overall, I have learned so much during this internship. Not only as far as business analyst skills, but also with respect to my future aspirations. As I move forward, I hope to gain more confidence communicating directly with business owners and explaining background information/models on the spot. I also hope to be able to think through the construction of financial models and clearly articulate what information is needed to fully formulate them! I still have a lot to learn, so I am looking forward to the rest of this internship!
---
Interested in a Summer Social Impact Internship? Learn more about how to apply here!
---
Tags: Small Business, Social Impact Internships, Social Impact Internships Spring 2021
---