PKG Summer Fellows: Summer 2021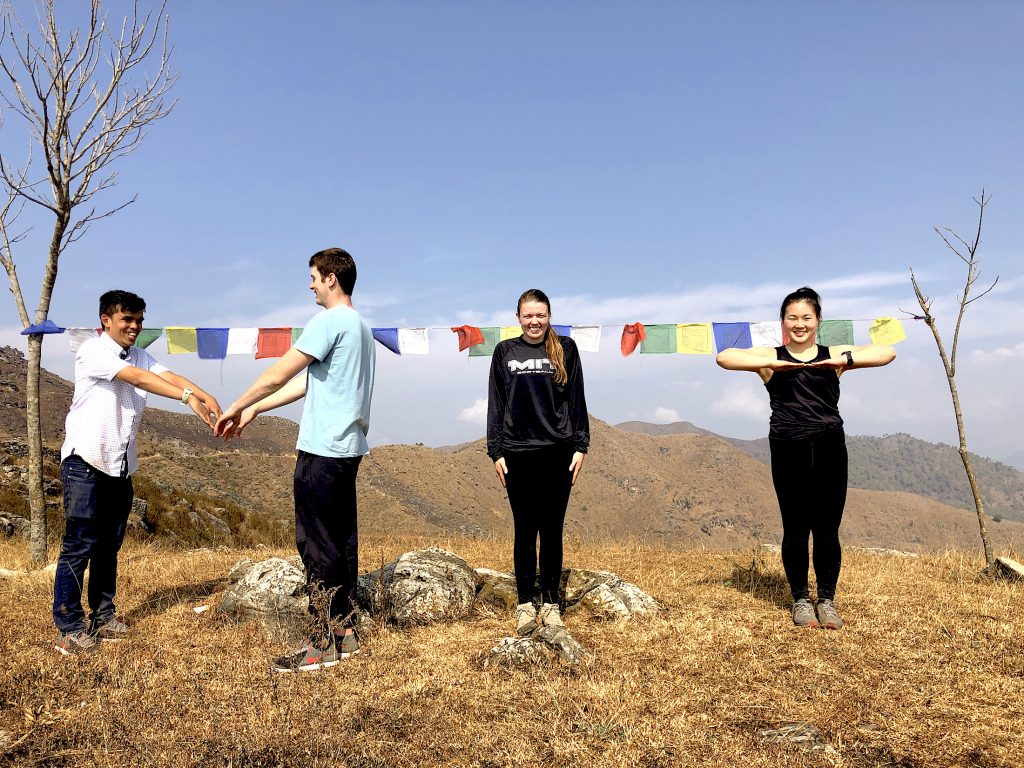 We are pleased to announce and congratulate our Summer 2021 PKG Fellows! Read about their work below and keep an eye out on the PKG blog for updates over the summer.
---
Anika Ullah, Media Arts and Sciences, (G)
Anika will explore how medical-legal partnerships and arts-based advocacy can be used to protect public health, cultural heritage, and Indigenous land rights in rural Taiwan. In the hopes of institutionalizing and expanding upon a successful blueprint for environmental health advocacy in rural Taiwan, she would like to work with the Pisirian Tribe Youth Association to explore if acquiring clinical affidavits of physical or psychological harm from community members affected by environmental pollution on Indigenous lands and storytelling with visual evidence produced by community members can be used to protect public health and Indigenous land rights in rural Taiwan.
Mallika Pajjuri, Material Sciences and Engineering, (MIT '23)
Through Mallika's involvement in on and off-campus leadership, she's noticed the need for cross-partisan discussions, especially given the current political climate. This led her to start Civic Synergy, a project focused on giving Generation Z a seat at the table. She, her co-founder, and her founding team interface with members of Congress to draft problem statements to an overarching topic (the summer 2021 pilot program focuses on climate change). Then, they outreach to those Congressional districts to build out cohorts of high school and college students. Over the summer, there will be two cohorts of students that will be split into mediated rooms to discuss potential cross-partisan policy solutions to climate change. By the end of the program, groups will have a policy solution that they can present back to their Congressional representative, a product of empathy-building and collective problem-solving.
Kevin Lee, PhD Student, DUSP (G)
Guåhan (Guam) is currently recognized by the United Nations as one of 17 non-self-governing territories "whose people have not yet attained a full measure of self-government." For decades, Indigenous CHamoru (Chamorro) sovereignty activists have been advocating to hold a non-binding plebiscite vote for CHamorus to determine what they want for the political futures of their island––statehood, free association, or independence. However, this non-binding plebiscite has faced a series of legal challenges within the US' settler-colonial judicial system, leading to its indefinite postponement. This project is a piece of decolonial quantitative political research, one that centers Indigenous CHamoru epistemology and CHamoru community participation in the co-design, dissemination and co-analysis of a large-N survey project of CHamoru political attitudes toward decolonization. Ultimately, this project seeks to (1) build baseline information on the politics of decolonization in Guåhan and (2) build the research capacity of the CHamoru sovereignty movement. 
Christian Turner, Masters in City Planning, (G)
In this watershed moment, Christian is asking how the virtual environment can infuse justice, transparency and inclusivity in the public participation process. The goal of this project is to assess how virtual tools of online collaborative whiteboards can be used to build equity and transparency into citizen-based participatory planning. This research will be embedded in a community-led virtual design process of neighborhood open space in Chicago—working alongside a community organization to reimagine the future of a vacant piece of land in West Chicago. For Christian, this process requires developing self-reflective methods of equitable engagement while being an ally in the ongoing struggle of West Chicago residents for agency in space creation and control.
Edwin Ouko, Electrical Engineering and Computer Science, (MIT '24)
Edwin seeks to offer guidance and programming tutorship to students from low-income backgrounds transitioning to college. He comes from a similar background that limited his exposure to computing and technology. After graduating high school, Edwin embarked on finding his own way from scratch with minimal guidance. As one can easily guess, doing that in such a short period of time was full of obstacles. Having experienced firsthand how the lack of support can be an impediment to students like him, Edwin partnered with a non-profit organization that he was part of called KenSAP, which offers college counseling to students from low-income backgrounds who have nevertheless performed well academically. Edwin's partnership with KenSAP seeks to offer guidance and introductory programming skills to such students to not only make the transition to studying computer science in college easier but to also equip others with skills like computational logic thinking that is relevant in a wide array of fields.
Julie Vaughn, Electrical Engineering and Computer Science, (G)
Julie is passionate about the use of machine learning and data science to understand and improve healthcare delivery. She will be continuing work with Brigham and Women's Hospital to understand how patient experiences of pain and opioid prescription practices are potentially biased by demographic factors. She will use techniques in the realm of natural language processing and causal inference to extract functional pain scores (a less subjective measure of pain recently adopted by Brigham) with the help of a clinician and investigate how patients from different demographics may be receiving different treatments. Her work will hopefully inform policies and manuscripts surrounding pain management, equity, and opioid prescription practices. 
Emily Levenson, DUSP, (MIT '22)
Emily is excited about using multimedia storytelling and interactive maps to explain complex processes to the general public. This summer, Emily will build an interactive web platform to highlight the accomplishments and work process of the Newburgh Community Land Bank (NCLB), a small nonprofit in Newburgh, NY. Through interviews and GIS mapping, she will help the land bank explain what they do and build trust within the impacted community. NCLB acquires vacant homes in the neighborhoods with the most need. Many of these properties are plagued with environmental problems like lead and asbestos and structural decay due to decades of disuse. The Land Bank remediates the properties and resells them at affordable prices back to Newburgh residents, creating opportunities for homeownership for historically disenfranchised populations. 
Awele Uwagwu, Chemical Engineering, (MIT '21)
Awele is passionate about sustainable energy ecosystems and this summer will continue his work in the solar energy sector in Nigeria. Awele and his team are creating solar power system design software that will be uniquely tailored for the Nigerian energy ecosystem and will allow solar developers and installers to design systems faster and more optimally. The goal is to remedy the poor sizing of solar systems and streamline their deployment. This will accelerate the rate at which they can replace the petrol and diesel generators that most of the Nigerian population use to replace the ailing national grid. In addition to the design software, Awele and his team have a long-term goal of creating an online marketplace to reduce customer acquisition costs for solar installers and to make funding more accessible so that the solar energy sector grows more rapidly with more formality. At the end of summer, they hope to prove their market fit and have installers using their software consistently for designs. 
Kathryn Tso, History & Materials Science and Engineering, (MIT '22)
This summer, Kathryn is working with three organizations centered around the core topic of restorative justice (RJ). RJ is an approach to justice that prioritizes the needs of the victims and the community over the state or government's punishment for offenders. Kathryn is working with the Community Dispute Settlement Center (CDSC), a local, Cambridge non-profit whose work focuses on mediation techniques, the Suffolk County District Attorney's (DA) Office, and Northeastern University School of Law's Civil Rights and Restorative Justice Project (CRRJ). With CDSC, Kathryn will work on creating diversity workshops for current mediators and assist with teaching inmates going through a prison reentry program. With the DA's Office, she is teaching a week-long program on ethics and morality to youth being diverted from sentencing. She will continue her work with CRRJ from this spring to investigate racially motivated lynchings and killings in the Southern US between the 1930s and 1970s. She will continue working with descendants to explore how RJ can be used for reparative measures for the families who were victims in these killings. Kathryn is extremely grateful for this amazing opportunity from the PKG and all of its generous donors. She looks forward to sharing her experiences on the blog this summer.
Anisha Gade, PhD Student, DUSP, (G)
Anisha will continue her IAP collaboration, working closely with the Business Liaison for a Latino community organization called Calle 24. The work involves collecting and organizing historical/archival documentation for ten small, local businesses in the Latino Cultural District in San Francisco's Mission District. This process helps the businesses to apply for "Legacy Business" status, potentially opening the door to funding and other support from various City agencies. The Mission District has experienced at least two major waves of gentrification (and subsequent displacement) since the 1990s dot-com boom. Calle 24 and their Legacy Business Registration Program aim to preserve and advocate on behalf of long-time, local businesses, organizations, and cultural institutions.
Gabriel Barrett, DUSP with Computer Science, (MIT '23)
Gabriel is interested in the use of data and visualizations to tell stories and reveal the successes and shortcomings of urban planning initiatives. This summer, Gabriel will work with the Arlington County, VA Department of Transportation to help develop a methodology to study the efficacy of their comprehensive Bike Plan. During this project, he will work closely with the county's active transportation coordinator. He will help restructure Arlington's GIS database, and use information from there to identify areas where the new bicycle infrastructure has been in increasing ridership and where more work still needs to be done to get more people out of cars and onto bikes.
Magreth Kakoko, Civil and Environmental Engineering, (MIT '21)
Magreth is interested in 'everything construction'. This summer, she'll be partnering with the Gender Dimension Unit at Ardhi University in Tanzania to conduct a research study on the drop of female college graduates entering the construction field. She and her partners at Ardhi University seek to understand why the majority of female STEM graduates from tertiary institutions are not opting for STEM-related careers, after having gone through all the challenges and after all the efforts that are being put by both governmental and non-governmental organizations, at grassroot levels, to achieve more representation in these fields. Their project is focusing on building infrastructure and construction fields such as Civil Engineering, architecture, geomatics, etc.  The findings of the project will be documented and shared with the relevant stakeholders. She believes that the project will enable the stakeholders to get an understanding of the reasons for the 'drain', propose some solutions on how this problem can be solved, and also lay the groundwork for similar projects in other STEM fields in Tanzania. 
Yuanbo Liu, Integrated Design & Management, (G)
Yuanbo is a research assistant at Media Lab, working on creating and deploying AI systems to help tackle the global mental health pandemic. This summer, he is working closely with his community partner Hao Xin Qing (HXQ) – the leading mental health platform company in China, to understand the daily struggles and needs of depression patients, and prototype AI-powered digital experiences that can help patients recover and improve resilience against relapse. This work helps set the foundation for a venture Yuanbo is planning to launch after graduation that will create the first clinically validated digital therapeutics that can deliver personalized and context-aware interventions to provide depression patients the support they need to navigate recovery and growth.
Mahreen Khan, PhD Student, Sloan School of Management, (G)
Mahreen is working on the developmental impact of international migration in the context of developing countries. Migrants from Bangladesh are at high risk of unemployment at destination countries during the pandemic as they are more likely to be employed in elementary and informal occupations. BRAC, an international non-profit working with returnee migrants, found that returnee migrants benefit from psychosocial counseling prior to re-starting economic activities. BRAC indicated a need for policy-makers to analyze the benefits of re-integration services to help returnees thrive in their countries of origin upon return. This summer she hopes to help BRAC evaluate their ongoing re-integration services by assessing the data from this program and by chatting with BRAC staff on the program implementation process. The goal is to understand how policy-makers can improve economic re-integration opportunities for returnee migrants. She will investigate this by evaluating how the different components of the BRAC re-integration – namely, psychosocial counseling; financial/soft and technical skills training – perform in improving the beneficiaries' ability to access economic opportunities.
Sebastian Sandoval Olascoaga, Ph.D. Student, DUSP, (G)
Sebastian's project will focus on understanding how the realization of intense risks—i.e., shocks such as the sudden death of a family member, a house fire, or an epidemic—affects individuals' well-being and transforms communities in New England. Specifically, this project will explore how an individual shock creates profitable opportunities for real-estate developers and entities to flip homes and, consequently, change and possibly gentrify a neighborhood. This project is interested in analyzing the consequences of these shocks on house-flipping and their implications in neighborhood change, as well as studying what makes certain groups and neighborhoods more susceptible to them. For example, a society's structural characteristics, such as structural racism in the form of Redlining, play a crucial role in how deep and how fast a shock is transmitted to, experienced by, and alters households and neighborhoods.
Melissa Q. Teng, DUSP, (MIT '22)
Melissa will be working on "The Little Archive," a participatory archive and multimedia art project about memory workers and counter-narratives in Argentina, created with survivors of the state genocide in the 1970s and 1980s. This project recognizes survivors as memory workers, not just witnesses or data sources, and through a mutual design process, the project supports their capabilities to counter-narrate the past and imagine more just and inclusive futures for us all. This project will produce a collaborative process for archiving with survivors in partnership with the Archivo Nacional de la Memoria and a community-led art installation/workshop series about potential histories and caring futures, in partnership with the Ferrowhite Workshop Museum in Bahía Blanca.
Allison Hannah Lee, DUSP, (G)
Allison will be working alongside the Community Foundation of North Central Massachusetts and Growing Places to implement a regional food hub that balances access to affordable healthy produce with support for good agricultural jobs. North Central MA has a rich history of agricultural production, but local townships have increasingly struggled with aging rural populations, cheap processed foods, and inadequate regional support. In 2017, the town of Winchendon, MA lost its only supermarket, leaving many of the residents struggling to retrieve basic foodstuff, especially amongst the low-income and senior community members. The project asks the question, "what does an economically and environmentally sustainable food system look like?" while addressing equity, inclusion, and the local cultural context. Allison will continue to engage with stakeholders including farmers, retailers, consumers, and anchor institutions to assist in strategizing an operating model, conceptual design, and business plan, with specific attention to the interactions and flows between components of the food system.
Mercy Oladipo, Computer Science and Molecular Biology, (MIT '23)
Mercy is passionate about data science and how data can lead to a more equitable future, specifically in the areas of health and medicine. Currently, nationwide metadata has shown that Black women experience disproportionately high rates of maternal mortality when compared to their counterparts of other races. Mercy hopes to leverage her computer science background and medical aspirations to bring more light to this issue and improve the well-being of Black mothers to come. As such, this summer, she will be working with the Maternal Outcomes for Translational Health Equity Research (M.O.T.H.E.R.) Lab at Tufts University to create a website that makes the data around Black birthing metrics more transparent and accessible. She hopes this will provide Black mothers with the relevant information to make a choice on where to birth while also putting pressure on hospitals and birthing centers to improve on their outcomes.
Ben Hoyle, School of Architecture and Planning, (G)
This summer, Ben will be piloting Kivuli, a social enterprise he co-founded in Nairobi which is focused on supporting workers in the informal manufacturing sector, known as Jua Kali. Ben's goal with Kivuli is to facilitate contracts between informal workers and the construction industry, ensuring fair pay, a sustainable source of income, and access to capacity building services. Over the summer, Ben will prepare a pilot program for the company that he'll carry out in the fall. This will involve preparations for the fabrication, distribution, standardization and sales of a series of windows and doors to local contractors. In the process, he and his collaborators will be organizing workshops with Jua Kali artisans, contractors, architects, and academics to determine how best to structure these contracts so that they can serve the needs of all parties. 
Kiara Wahnschafft, Economics and Mechanical Engineering, (MIT '22)
This summer, with her co-founder and team, Kiara is running a pilot of Civic Synergy, an organization that aims to help depolarize the United States, bringing people from across the political spectrum together to foster mutual understanding. Civic Synergy will hold consensus-building virtual conversations amongst students on a wide variety of issues, starting this summer with climate change. Students will explore the potential avenues through which the United States can achieve emissions reductions and will craft tangible solutions in areas where Congress is struggling to find common ground, such as providing jobs for miners losing their jobs. They will then share their solutions with members of congress themselves who will gain a deeper understanding of what bipartisan solutions young people support. 
Kaiwen Shi, DUSP, (G)
This summer, Kaiwen will be working with Wildbound, an environmental education and advocacy organization in Beijing. The project will be centered around developing a curriculum for engaging local students on issues of the environment and the city. Fitting alongside the rest of Wildbound's work, this curriculum will cover both more local dynamics as well as how cities fit into an understanding of a global environment.
Mimi Wahid, DUSP and Writing, (MIT '21)
Mimi will be interning with GreenRoots in Chelsea, MA this summer to work on projects related to climate and housing resilience. As part of the organization's anti-displacement work, GreenRoots will be implementing a Community Land Trust (CLT) in Chelsea this summer and Mimi will assist with the building of broad-base support for the project as well as the development of operational documents for the CLT by creating outreach materials, research reports, and community events. Mimi will also support the organizations' ongoing Chelsea and East Boston (C-HEAT) study, a collaborative community-based research study with the aim of building community capacity to respond to extreme heat events. Mimi will assist with the writing, planning, and storytelling components of the work. 
Jupneet Singh, Chemistry, (MIT '23)
This summer, Jupneet will be starting Pathways to Promise, a program that will give children who are affected by domestic violence a continued space to express their passions and plan their future. This program is being held in her hometown, a few miles from her high school, so Jupneet hopes to help children in the community she grew up in achieve their goals. Many of the children affected by domestic violence do not believe they can attend a four-year college or pursue a real career. The program will have three components to help children reach their educational or vocational goals: field trips, keynote speakers, and college-bound workshops. Along with the events, mentors will be a constant presence throughout the program. This summer she will create a framework for Pathways to Promise to be implemented year after year. This project is in partnership with the Ventura County Family Justice Center, where Jupneet has been volunteering since the Fall of 2020.
Beatriz Aldereguia, Sloan School of Management, MBA, (G)
This summer, Beatriz will work with the Mayor's Office of Technology and Innovation in San Jose, California, serving as a Chief of Staff for Public Policy for the city's Data Equity project. Data Equity describes San Jose's commitment to drive more equitable outcomes in its services and programs by analyzing big data from city agencies to assess which residents are getting access to them and which are not. Beatriz will lead Data Equity's current priority of building and executing a strategy for community engagement and storytelling with data, as a means to transform findings from the City's data pilots into policies that best serve the needs of the San Jose community. She will bring senior city leaders, community advocates, and business and nonprofit stakeholders together to workshop how programs like public housing and after-school care can better meet the needs of all San Jose residents.
Moctar Fall, DUSP, (MIT '22)
This summer, Moctar will be working with the LivableStreets Alliance in Cambridge, MA, as a community engagement and advocacy intern. Specifically, he will be involved in: co-creating community engagement strategies for Roxbury, MA, and assisting in planning and community outreaching with LivableStreets's Street Ambassador program and supporting coalition. Moctar will also support LivableStreets' coalition and advocacy efforts for their free fare bus communications campaign.
Husain Rizvi, DUSP and Comparative Media Studies, (MIT '22)
This summer, Husain will be running a program called Games For Justice, in partnership with The City School and funded by the Radical Imagination for Racial Justice Grant. The program is for high school students in the Boston area interested in exploring game design and using digital art and storytelling to reflect the social justice issues they are organizing against. Husain will be the coordinator for this, as well as create curriculum, maintain a blog, and help youth finish group game projects along with a staff team.
Mohamed M. Aburawi, MD, Sloan School of Management, MBA, (G)
Mohamed is a physician and health entrepreneur from Libya, currently an MIT MBA Student and fellow at the Legatum Center for Development & Entrepreneurship at MIT. In 2017 Mohamed founded Speetar, an AI-enabled telehealth platform supported by researchers at MIT and Harvard. Piloted in Libya in partnership with the UNDP, Speetar links under-served patients in Africa and the Middle East to a global pool of cultural and language-matched specialists. Speetar represents a disruptive healthcare model, aiming to break down economic, social, and geographic barriers that too often limit the options patients have when seeking quality medical care. Through his PKG fellowship project and in a partnership with the Libyan Ministry of Health, Dr. Aburawi aims to explore sustainable models that can be adapted in post-conflict Libya to scale telemedicine services to cover over 6 million people across the country.
Catalina Monsalve Rodriguez, Computer Science, (MIT '23)
During the summer, Catalina will be doing research with Université Clermont Auvergne in Clermont, France on their simulation of volcanic activity with virtual reality. The project is using Nicaraguan and Peruvian volcanoes as models and aims to get input from local volcanologists to simulate the different activities in their deliverable to better help prepare the locals and other communities in locations of volcanic activity in Latin America. Catalina will be working with the virtual reality component of the project, helping to create the simulation incorporating geodata from the area as well as other qualitative data given by the volcanologist. She will also help in communication and translation with latinamerican partners and the communities in the creation of the simulation.
---
Interested in PKG Fellowships? Visit our Fellowships webpage to learn more about future opportunities, dates and deadlines, and application guidelines!
---
Tags: Fellowships Summer 2021, PKG Fellowships, Summer Fellowships
---