PKG Social Impact Internships: Nabil Khalil ('21)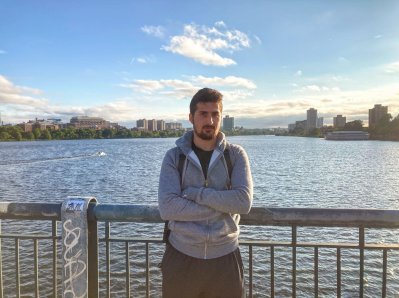 My name is Nabil Khalil and I am a senior double majoring in Mathematics and Theater Arts, while also doing a double minor in Physics and Finance. Yeah, it be like that sometimes. While at MIT, I have had the chance to explore so many things. I did an astrophysics UROP my freshman summer and acted in a play with the MIT Shakespeare Ensemble my sophomore summer. However, I haven't had the chance to intern and work outside MIT's bubble before interning with LEAF. This semester, MIT PKG Public Service Center matched me with LEAF (the Local Enterprise Assistance Fund), a Boston based nonprofit that provides financing, technical assistance, advisory services like business planning and analysis to cooperatives and small businesses that are owned by minorities, women, veterans, and low-income people. Interning at LEAF as a business analyst has been a learning experience that I will always cherish. 
I applied to join LEAF when I read about their goal in focusing on the financial and economical inclusion for underserved communities. Through working with LEAF, I was able to learn about the various issues that exist in the small-business ecosystem and how LEAF is working towards solving them. Financial budgeting, debt restructuring, and finding cash flow leaks are examples of typical problems that LEAF helps small businesses to solve. The COVID-19 pandemic has been a very hard time for everybody in many regards. When it comes to the small-business ecosystem, COVID-19 has been devastating financially for many small businesses and put their survival at risk. It is more urgent than ever to provide any type of help to these businesses in hopes they survive this period of lack of sales and capital access.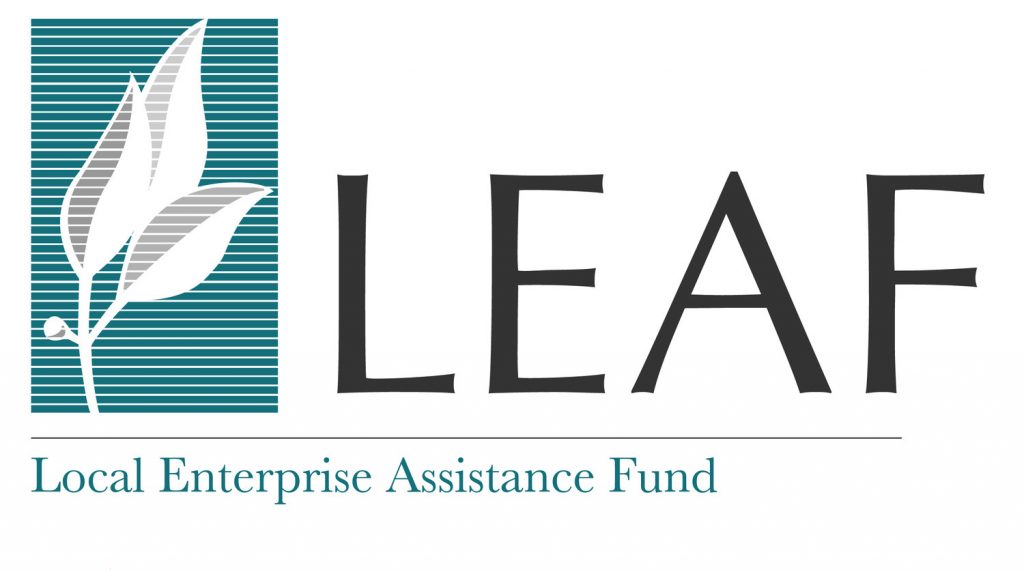 At LEAF, one of my tasks was to reach out to small businesses listed on the Supplier Diversity Office (SDO) directory, as well as businesses that have received loans under the Paycheck Protections Program (PPP). LEAF had been contracted by the Massachusetts Gaming Commission (MGC) in 2020 to identify candidates to supply the gaming establishments in the Commonwealth and to provide technical assistance to those candidates. Being able to secure a contract between a small business and one of the gaming establishments in Massachusetts would provide the small business with a way to keep the business afloat. Fortunately, I was able to connect with a few business owners over Zoom and discuss how their business was going. It was good to know that their businesses were still operating despite having their revenue streams compromised heavily by the pandemic. Lack of sales was a common issue that the business owners shared and there was a shared concern about the future of their businesses giving the decline of sales and the hardship of maintaining the client base. The process of identifying businesses, making sure they are in a good shape to provide the required service, developing a capability statement, and ultimately securing them a contract is still ongoing.
I was very fortunate to work with my supervisor Chris Hunter from LEAF. The weekly meetings we did weren't always just about the boring detail of a financial model that we were working on. We would most of the time discuss ways in which we can improve the ecosystem of small businesses. I was also fortunate to work alongside my fellow senior Allison Pinto. We both shared the same passion for social impact, and working with LEAF provided us with a chance to use what we learned in our finance classes at MIT and apply to solve problems in a business context. Looking forward to the future, social impact will always be in my mind whatever career decision I decide to make. This internship experience was much more rewarding than I had thought and I think everybody should utilize their abilities and skills in doing any social impact related work they get the chance to do because it matters. Extending the hand of help to others who are less fortunate and to others who are in need means a lot. The answer to many problems can sometimes come from improving the state and national policies, but it can also come from the heroic acts of charity which organizations like LEAF does.
---
Interested in a Social Impact Internship? Learn more about how to apply by clicking here!
---
Tags: COVID Relief, Small Business, Social Impact Internships, Social Impact Internships Spring 2021
---