PKG Social Impact Internships: Alexis Huang ('24)
My name is Alexis Huang and I am a rising sophomore from Redwood City, CA, and Hong Kong. This summer, I was a content creator intern with the NYC-based non-profit Almost Fun, where I worked on creating a multitude of math lessons that were then put online onto their website. Educational equity is a subject that I am very passionate about and I am excited to continue my work with Almost Fun in the fall!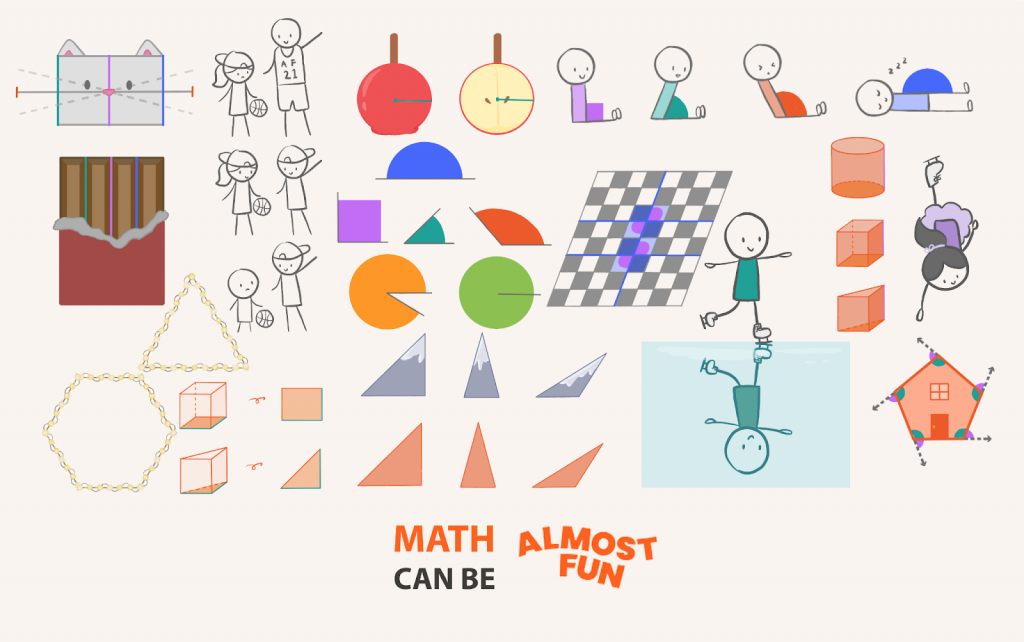 I chose to create a poster to represent my experience with my internship because it literally encompasses a lot of the design work that I did this summer and also represents the key values of the company that I worked for. The non-profit Almost Fun aims to promote culturally-responsive learning in K-12 students, and one of the ways that this goal is reflected in their math lessons is through the use of carefully thought out analogies. The content creation team would spend hours trying to decide what analogy would help the students best understand the concept behind the equation with the hope that the content would then be more meaningful and memorable to students. Sometimes it was frustrating when we struggled to land on a suitable analogy, especially when I had forgotten the majority of what I had learned in geometry class, but creating the illustrations and lessons and seeing it all come together for students to use as learning resources was extremely fulfilling.
---
Interested in a Social Impact Internship? Click here to learn how to apply for an IAP internship!
---
Tags: K-12 Education, Social Impact Internships, Social Impact Internships Summer 2021, Tech for Good
---