PKG Social Impact Internships: Cindy Xie ('24)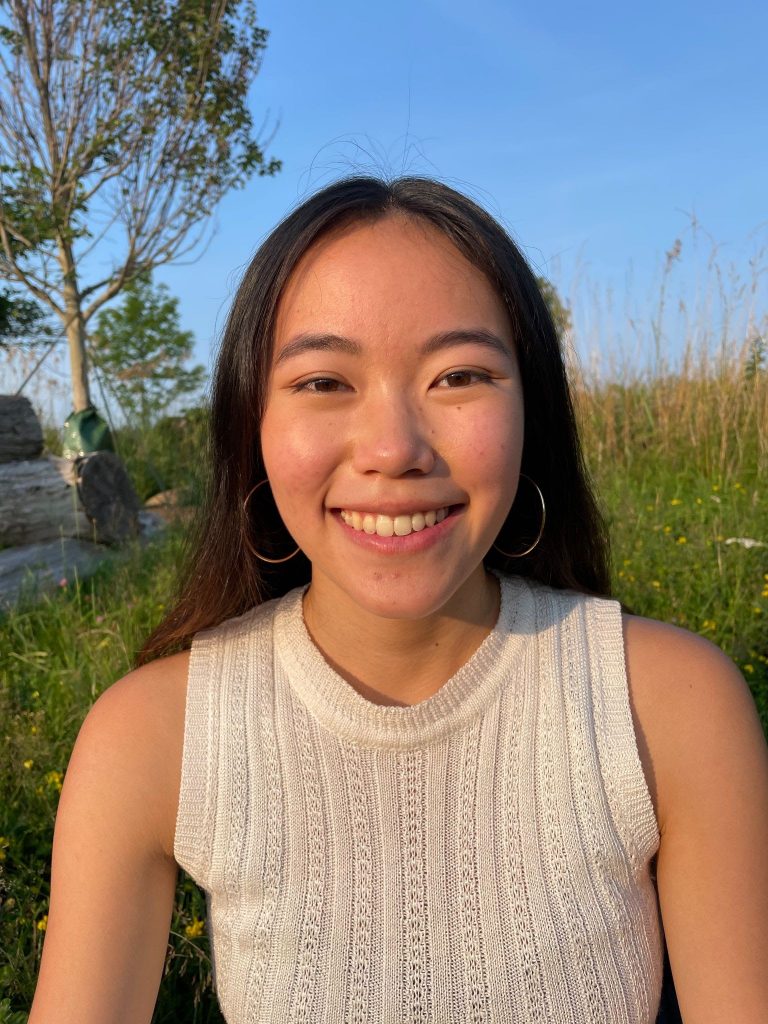 My name is Cindy Xie, and I just finished my first year at MIT studying Urban Planning. This summer, I interned in the Markets Institute at World Wildlife Fund U.S. as a Food Sustainability and Food Justice Policy Intern. Under my supervisor and mentor, Julia, I spent my summer researching federal food & agricultural policies such as the Farm Bill and U.S. Department of Agriculture programs. The following questions guided me during this research: How have these policies historically marginalized producers and consumers from these communities? How, if at all, do they currently address equal opportunity for Black, Indigenous, People of Color (BIPOC) communities? How do they approach environmental sustainability, and when does this intersect with racial equity?
My internship has been eye-opening in many ways. As someone who was born and raised in Los Angeles (a big city) before moving to Cambridge (another big city), I do not have lived experience of farming or of living in a rural area. I knew close to nothing about the agricultural programs that farmers and ranchers must navigate and the daily hurdles they encountered in their line of work. As I researched the various food and agriculture issues faced by African American producers and Native Nations, I tried to immerse myself in these communities. To do this, I consumed policy proposals from legislators, research papers from academics, reports from various organizations, and articles, podcasts, videos, and other content from advocates and folks on the ground. Simultaneously, I learned about environmental sustainability and agricultural practices. My research attempted to balance these priorities and thus gain a broader context.
One part of my internship that I appreciated was the chance to conduct outreach and speak with experts in the field of my research directly. It was inspiring to see how these individuals had dedicated their entire careers to fighting for change on these issues that I would only spend a few months summarizing. There was also some remorse to realize that I had lived my daily experience in a bubble so far from the issues I was researching. From the studies conducted by the Alcorn State University Policy Research Center to the concept of 7Gen thinking championed by a Sicangu Lakota CEO and the work of Indigenous lawyers and community leaders, I was reminded of the multiple perspectives that must be incorporated into every policy conversation. As I learned, issues are rarely as black and white as they seem on the surface, especially in a media and political environment that has grown increasingly polarized towards extremes.
I was also grateful for the opportunity to learn more about the World Wildlife Fund this summer. This was my first time working in conservation, and I have benefited from the exposure. As part of my project, Julia helped connect me to different WWF teams whose work had ties to my research. Being able to have one-on-one conversations with staff members, attend intern panels, and virtually connect with interns from other teams all helped expand my worldview on the range of educational, personal, and professional backgrounds which had led people to their current work.
Race is deeply entrenched in the American experience, a nation that prides itself on multiculturalism and diversity. This diversity is eye-opening, but it is also a responsibility that our policies must reflect. This summer, as I tried to serve as a conduit for the complex topics I was learning about, synthesizing them together into one space for further discussion and research, I have been able to glimpse my potential role in this process. I learned to step outside of my comfort zone and to get quiet and listen.
I am grateful to have been exposed to this work so early on in my own journey, as I start to think about what kind of a world I hope to see in the future and how I see myself fitting into that vision. (A lot of my research dealt not only with historical and current issues, but also with possibilities for our future.) I have been able to contemplate and reflect on the purpose and process behind my work in ways that I don't always stop to consider in the whirlwind of daily activities, and I hope to carry that beyond my summer internship.
---
Interested in a Social Impact Internship? Click here to learn more about our IAP internship opportunities!
---
Tags: Agriculture & Food, Anti-Racism, Racial Justice, Social Impact Internships, Social Impact Internships Summer 2021, Urban & Rural Planning
---