Community Partner Spotlight: Conservation Law Foundation (CLF)
Conservation Law Foundation (CLF) offers social impact internships to undergraduate MIT students who want to work on local climate justice issues. Learn about their work and their partnership with PKG students from Senior Associate Alex Linkow!
Internships for Healthy, Resilient Communities with Conservation Law Foundation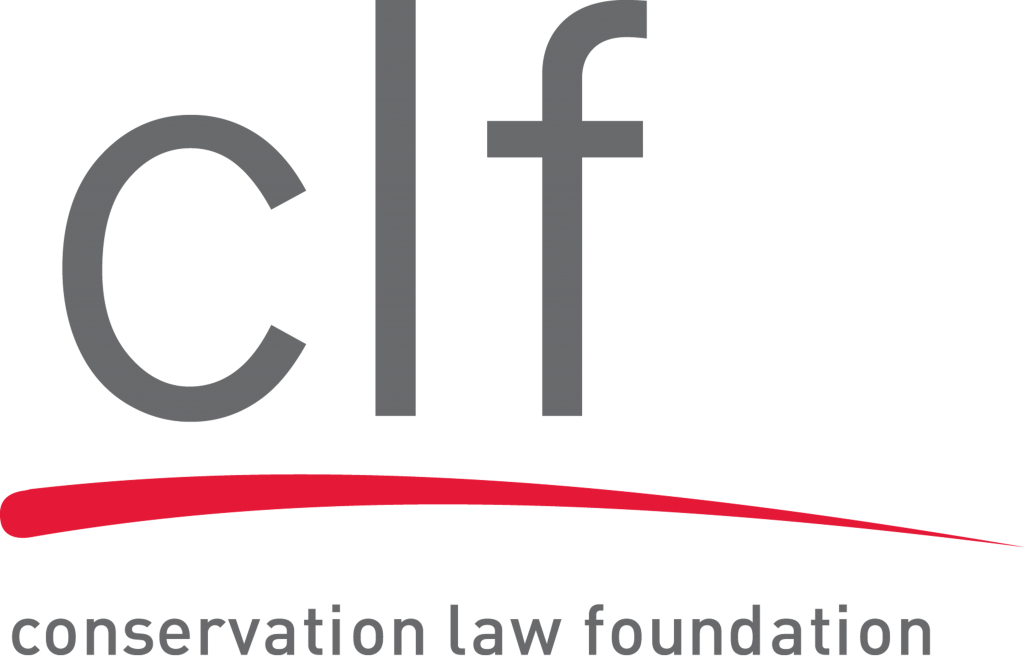 How would you describe the primary role of Conservation Law Foundation (CLF) in the community?
For over 50 years, CLF has tackled New England's toughest environmental challenges. We work across the region to protect the environment for current and future generations, and we use law, science, and the market to advance solutions that build healthy, thriving, and resilient communities for the benefit of all people. We shut down polluters; advocate for policies to tackle climate change, improve public transportation, and protect marine life; link local farms with pro bono legal assistance; invest in healthy, equitable development; and much more.
What are some projects and/or major developments your organization has been working on lately?
Through our impact investment work, CLF partners with Massachusetts Housing Investment Corporation (MHIC), a Boston-based community development financial institution. Together, we created the Healthy Neighborhoods Equity Fund (HNEF) to invest in mixed-income housing in walkable, transit-oriented neighborhoods. And we make loans to health-promoting businesses and nonprofit enterprises through our Healthy Retail and Commerce Fund (HRCF). These investments and loans support the building blocks of healthy, thriving communities – providing safe, stable, and affordable housing; creating jobs and economic opportunity; and providing healthy food to underserved populations.
For example, HNEF invested $2.9 million in Bartlett Station, a mixed-income housing and commercial development in the Boston neighborhood of Nubian Square. Bartlett Station is being built on a vacant 8.6-acre site, formerly an MBTA bus garage, within a short walk to the Nubian MBTA Station. HNEF invested in the first stage of the project, Building B — a five-story building with 28 rental apartments (expected to convert to home ownership in the future), as well as 32 homes separately financed through low-income housing tax credits. In addition, HRCF made a $2 million loan to support the launch of a co-located grocery store, which is scheduled to open in fall 2021 and will provide healthy food for the community with a focus on sourcing from local farms and producers.
All HNEF investments undergo both a rigorous financial underwriting process, led by MHIC, and a robust impact underwriting process, led by CLF. To assess HNEF opportunities for impact, CLF developed HealthScore, an impact scorecard to measure and track how investments in mixed-income housing and commercial developments can improve health; advance housing affordability and stability; support economic opportunity; and minimize carbon footprint while protecting people and property from climate risks.
What are some notable experiences you've had working with MIT students? What are some examples of the work these interns were responsible for?
During winter 2021, Emily Fang, MIT undergraduate class of 2023, joined CLF as a PKG Center intern to support the CLF team in automating its HealthScore impact underwriting tool. Using her coding skills, Emily developed a tool that automated the process of pulling over two dozen health, economic, and transit metrics from 10 different data sources to support the broader HealthScore process. The CLF team then hired Emily through the remainder of the spring 2021 semester to integrate a statistical analysis into the automation tool to assess whether a statistically significant difference exists between local and state metrics. The team can then quickly score indicators based on the statistical results. Emily exceeded the CLF team's expectations in her ability to automate a previously onerous data gathering process, to incorporate a complicated statistical analysis function, to document processes, and to ensure a seamless handoff of the new tool to the CLF team.
Where do you see potential for MIT student involvement in the work you do?
In addition to working with Emily Fang, CLF has also hosted three additional PKG Center interns –  Kayla Tabb '19 was an intern in 2018 and 2019, Ben Bartschi '22  interned in summer 2019, and Sebastián Sandoval Olascoaga, PhD candidate, interned in summer 2021. All have worked on CLF's Healthy Neighborhoods Study, a Participatory Action Research project to better understand the relationship between urban development, neighborhoods, and population health.
In the future, the CLF team looks forward to finding more opportunities to host MIT students as interns to pursue additional opportunities to build data tools, undertake quantitative analysis, research and prepare policy recommendations, write blogs, engage in community action projects, and more!
---
Tags: Climate, Climate Change, Community Partner, Social Impact Internships, Social Impact Internships Summer 2021, Urban & Rural Planning
---