PKG Fellowships: Mallika Pajjuri ('23)
Meet Mallika Pajjuri, a Class of 2023 Member and recipient of the Davis Projects for Peace fellowship. Mallika worked hard to reduce political polarization during her fellowship and engage youth in meaningful conversations. Civic Synergy's organization is a youth-focused initiative to have meaningful discussions and introduce tractable solutions. Learn more about her work here.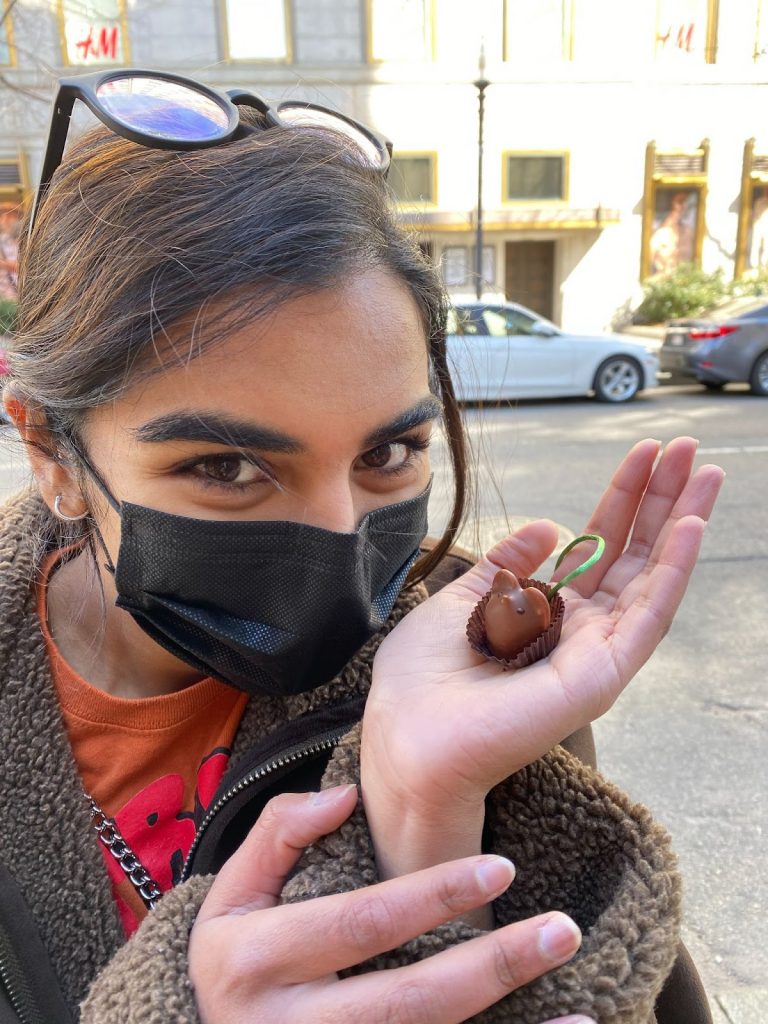 Before launching Civic Synergy, Mallika participated in an IAP program working towards autism awareness as she sought more insight into medicine. In addition, she cared about equity access, leading her to an opportunity to work with a biotech non-profit organization and see them pull innovation forward.
Mallika grew increasingly excited about getting her social innovation ideas funded, leading her to apply to PKG Center opportunities. After receiving the Davis Projects for Peace fellowship, Mallika and her co-founder pioneered a pilot project called Civic Synergy. They partnered with Bridge Alliance and Bridge USA to make this project successful, two organizations dedicated to depolarization, which coincides directly with the mission of Civic Synergy. The results were incredible, influencing them to make the program a year long.
The initiative recruited over 35 students across the nation, tapping into different areas in America to increase visibility and enhance the impact of Civic Synergy. Youth participating in the program engaged in conversation rooms and learned tangible skills to have difficult conversations, including negotiation tactics and consensus-building. Youth leaders in the program became so skilled they even had conversations with members of Congress. Mallika shared that these skills are precious because young people learn to have productive discussions and find common ground. Furthermore, she expresses that these lessons translate beyond politics and affect other realms of life, too. Overall, Mallika's most powerful takeaway from this experience is being more empathetic. Mallika seeks to understand people and lead with empathy when she thinks about her Civic Synergy aspirations.
To send us off and share a bit more about her PKG experience, Mallika shared that: "The PKG Center offers MIT students the opportunity to challenge and cement their values. By participating in a fellowship, I was given the time, support, and resources to discover what I define as meaningful work and how I can best contribute to my community."
---
Interested in pursuing a Davis Projects for Peace Fellowship? The deadline to apply is Monday, January 23rd at Noon. Learn more by clicking here.
---
Tags: Civic Engagement, Davis Projects for Peace, PKG Fellowships, PKG IAP Fellowships 2021, Voting
---