PKG Fellowships: Jupneet Singh ('23)
Meet Jupneet Singh, a member of the Class of 2023 and Summer '21 PKG Fellow who partnered with the Ventura County Family Justice Center. Learn more about her aspirations and successes here.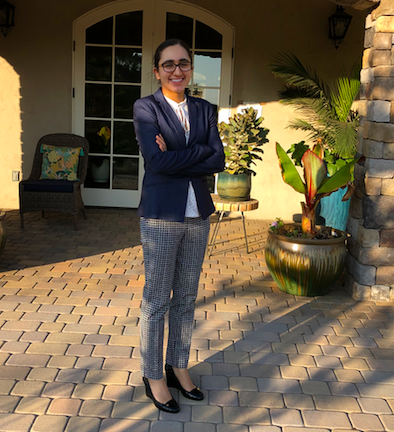 Originally, Jupneet thought she wanted to go into the law field. However, coming to MIT inspired her to connect her STEM skills to health and policy. This summer, Jupneet helped build the Pathways to Promise program from scratch. In collaboration with the Ventura County Family Justice Center, she built a year-round program that aspired to improve the lives of children in Ventura, California by providing a safe space for those impacted by violence and trauma. Pathways has an educational and vocational focus, ranging from activities that provide social support to career-focused support. Jupneet's project had various key accomplishments, including a partnership with a local national park, Channel Islands National Park, and kids science museum kidSTREAM, and a speaker event with a local artist who uses art as a healing tool, Bell Arts Factory. Additionally, Jupneet also invited Ventura County Medical Center Trauma Medical Director, Thomas Duncan, to speak to children in Pathways.
As an aspiring trauma surgeon for the Air Force, this connects to her career goals. Jupneet shares there's a direct correlation between being a public servant and serving in the Air Force, making her a great addition to the PKG Fellows cohort. Over the summer, Jupneet connected with Dr. Duncan and is now looking forward to working on a research project about how family trauma impacts children's health outcomes during IAP. She shared this opportunity came directly from her summer fellowship experience, making her extremely grateful for the PKG Center. Jupneet is also thankful for the Ventura County Family Justice Center. She shared she could have not asked for a better community partner.
During her PKG Fellowship, Jupneet was grateful for the amazing mentorship she received throughout her experience, particularly from PKG Fellowship Director, Alison Hynd. She was happy to share that the PKG staff was incredibly supportive and that this is a great opportunity on campus for students who are service-oriented.
To send us off and share a bit more about her PKG experience, Jupneet shared that:
"The PKG Center has given me the space and resources to carry out initiatives that I am passionate about. There is no other place on campus quite like it, and I am so thankful for all the opportunities and mentors that the PKG Center has! Pathways to Promise was especially important to me because I was working with the community I grew up in – 10 minutes from my high school. I worked with kids all throughout high school as well and it was amazing to work with kids in my hometown after coming to MIT."
---
Tags: Fellowships Summer 2021, Health, Health & Medicine, K-12 Education, PKG Fellowships
---