Social Impact Internships: Susanna Chen ('23)
Susanna Chen '23 completed a PKG Social Impact Internship over IAP '22 at the World Wildlife Fund (WWF). Susanna reflects below, with art and words, on this experience working on the Food Waste Warriors program.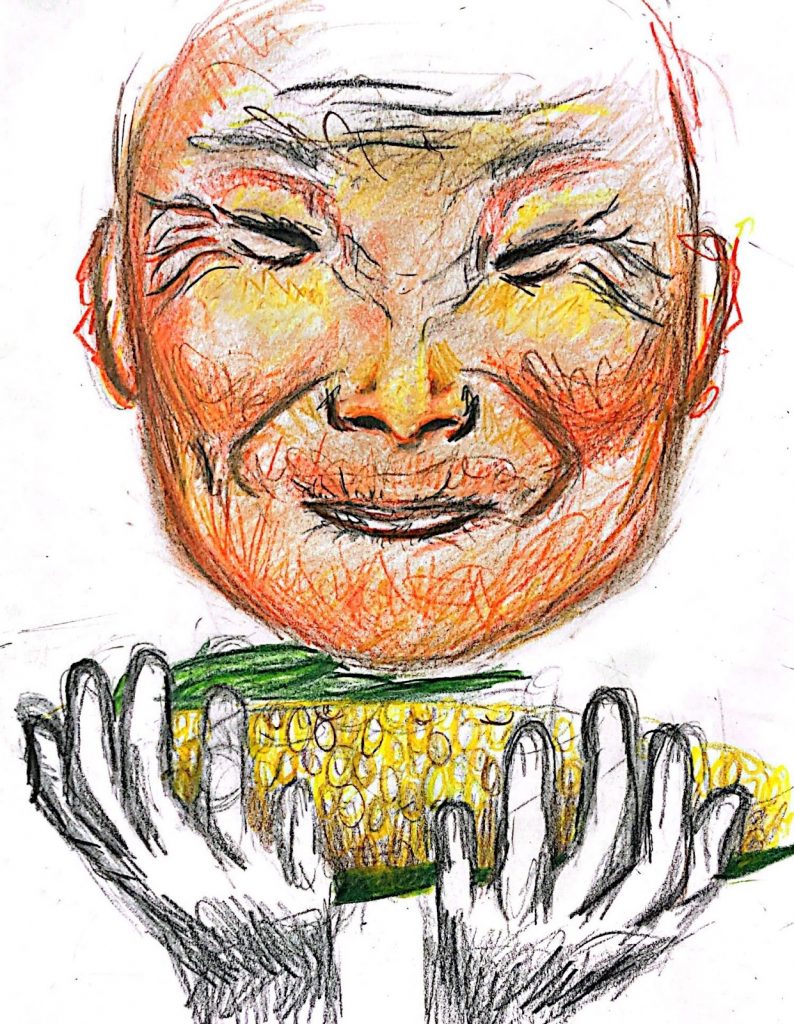 Hello! My name is Susanna (6-2, 2023) and I have a completely healthy affinity for fluffy and chubby cats. I am working with WWF on the Food Waste Warriors program to create a more user friendly dashboard on which schools may keep track of their food waste.
Oftentimes, due to the constructs of our society which values abstraction and commodification, we are not compelled to think critically about our relationship with food. Yes, wasting food is bad. We understand that the rate at which we currently accumulate waste degrades the environment and is therefore bad for humankind which relies on the environment for our survival. This rational argument is often the one people point to when arguing for food conservation. However, there is a distinctly grounding quality of food that often goes overlooked wherein lies the understanding that food is integral to being human.
My relationship with food has been largely defined by my grandmother who instilled in me a sense of appreciation for the labor that has gone into the creation of the food I consume. This drawing therefore is of a person, inspired by my grandmother, holding an ear of corn to represent the human aspect of food based on thousands of years of agricultural development.
---
Interested in social impact work focusing on climate change, health equity, and using tech for social good? There's still time to apply for Social Impact Internships this summer. Many applications deadlines are approaching at the end of March, so be sure to apply now!
---
Tags: Agriculture & Food, Climate, Climate Change, Food Insecurity, Social Impact Internships, Social Impact Internships IAP 2022
---