Social Impact Internships: Sydney Dell ('24)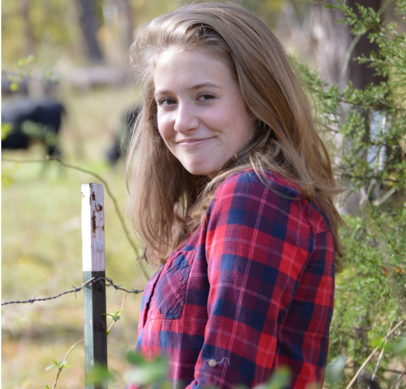 My name is Sydney Dell and I am a rising sophomore at MIT. I'm majoring in course 20, biological engineering, and interned this fall with the Health Plan Administration and Oversight (HPAO) and Health Equity teams in MassHealth. As a part of a larger agency that provides medicaid to residents of Massachusetts, my team oversees the many health plans that serve our community and ensure they follow network adequacy standards that make health care equitable.
When I first applied for a government internship, I expected to sit at my desk 8 hours a week and make spreadsheets without talking to anyone, but my experience has been anything but that. Everyone at MassHealth is passionate about the work they do and I absolutely love it. The atmosphere is collaborative and everyone is focused on helping the MassHealth population and making healthcare equitable. My team did their best to include me in the meetings, ask if I had any questions, share small projects so I knew the context for their work, and much more. It really helped me learn, which is always one of my goals when working at a new place.
Growing up, I wanted to be a bioengineer to help discover treatments for incurable diseases, but my motivation has changed since the pandemic started. I feel the biggest contribution I can make is in the policy sector, especially with the knowledge I have gained as a course 20. I did not have hands-on work writing new policy, but I did work on analyzing feedback on MassHealth's current proposals. I feel like I have accomplished what I wanted to at MassHealth.
Medicaid was implemented to provide healthcare to those that don't meet a certain financial threshold, and thus is an attempt at making our society more equitable. However, that doesn't have the right effect if there are still communities without access to Medicaid providers. Some members of MassHealth may not have the ability to drive an hour to see a specialist, or even 45 minutes to see their primary care provider. Our job is to make sure all plans meet the network adequacy standards, which lay out a detailed set of rules regarding provider accessibility. When it comes to the coronavirus vaccine and booster shot, our team promotes a multitude of efforts, such as partnering with rideshare companies to take people to vaccination sites and mobile sites. In bigger cities, where it is easier to walk or bike everywhere, it is harder to see this transportation gap, but it becomes much more stark as you leave the city and travel to rural areas. MassHealth is continually working towards bridging all inequity gaps in their healthcare programs, and especially those that limit member access to providers.
The Health Equity team has also put out proposals to provide hospitals and health plans with financial incentives to increase accessibility as well. My role in this waiver process has been to analyze stakeholder, hospital, and other feedback on these waivers to help make changes to the next iteration.
If healthcare is inaccessible, then our work as scientists in the lab is wasted and we aren't making the impact we strive for. Science is important, but so is its accessibility and implementation. Without equitable policies in place and organizations such as MassHealth, medicine and health sciences wouldn't be so advanced. However, there is still room for improvement and every year MassHealth reviews and edits their policies to ensure that it is as accessible as possible to the populations it serves. This is why I applied for this internship and why it has been the most rewarding one of my career.
---
Tags: Health, Health & Medicine, Social Impact Internships
---