Social Impact Internships: Rachel Zheng ('24)
My name is Rachel Zheng, a current sophomore at MIT in course 6-14. I am working with The Coding School this IAP, as a data analyst for its two programs – Qubit by Qubit and codeConnects. The Coding School aims to teach and inspire young students in pursuing coding and quantum computing. I've learned a lot from this role.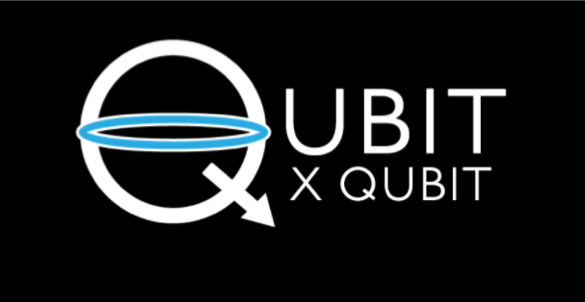 This program works towards educational equity. They provide 1 on 1 education with students in coding and quantum computing, especially in areas underrepresented in STEM. To be completely honest, I did not know until during the internship that Qubit by Qubit was offered at my former high school in rural Mississippi. They seem to have entered my old high school the year RIGHT after I left, and my brother is enrolled in it right now. He has enjoyed the course a lot! I'm so glad to see and realize how much outreach the program has, especially in areas where no one has ever really heard of quantum computing, much less have the opportunity to take a course in it.
An effective way to work toward social change is partnerships with companies and finding people that support your mission. The Coding School has a partnership with IBM, and with IBM's support, they are able to provide really neat resources to their students. I think with support from high schools and companies, social change can be really effective.
Something from my internship that gives me hope is the students' testimonies. I don't directly work with students since I am a data analyst (so I work with the student's data), but I have seen some responses that the students say about the program. I am absolutely touched; they love it so much and are so genuinely thankful. I am inspired by their passion and by their gratefulness, and this gives me a lot of hope in the organization to continue pushing for change and inspiring students to tackle fields they wouldn't be able to in their home schools.
The internship shaped a lot of dimensions for me. As much fun as data analysis was, I realize that my inspiration to work are the students themselves. I always knew I loved mentoring, teaching, and inspiring the next generation, but this organization made me realize just how important that is. I want to continue working in similar organizations and inspire students as these mentors have. Going into the internship, I did not know much about quantum computing. The internship has inspired me to want to take a quantum computing class; I will be on the lookout for one next semester! Overall, I really enjoyed working with the team. Everyone was so nice, so amazing, despite it being virtual. I would definitely work with The Coding School again!!
---
Tags: K-12 Education, Social Impact Internships, Tech, Tech for Good
---