Social Impact Internships: Grace Yan ('25)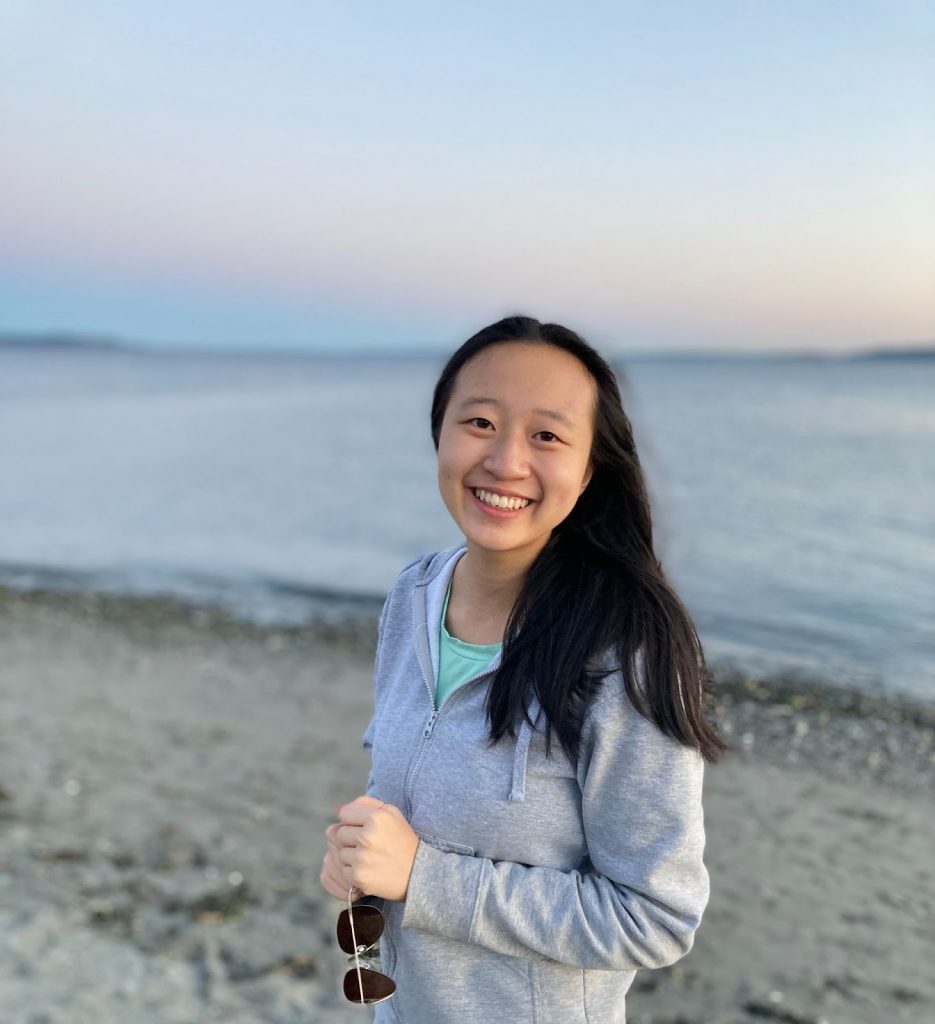 My name is Grace Yan, and I'm a rising sophomore studying electrical engineering and computer science (6-2). I participated in the Active Community Engagement Freshman Pre-Orientation Program (FPOP) several weeks before school started and was introduced to a variety of social issues affecting the local community, ranging from food insecurity to gender inequality. I found myself especially interested in the intersection between income inequality and access to education, and I felt compelled to learn more about this issue in a hands-on manner. Throughout my freshman year, I worked as a volunteer and community engagement associate at Enroot, a local nonprofit organization that seeks to provide support for immigrant youths in the greater Boston area. 
Experience Recap:
As a volunteer and community engagement associate, I was responsible for creating sustainable mentor-mentee relationships and fostering a supportive environment for volunteers. I took on a variety of different responsibilities and was able to develop a strong understanding of the skills needed to succeed in working at a nonprofit. My main projects included (1) gathering testimonials from students, volunteers, and staff members at Enroot to capture the heart and mission of the organization, (2) interviewing prospective volunteers and determining which individuals would be a suitable candidate as a volunteer for Enroot while keeping diversity, equity, and inclusion at the forefront, and (3) preparing recruitment materials to attract a diverse pool of volunteers for the 2022-2023 academic year.
Interactions and Reflection:
I feel incredibly lucky to have been surrounded by a supportive and passionate team that encouraged me in all my endeavors. My interactions with the students, volunteers, and staff have been insightful and touching, and I will always cherish the memories that I have made with them.
Enroot Students: I interacted closely with the high school students participating in the Cambridge Rindge & Latin School and Somerville High School mentoring programs. Within my first month of working at Enroot, I went onsite to Somerville and directly engaged in the activities and discussions at Enroot's weekly mentorship sessions. The focus for that evening was career planning and self-reflection, and I spoke with several students about their aspirations and the challenges they were facing. By the end of the night, I had heard about their grand ambitions of becoming healthcare professionals, sports journalists, and math teachers. I had also heard the challenges they were facing– learning the content in all their classes while simultaneously learning English; balancing their homework with taking care of their younger siblings. Hearing their stories was incredibly touching and reinforced my motivations for working at Enroot: I was surrounded by fifty students with so many hopes and dreams who had to take on more responsibilities than many of their peers. Many of these students were the first in their families to apply for college, and many of them did not have a strong network of support at home. Enroot strives to give these students the mentorship and resources to help them achieve their ambitions, and I knew that this was a cause that I wanted to dedicate my time towards.
Enroot Volunteers and Mentors: I found a great source of inspiration and hope from the volunteer and mentor community at Enroot. These individuals all come from unique backgrounds, but they are all dedicated and passionate about leveling the playing field in education. I had the opportunity to speak one-on-one with many of them, and I was mesmerized by their efforts to go above and beyond to help the students. These mentors have not only been helpful in tutoring students in a variety of subjects and providing guidance for college and internship applications, but they have also formed a special and heartwarming relationship with their mentees. Especially for immigrant youths, high school can be a difficult and confusing time. The high schoolers participating in Enroot's programs are adapting both to young adulthood and also to a new country and culture. Many mentors go out of their way to be a confidant for these students, and they make plans to meet each other for meals and see each other on holidays. The volunteers also often use their personal networks to provide their mentees with career and internship opportunities. Each mentor-mentee relationship is unique, but in all of Enroot's pairings, the volunteers strive to support the students to the best of their abilities. In all my conversations with Enroot's volunteers, I found myself encouraged and uplifted by their dedication to minimize educational inequities for immigrant youths.
Staff Members: Last but certainly not least, the Enroot staff created an amazing environment to work in. I am especially grateful towards my direct supervisor, Vania Loredo, who took the time to teach me all about the organization and provided thoughtful feedback on all my deliverables. She is an incredible mentor whose directness, creativity, and compassion I seek to emulate.
In my time with Enroot, I was able to learn from a wide array of people and was able to develop a strong foundation of skills necessary for the nonprofit sector. I will always cherish and value my experiences at this organization, and I would be more than happy to speak in more detail about the softwares I used, projects I worked on, and conversations I had. Feel free to reach out with any questions!
---
Tags: K-12 Education, Social Impact Internships
---