PKG IAP Fellows: IAP 2022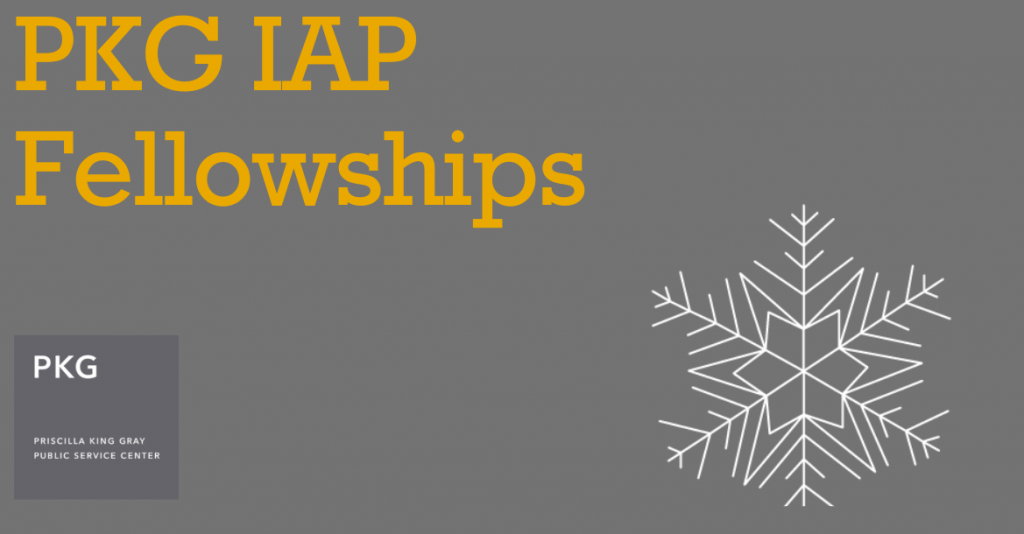 We are pleased to announce and congratulate our IAP 2022 PKG Fellows! Read about their work below and keep an eye out on the PKG blog for updates about their projects.
---
Dylan Cohen (Masters, Department of Urban Studies and Planning)
Over January 2022's IAP, I will work with Vancity Community Foundation on a project related to mapping and development of affordable housing land supply in the Metro Vancouver area. The Foundation is deeply embedded in the region's affordability with its ties to a large local credit union and explicit values around equity and working with those experiencing homelessness and other forms of housing insecurity. Through IAP, I will work to augment VCF's work and expand their reach in affordability and affordable housing supply in the region.
Alana Chandler (Undergraduate, Department of Materials Science and Engineering)
​​Tlaim: The Patchwork Cookbook will feature recipes, writing and art from a diverse Jewish population. The mission of this community cookbook is to use recipes and personal narrative as a medium to both celebrate the racial and ethnic diversity within the Jewish community and shed light on the marginalization Jews of colors can experience. Crucial to the project is getting as many submissions as possible! This fellowship will focus on publicity of the project in hopes of garnering a wide range of tasty submissions. To submit or learn more about the project, visit globaljews.org/projects/tlaim.
Evan Kowal (Undergraduate, Biology)
Evan will be running Y.O.S.E. or Youth Outdoor Science Education over IAP while partnering with Higher Ground, a center for low-income kids in Anaheim. Over two full day trips, Evan will be taking low-income elementary school students into some of California's most beautiful nature areas. He will use nature as my classroom and teach them outdoor science and aim to ignite their passion for the natural world and biology.
Ila Kumar (Masters, Media Arts and Sciences)
I am working with Transitional Remedies Solutions, a Boston-based organization focused on helping people coming out of transitional situations, to explore how technology might be able to support people in the process of healing from trauma. I plan to employ a trauma-informed, collaborative design process, co-leading the work with the TRS team and centering the experiences and perspectives of individuals who have lived experience with trauma. More tactically, I would like to conduct two phases of focus group workshops. The first will be to understand the challenges people currently face in the process of healing from trauma, particularly in local Boston communities. The second will be to co-imagine how technology could address these challenges. After completion, if a promising idea is identified, I hope to pursue further funding to iterate on and implement the idea.
Melissa Teng (Masters, Department of Urban Studies and Planning)
​​Stories help us articulate who we are and who we want to be. Our project, "See you in the future," is set in Mass. and Cass, sometimes called Recovery Road or pejoratively Methadone Mile. We hope to imagine how public and participatory art can invite us into a more honest story of Mass./Cass, one that works against a single story of homelessness and crisis and one that respects the multitude of complex journeys, relationships, and hopes that are shared daily among its community of visitors and care workers. We are a team of artist, recovery service providers, and peer-recovery specialists with lived experience of addiction in Mass/Cass, and our community partner is the Engagement Center, a day center moving into a brick-and-mortar building.
Jessica Quaye Project Title (Masters, Electrical Engineering and Computer Science)
MIT International Science and Technology Initiatives (MISTI) Global Teaching Labs gives MIT students the opportunity to learn through teaching by sharing MIT's unique approach to education with partner high schools around the world. After a successful inaugural program at Wesley Girls' High School (Cape Coast, Ghana) in January 2020, MIT-Africa is expanding its MISTI GTL program in Ghana. Our goal for the PKG fellowship is to secure partnerships with at least five Ghanaian high schools and begin working towards programming for January 2023.
Lily Xie (Masters, Department of Urban Studies and Planning)
Lily will be working with the Chinatown Community Land Trust (www.chinatownclt.org) over IAP to create an animated short film about the land trust. Using paper cutout animation, this 2-3 minute bilingual film will share CCLT's vision around community control, decision-making, and stewardship in Boston Chinatown. The film will be shared with Chinatown residents and CCLT's communities at the end of IAP.
Hye Yeon Oh (Masters, Integrated Design & Management)
Pressure injuries affect 2.5 million people in the US and their qualities of life every year. The problem is especially prevalent among wheelchair users whose lifestyles involve sitting for a prolonged amount of time. This project will be a collaboration with a local senior home to design a solution that will prevent pressure injuries for this community.
Tomas Guarna (Masters, Comparative Media Studies/Writing)
​​Tomas will be working with the Planet of Citizen Laboratories to support their work kickstarting citizen labs throughout Spain and the rest of Europe. I will also be researching how new technologies like machine learning are used to facilitate collaboration between the city government and citizens in Madrid.
Surbhi Agrawal (Masters, Department of Urban Studies and Planning)
Living Data Hubs (LDH) is a community-developed and owned internet hot-spot and data-collection tool providing internet services and digital literacy skills to marginalized residents of Kibera, an informal settlement in Nairobi, Kenya. A partnership between community-based organizations, Kounkuey Design Initiative (a non-profit organization in Kenya), Tunapanda (a low-cost community wireless network in Kenya) and the Massachusetts Institute of Technology, LDH established a community-based internet network—the Kibera Public Space Internet Network (KPSPIN). Through wireless access points, LDH provides internet access to residents, empowering them through equitable access to digital services and ownership over data about their neighborhoods and communities. With the support of the PKG fellowship, I will be travelling to Nairobi during IAP to work with the community partners for development of the toolkit, working with the community, helping with network issues on site and for developing business and knowledge partnerships with local stakeholders.
Cierra Danielle Martin (Masters, Management and Engineering)
Over IAP, I will be working with Vital Village, a network of community organizations and residents under the Boston Medical Center dedicated to achieving community, child, and family well-being through collective community action. During IAP, I will be supporting a new research project focused on advancing community-powered food systems through harnessing community leadership. I will work to design and conduct a co-design session with their cohort of community fellows to map the root causes of food insecurity and the many interconnections. I will also interview these fellows and other Vital Village stakeholders (internally and externally) to better understand interventions they have employed within their own communities that have resulted in greater food security. This co-designed map and the insights gleaned from interviews will lay the foundation and contribute to mapping the current challenges and opportunities, so future fellow work can be focused on co-designing and generating solutions to the areas where most pressing work needs to be done.
Ria Sonecha (Masters, Electrical Engineering and Computer Science)
Globally, there are approximately 43 million people living with blindness. For many of these people getting access to dynamic and graphic information from user-input devices is almost impossible. In an effort to make such data more accessible some groups have developed tactile tablets with pins that can be raised and lowered to convey graphical information without visual feedback. However, many of these devices are very expensive and low-resolution, making them impractical for wide-spread use. Over IAP I will be working with my community partner Kyle Keane, to build a lower-cost version of such a device. This new tablet is designed to be cheaper, easier to produce, and have higher resolution than currently available alternatives. Such a tablet would make tactile graphical information significantly more accessible to the blind community both in the US and abroad. Making such information more easily reachable could have huge implications for education and literacy for people with blindness, an area that has been overlooked for too long.
Ambar Reyes (Masters, Comparative Media Studies)
NYC Food Delivery Movement is a grassroots organization that is protecting and helping delivery workers. This group has become the first responder to the crises for delivery workers on the streets of New York. Through my PKG fellowship, I will design their website to effectively document and communicate the organization's values, successes and needs to: (1) To raise awareness of the movement, (2) provide a platform to connect with them, (3) attract possible donors and volunteers and (4) keep informed the public at large of events and news about the movement.
Deni Lopez (PhD, Department of Urban Studies and Planning)
Doña Laura Leyva, my main community partner, is an indigenous domestic worker that lost her home during the 2017 Mexican earthquakes and her husband to COVID-19. Adding to growing financial hardship, the reconstruction of her house was halted by her husband's passing, making her subject to the ripple effects of disasters risk. Our objective is two-fold. Firstly, we will complete the aforementioned reconstruction by building a storefront and community space alongside local designers and construction workers. Secondly, we will use such a process to conduct grounded research on lived experiences to develop more contextualized quantitative indicators for cumulative disaster impact in underserved communities.
---
Interested in PKG Fellowships? Visit our Fellowships webpage to learn more about future opportunities, upcoming dates and deadlines, and application guidelines!
---
Tags: IAP Fellowships, IAP Fellowships 2022, PKG Fellowships
---