PKG Service Spotlight: IDEAS Alum combats inequality with data
Food deserts, internet access, life expectancy, and single-parent homes.
These are four random topics to most people, but to Jeremy Ney (MBA '20), these are just the starting points for life-changing research and information.
From his experience working in the Federal Reserve Bank in New York in the wake of the 2008 financial crisis, Ney realized that inequality was about more than just income, using the public datasets available to him.
To combat inequality in America, IDEAS 2020 finalist Jeremy Ney created a data portal to shed light on inequality topics that tend to be left in the dark using data visualization and data science.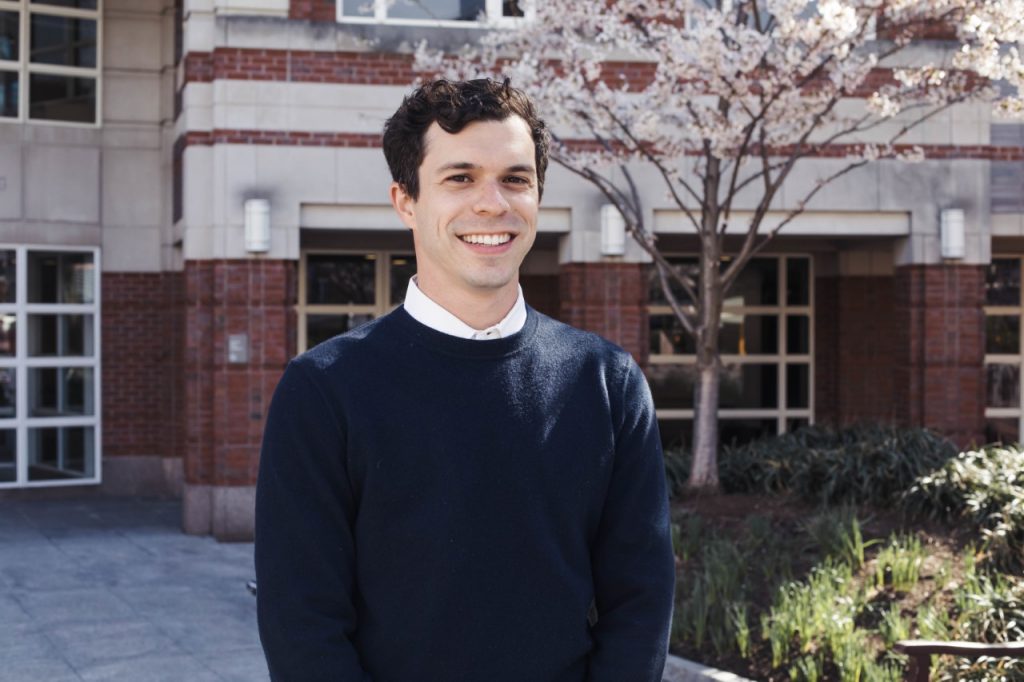 American Inequality is a way to bring all the data on inequality that Ney has collected in a digestible way that allows policymakers, politicians, academics, and the general public to learn more about the inequalities in America.
"The central thesis of American Inequality is that inequality is interwoven," said Ney. "It's interwoven with things like health care, gender, race, location, housing, education, and so much more. We're also trying to show how those interconnections are brought forward and impact things like life and death." added Ney.
Inequality in the United States became an increasing reality as Ney completed his Master of Business Administration at the MIT Sloan School of Management and his Master of Policy Administration at the Harvard Kennedy School during the pandemic.
"The global pandemic very much brought to light many of these inequalities," said Ney.
From the challenges of living in communities with limited internet access during the pandemic to the eviction crisis that erupted as a result of people not being able to work during the lockdown; Ney felt a push to put make data concerning these issues accessible to the public and stakeholders. Data influences policy, and policy can change the world.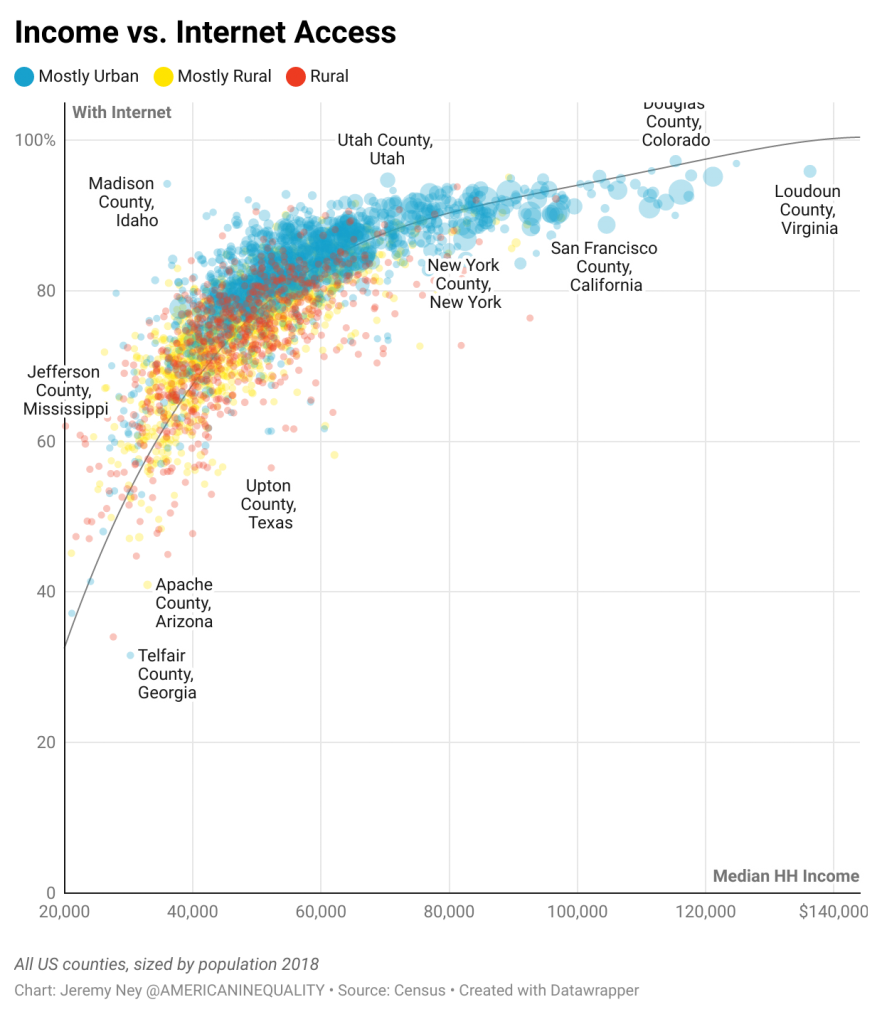 In 2020, with the help of connections developed through his Master's programs at MIT and Harvard, like Ben Shields, senior lecturer in Managerial Communication at MIT, and Hong Qu, adjunct lecturer in public policy at the Harvard Kennedy School, Ney began American Inequality as a newsletter featuring resources to different data portals, as well as data visualizations of the various inequality topics on which his team would focus.
Then in 2022, after receiving positive feedback among political and academic stakeholders across the U.S., he expanded American Inequality to make it more of an open-source data portal so that stakeholders from all backgrounds could retain the information and apply it to their communities.
Since the transition, Ney has seen policymakers from Oregon reach out about data concerning internet access locally, which influenced their decision to add more Wi-Fi hotspots throughout different parts of Oregon. He's also assisted a legal nonprofit with abortion data to evaluate the disproportionate affects for women in Texas of the overturning of the Roe vs. Wade Supreme Court ruling.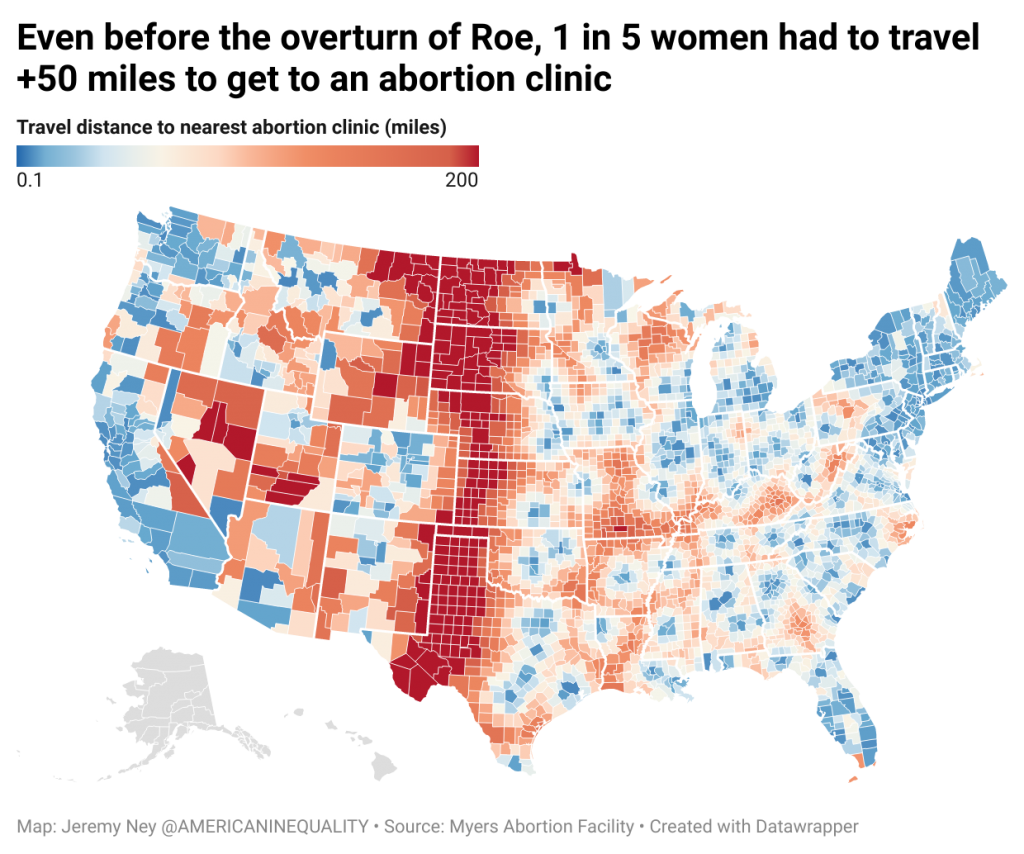 Ney hopes to continue making data accessible to stakeholders. His goal is to shed light on U.S. inequality topics that are often overlooked, and to turn the tide to help those most in need.
---
Learn more about the IDEAS Social Innovation Challenge here!
---
Tags: IDEAS, IDEAS Alumni Profiles, MIT, MIT Sloan School of Management, PKG, PKG Alumni, PKG Center for Public Service
---