Social Impact Internships: Joann Shi ('25)
Hi! I'm Joann Shi ('25), a rising sophomore double majoring in Mathematics with Computer Science and Finance. This past summer, I was a jobs and fund intern at Homeboy Industries, a nonprofit based in Los Angeles that provides support to previously gang-related and incarcerated people and to give them a second chance in society. My role as an intern was to create a series of statistics and economic markers for crime, recidivism, and successful rehabilitation for those released from the prison system.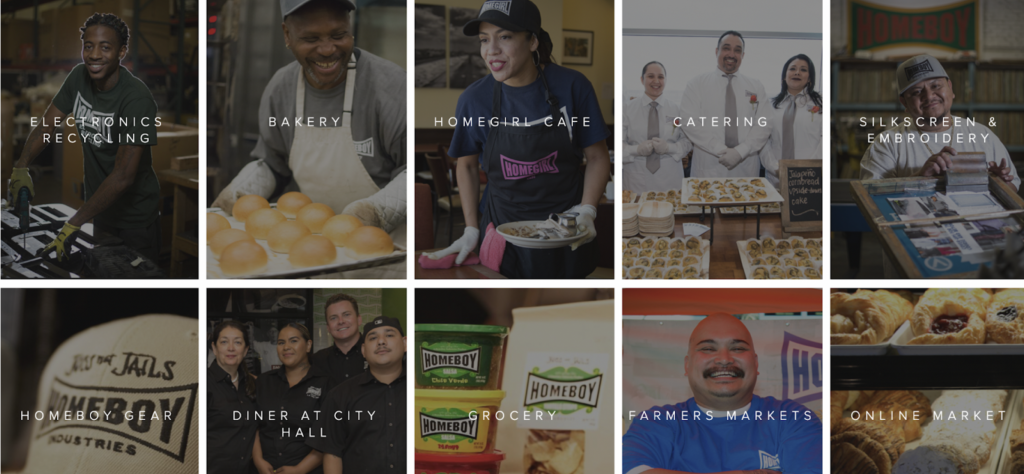 Before I joined Homeboy Industries, I had never directly interacted with someone who was incarcerated or gang-related, and coming from a safer community, I had only heard stories from distant relations. After receiving a run-down of the company's goal and starting to work on my tasks, I gained a more sophisticated sense of addressing mass incarceration, educational equity, and hunger that was occurring not only just in Los Angeles, but all over the world. Homeboy's goal was truly inspiring to me, especially since it's helping a cause that normally isn't spoken of in society due to the negative implications that come with the terms "gang", "prison", and "incarceration". However, that doesn't imply that the situation will disappear on its own. In fact, as part of my tasks, I researched that at least 1.4 million people in the U.S. are gang-involved and 1 in 36 U.S. adults have been incarcerated. That is why organizations such as Homeboy are so essential to these people in order to give an opportunity to live a different life than before.
My advisor would often set up coffee chats with members of the program, and one of them really struck me the most. Anthony was a former gang member, who was in one from a young age due to lack of parental care. He talked about the violence he experienced, how people like him would be arrested on the streets for no particularly reason, how gangs had their territories and so if an outsider entered they would be beaten, and how strict rules that existed were punishing. It was when Homeboy reached out to him that made him be able to push that past life aside and start anew. He underwent the 18-month healing program that allowed him to experience social enterprises, specially created for members to train and gain the necessities to be an employer or business leader. Now, he's about to attend UC Berkeley and achieve his goal of becoming a law student.
There's another aspect of Homeboy that I admire so much: the friendly community. With all the different services the company provides, each and every person who comes into the program is able to find something to enhance their life, whether it's tattoo removal, receiving mental health support, or getting education. The people at the company make it all possible by creating such a loving and engaging community with morning get togethers and small check-ins. Everyone is incredibly understanding and have no inclination to judge a person based on their past and rather allow them to heal on their own pace. As Anthony said, "The doors at Homeboy are always open for you".
My time at Homeboy Industries has been incredible, as I experienced my first job and first startup with a group that will be memorable. It had the flexibility while maintaining a structural organization, and I loved how my advisor was so supportive and connected me with several of his friends in order for me to discover what career path I wanted to take. No matter what I decide on, in the end, I hope to support a cause to help the unspoken people of our community.
---
---
Tags: Social Impact Internships, Social Impact Internships Summer 2022, Tech for Good
---