Social Impact Internships: Kelly Xu ('24)
I'm Kelly Xu, a rising junior majoring in course 6-3. Over the summer, I've been  working as a biomedical scientist intern at Reboot Rx. Reboot Rx is the tech nonprofit startup dedicated to rapidly developing affordable cancer treatments by repurposing non-cancer generic drugs using AI technology.  
A central societal issue that motivates the work I do at Reboot Rx is affordable healthcare. In the U.S., rising healthcare costs are a major problem. Currently, the cost for developing drugs is very high, and consequently patented drugs are increasingly expensive. It's estimated that the expected cost to develop a new drug is $1 billion. Pharmaceutical companies aren't financially incentivized to explore new uses for generic drugs as an alternative to traditional drug development because generics lack patent protection. Reboot Rx is determined to initiate change in the drug development industry that leads to affordable solutions for cancer patients by repurposing generic drugs. My work is a small part of the whole process, and I contribute by investigating specific drugs, validating AI predicted data, and developing a  streamlined database.  
During my internship experience, I've grown as a team member. Due to COVID, this was my first significant college experience working on a team. A major connection that I can draw between my internship experience and other aspects of my life is that I really solidified my ability to present and share work. This is a skill that will help me succeed in my future academic and professional endeavors.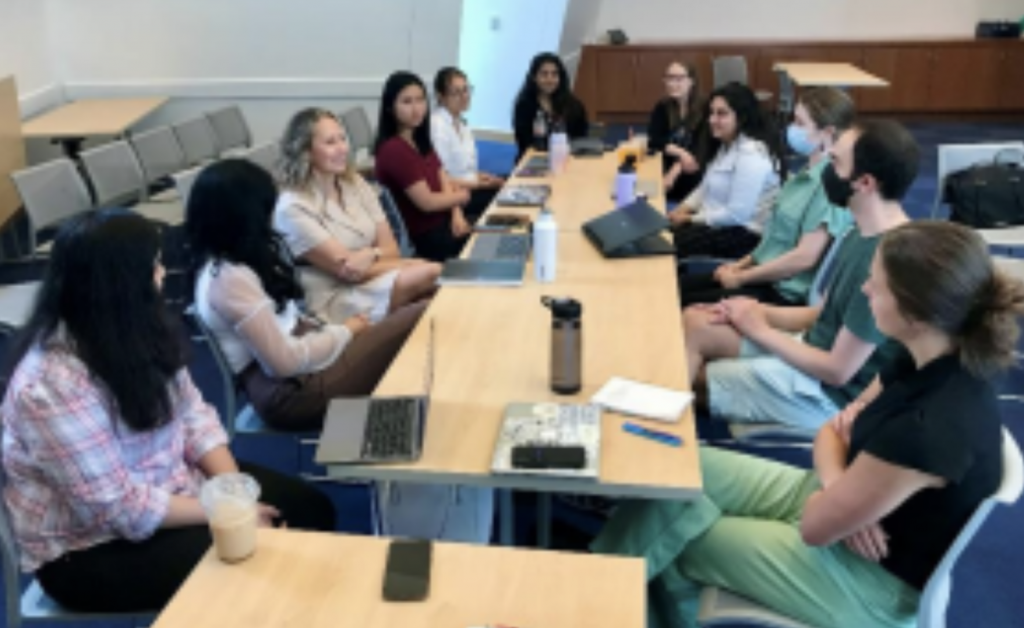 I've included a picture of the weekly company-wide stand-ups where everyone shares their progress and challenges over the past week and their plans for the upcoming week. Through stand-ups, I've learned how to concisely summarize my work, communicate any challenges, ask for help on projects, and share my work in a meaningful way. Personally, it was a great way to build confidence in speaking in front of a group. Through meetings like these, I've improved on incorporating feedback into my work. With weekly check-ins, I was able to  show progress and get feedback from my peers and supervisors, which I would incorporate and  present updated progress in the following meeting.  
Working at a collaborative, welcoming work environment has taught me how to positively impact those directly around me. I've learned how to communicate more effectively  and be a better leader through example. I've really enjoyed my time at Reboot Rx and felt like the work I've done has made an impact.
---
---
Tags: Health, Health & Medicine, Social Impact Internships, Social Impact Internships Summer 2022
---