PKG Alumni named in Forbes 30 Under 30 List
For 2023, Forbes collected trailblazers from all-around North America to represent 20 fields, from sports to venture capital. You can check out the Forbes' full 30 Under 30 lists here. Amongst this year's cohort are 28 MIT alumni, largely highlighted for their innovative and impactful work in their respective fields. You can read more about all 28 MIT alumni on the list here. Five of said alumni had participated in PKG programs while attending MIT, of which are listed below (in alphabetical order):
Andrew "Drew" Bent '18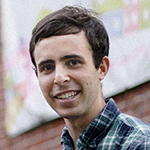 Category: Education
In March 2020, Mariah Olson and Drew Bent began working with Khan Academy founder Sal Khan and Coda cofounder Shishir Mehrotra to build Schoolhouse.world, based in California. The free, peer-to-peer tutoring web app started as a pilot with one school district and today hosts nearly 4,000 trained and certified tutors who help more than 27,000 learners from 150 countries.
Kezi Cheng '15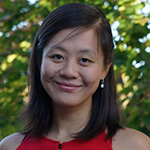 Category: Manufacturing & Industry
Kezi Cheng, an immigrant from Xi'an, China, with a Ph.D. from Harvard, cofounded Flo Materials to commercialize a new class of recyclable polymers to enable sustainable plastics manufacturing. The company (which has raised $1.5 million) is working to scale its materials for use by eyewear frame manufacturers in the U.S. and Europe.
Allison Koenecke '14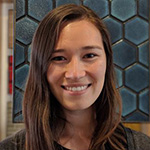 Category: Science
Koenecke's work is aimed at correcting bias underlying algorithms. She is an expert on racial disparities in speech recognition systems, showing they yield poorer results for Black users. And her work investigating online ad targeting for California's Supplemental Nutrition Assistance Program showed that the ads were less likely to encourage Spanish speakers to enroll.
Victoria Li '15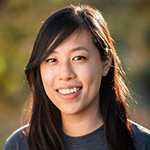 Category: Finance
The MIT grad worked as a software engineer at a few startups before cofounding Heard in 2019 to help therapists manage their back-office finances. As therapists increasingly get their income from multiple sources including employers and mental health platforms like Modern Health, their accounting has gotten more complicated. Heard aims to streamline their accounting and business needs. It has thousands of therapists as customers and charges prices starting at about $2,000 a year for sole proprietors.
Jasper Lienhard '15, PhD '22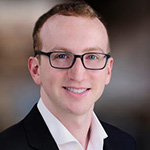 Category: Manufacturing & Industry
Jasper Lienhard, who has a Ph.D. in materials science and engineering from MIT, is cofounder of Foundation Alloy. The Cambridge, Massachusetts-based company is commercializing a new class of metal materials that Lienhard says can be "fabricated with less time, less energy, and better outcomes than legacy materials." The company has raised $10 million from Material Impact, MIT's venture firm The Engine, and Safar Partners.
---
Tags: PKG Alumni
---