PKG Fellowship and IDEAS Alum, Amrita Saigal '10 was featured on Shark Tank!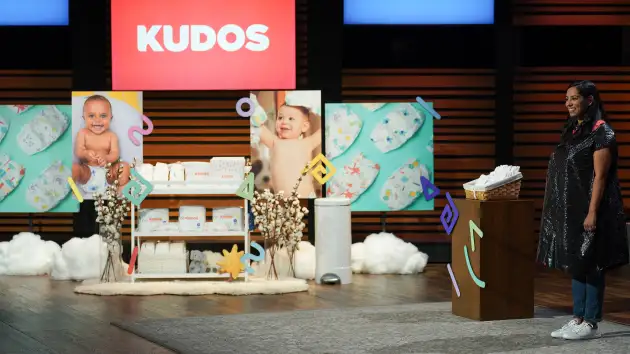 In 2012, Amrita Saigal quit her dream job.
After working as a Procter & Gamble engineer for two years, the MIT and Harvard University graduate didn't understand why the company was making sanitary napkins and diapers with harsh chemicals.
So she quit her job and moved to India, where she built a company called Saathi around a sanitary napkin made from banana peel fibers, which she'd invented at MIT. After six years, she moved back to the U.S. suspecting she could create a better diaper, too.
In 2021, she launched Los Angeles-based Kudos, which makes disposable diapers from cotton and other sustainable materials — and on Friday's episode of ABC's "Shark Tank," she scored a $250,000 investment in Kudos from Mark Cuban and guest Shark Gwyneth Paltrow.
Both Cuban and Paltrow said they were interested in the product's sustainability, its chemical-free nature and, perhaps most notably, its sales. Kudos brought in $850,000 in revenue in its first full year of business, Saigal said on the show.
The investors also liked Saigal's entrepreneurial track record, and her risk-taking willingness to sacrifice job security for chasing an idea.
"I saw firsthand just how much plastic we were putting into sanitary napkins and diapers," Saigal explained. "I decided to quit my stable job and move to India to start my first company."
Before appearing on the show, Kudos had raised $3.3 million at a $12.5 million valuation. Saigal used that figure to ask the Sharks for $250,000, in exchange for 5% of the company.
---
Tags: IDEAS Alumni Profiles, PKG Alumni
---