Social Impact Internships: Ejiro Omoruyi ('23)
Hey! My name is Ejiro Omoruyi and I'm a rising senior majoring in Chemistry and Biology (Course 5-7). This past summer I had the pleasure of working with the Florida Institute for Health Innovation (FIHI) as an Environmental Health Research Analyst intern. FIHI is a nonprofit public health institute and as an intern, I primarily worked on projects seeking to understand the populations most at risk due to environmental hazards and climate change within Florida, and how to address this problem.
As a working-class black man, reflecting on the intersections between both my own experiences and the lived experiences of others has been integral to my personal development. It has enabled me to develop a critical, empathetic consciousness around addressing the systemic problems that low-income communities face. Working with FIHI provided me with an excellent opportunity to not only learn about environmental justice and environmental racism, but also provided me with a chance to play a role in addressing the issue through advocacy and raising awareness.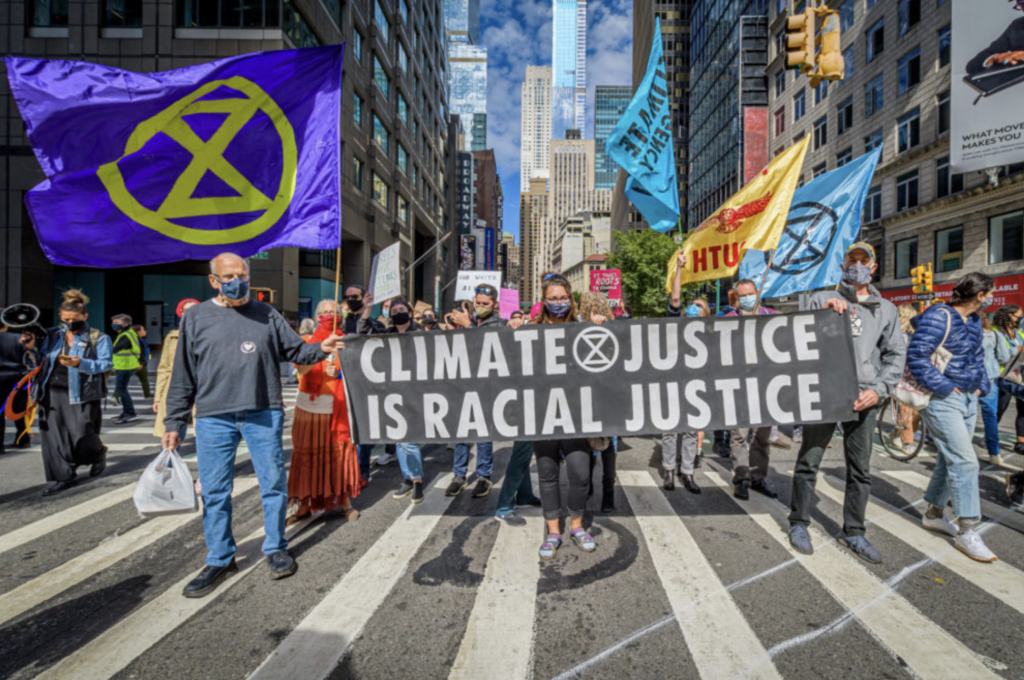 Overall, my experience as an intern this past summer was great large in part due to being able to influence the direction and approach that was taken on our projects. In doing so, I was able to work on topics that resonated with me and my personal goals. One of the major projects I worked on involved taking a detailed look at the Piney Point leak which occurred in March of 2021 in Manatee County, Florida. After learning more about the incident that saw over 200 million gallons of waste dumped into Tampa Bay, I got the opportunity to design both a case report and a policy brief. These projects aimed to evaluate the environmental and ecological risks associated with the leak as well as the populations that were most impacted by it; furthermore, the projects sought to impose tighter regulations on mining companies within the state so that similar situations could be prevented in the future. Given my interest in addressing such topics, I had a great time working on these projects and being directly involved in the process of trying to enact change.
Over the course of my internship, I've learned a lot about environmental justice and environmental racism through the different projects I've worked on. Unfortunately, in many scenarios where these incidents are observed (like the Piney Point leak), the companies involved typically get off with a slap on the wrist even though they endanger multiple communities with their negligence. However, the projects that I got to work on as an intern have made me hopeful for the future. From providing resources to local residents so that they are better equipped to handle a variety of environmental hazards, to raising awareness about our cause so that more regulations can hopefully be imposed on companies responsible, it has truly felt like our work has and will continue to make an impact. The ultimate goal of environmental justice is to provide everyone with equal protection from environmental hazards and meaningful involvement in the decision-making process of creating a healthy environment to live in. Though the journey towards this goal will not be easy, as climate change becomes more important and more people join the cause, I'm sure we can gradually progress towards it.
---
Tags: Climate, Social Impact Internships, Social Impact Internships Summer 2022
---