PKG IAP '23 Fellowship: Ahmad Zakka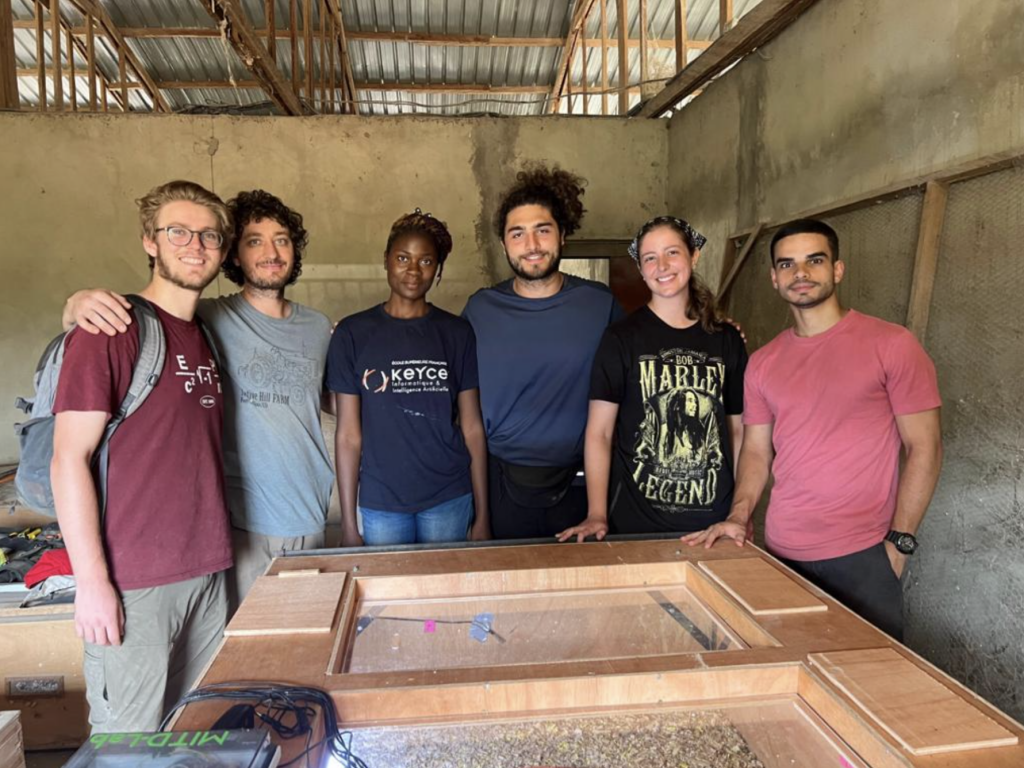 Background
Poor poultry farmers in Cameroon have been dealing with the biggest hardship when it comes to brooding their chicks. Previously, they have had to harness energy stored in wood through three stone fires. A non-profit designed a solar powered brooder box, which did eliminate the need for farmers to constantly tend fires all night while using renewable energy. However, it was not affordable to small local farmers. Also, if enough energy was not collected to keep the box warm or if the connection with the national electric grid was not stable, then it led to the death of their chicks. Ahmad and his team collectively brainstormed how this brooder box can become reliable and affordable. They conducted multiple experiments with PCMs (phase change materials) and found locally sourced beeswax to be optimal for keeping the box in the desired range of degrees celsius overnight.
IAP 23
Ahmad had the opportunity to observe and interview the farmers this past IAP through the PKG Center Fellowship. They deployed their prototype and collected data on a handful of live chicks. "The farmers shared insight on a lot of the engineering design and influenced key aspects of the prototype" Ahmad shares, "I learned that talking to more farmers is always better. Some farmers had conflicting practices to raise their chicks and talking to multiple really helped us get a clearer picture on what the norm really is. It also allowed us to gather more expert insight and finally develop a prototype that encompassed as much local knowhow as possible."
---
To learn more about PKG Fellowship programs, click here. Summer '23 PKG Fellowships are open until March 21st at noon. To learn more about Summer '23 PKG Fellowships and apply, click here.
---
Tags: PKG Fellowships, PKG IAP Fellowships, PKG IAP Fellowships 2023, Tech for Good
---