International PKG Fellowship galvanizes alumna's interest in public service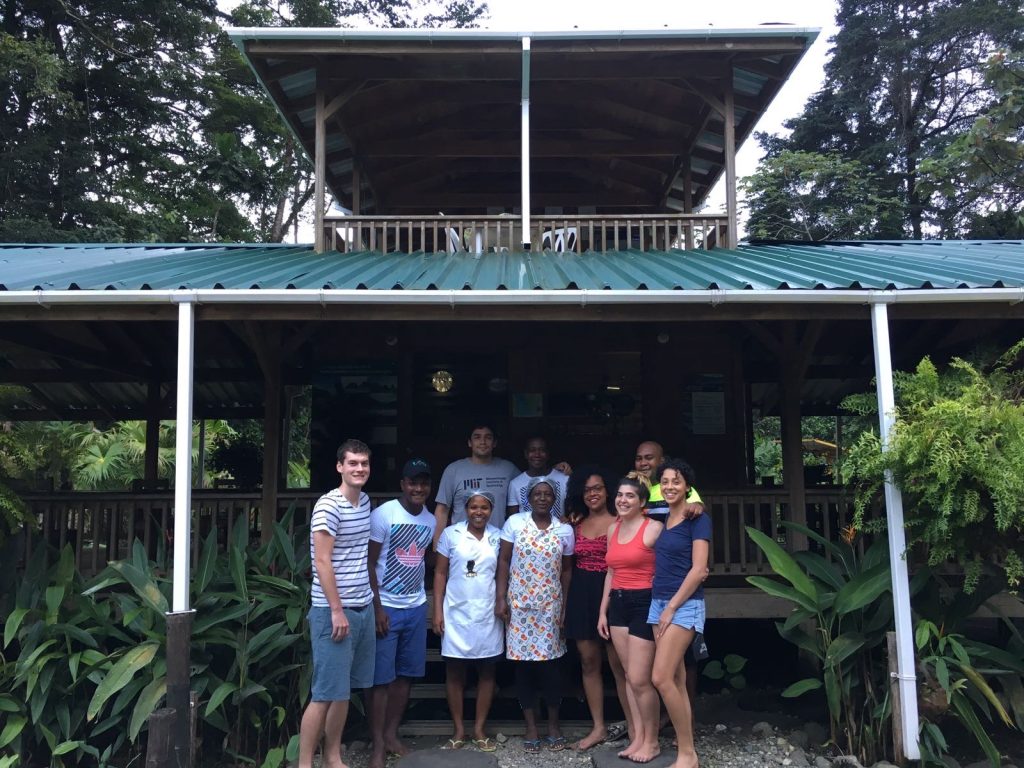 Nearly 6 years removed from her PKG Fellowship Carey Dunfey still meditates on what she learned while in Columbia for a month thanks to the PKG Center.
"It is probably one of my top two or three highlights of being at MIT," shared Dunfey.
"The work we were doing in Colombia, collecting the data that we collected, being on the ground with these communities that we were doing work with, It was an incredible experience. I think about that trip a lot," added Dunfey.
Native Bostonian Carey Dunfey PCM '17 was 2700 miles away from Boston when she heard about MIT's Department of Urban Studies and Planning. Having fulfilled her post-graduation aspiration of living outside the US in Mexico City, Mexico her fascination with how cities, like the one she resided in, lead her back to the states.
"I was faced with the challenges of transportation and housing in Mexico City while I worked for a public policy think tank and a nonprofit that specializes in working with migrants and refugees in the city. That's where I started to learn about planning as a profession", said Dunfey.
Having studied anthropology at the University of Vermont, how people coexist and develop cities has always been on her mind. It wasn't until a friend suggested for her to look into MIT's Department of Urban Studies and Planning that she knew she could explore her interest in cities.
"People say when you come to MIT it's like drinking water from a firehose with all the opportunities that are available. The first time I applied for a fellowship was in my first semester. I wasn't accepted but after getting more experience I was able to present a more specific project for a fellowship opportunity which made for a better PKG fellowship application, shared Dunfey.
Dunfey credits her experience working with MIT Community Innovators Lab (MIT CoLab) under the MIT Department of Planning and Urban Studies for how she was able to bolster her application for a PKG Fellowship. Part of our selection criteria for PKG Fellowships is that there is evidence of strong motivation to carry out the project. Dunfey having already done research on underserved communities in addition to her lived experience for years after graduation in an underserved community made her a great candidate.
In January 2017 Dunfey went to Colombia as apart of an IAP Fellowship with the PKG Center to study economic and community development in partnership with CoLab to study how economic development initiatives in Colombia would affect both the residents and the local businesses in Colombia. Dunfey and her team spent their days talking with city officials and local businesses about the challenges they faced in the cities of the pacific region of Columbia pertaining to city planning.
"We had workshops with organizations part of CoLab's Inclusive Regional Development Program, focusing on documenting their stories, journeys and built a stakeholder map for CoLab, shared Juan Constain PCM '18.
Constain was also apart of this fellowship and found that the "businesses in Colombia were facing systemic challenges around structural violence, being excluded from growth platforms and not being sustainable over time despite contributing to regional innovation."
Constain, also a PKG alumn, continues to work in Colombia at the Co-founder and COO of Quipu Market, a nonprofit that is using data from the informal economy to offer a series of small loans to entrepreneurs in Colombia.
Dunfey's time in Colombia sparked her interest in public service particularly how city governments operate and how they help those in need.
"I knew when I left MIT that I wanted to work in city government and part of that was because of the experience I had with PKG on my fellowship," said Dunfey.
Since her fellowship Dunfey has held positions for the city of New York for the Department of Small Business Services as Project Manager overseeing grants for community organization and economic development within the city as well as working locally for a time as a Business Development Associate for the Jamaica Plain Neighborhood Development Corporation providing support to small businesses in Boston.
Now Dunfey is hoping to make the transition into private sector doing similar public service work but from a different angle.
---
Tags: CoLAB, Colombia, MIT, PKG Alumni, PKG Fellowships
---