Work side-by-side with community organizations that are striving to eliminate health disparities and improve the wellbeing of American Indians and Indigenous communities.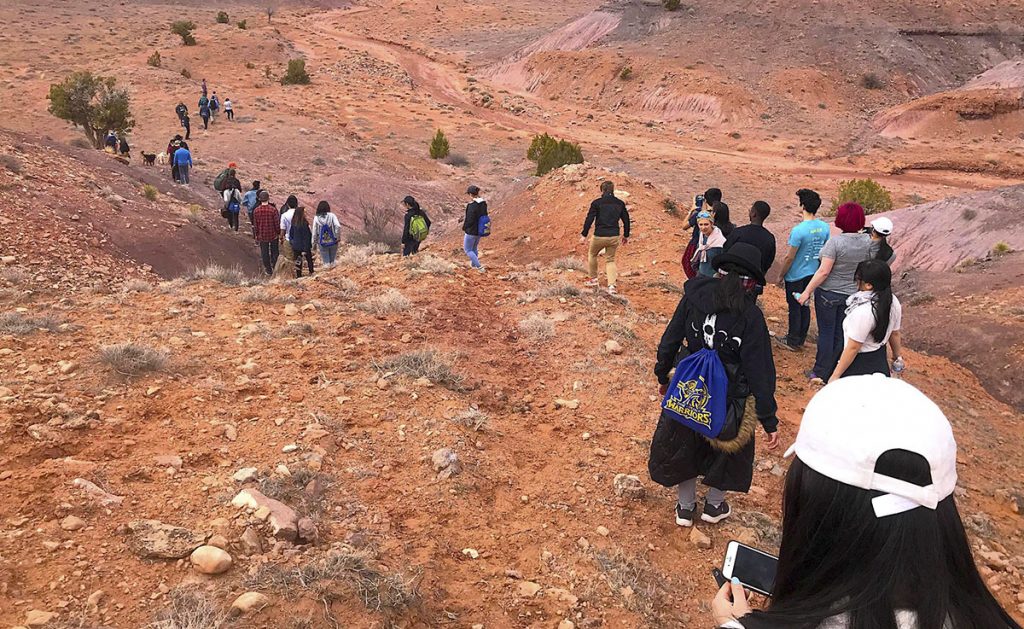 PKG Connect
PKG Connect is a summer program that introduces MIT undergraduate students to individuals and organizations working to support community-led projects with the Diné community on Navajo Nation. This year, given the remote nature of our programming, we've restructured from a week-long, in-person visit. We'll be facilitating a series of zoom conversations that connect students both with Diné community organizations and efforts, and also MIT and community practitioners taking a big picture look at broader social and technical issues that impact indigenous communities globally. We hope that this series will serve as an introduction and entry point for students, letting you connect with PKG community partners (like the Navajo Ethnoagriculture Farm, COPE, and DIGDEEP) while considering broader systemic themes that impact diverse indigenous communities in different ways. Our sessions will include:
Energy and Farming on Navajo Nation (Wednesday, June 30 at 5 pm ET)

Learn about different energy issues impacting Navajo Nation, exciting projects around solar energy, and the work of Navajo Ethno-Agriculture.

Decolonization and Indigenous Communities (Wednesday, July 7 at 3 pm ET)

Consider a big picture view of decolonization and consider how power, privilege, and identity intersect as we seek to collaborate with communities to make a positive difference. What might "decolonization" mean to different communities? How can we address systemic injustice to work better together and improve community outcomes? We'll consider the impact of colonization (both nationally and globally) to better understand ways to engage effectively with people in various settings, while also recognizing diversity within and across indigenous communities. Consider place-specific issues as well as systemic challenges impacting people globally.

Health + Water Access (Wednesday, July 14th at 3 pm ET)

Learn about organizations and efforts working to improve access to water and meet public health needs.

Group Reflection (Wednesday, July 21st at 3 pm ET)

Join a facilitated conversation to consider your own values and goals in collaborating for social change. We'll chat about ways to engage in social change efforts, while reflecting on systems
To join us please RSVP here! The first 20 students to sign up will be eligible for meal reimbursements for 3 of the sessions up to$10/meal.