Explore social issues in context. Have fun working together as a group!
Connect with local efforts to better their communities. A week-long PKG Spring Break experience connects you with a variety of nonprofit, government, and community partners working on the front lines to advance issues you care about.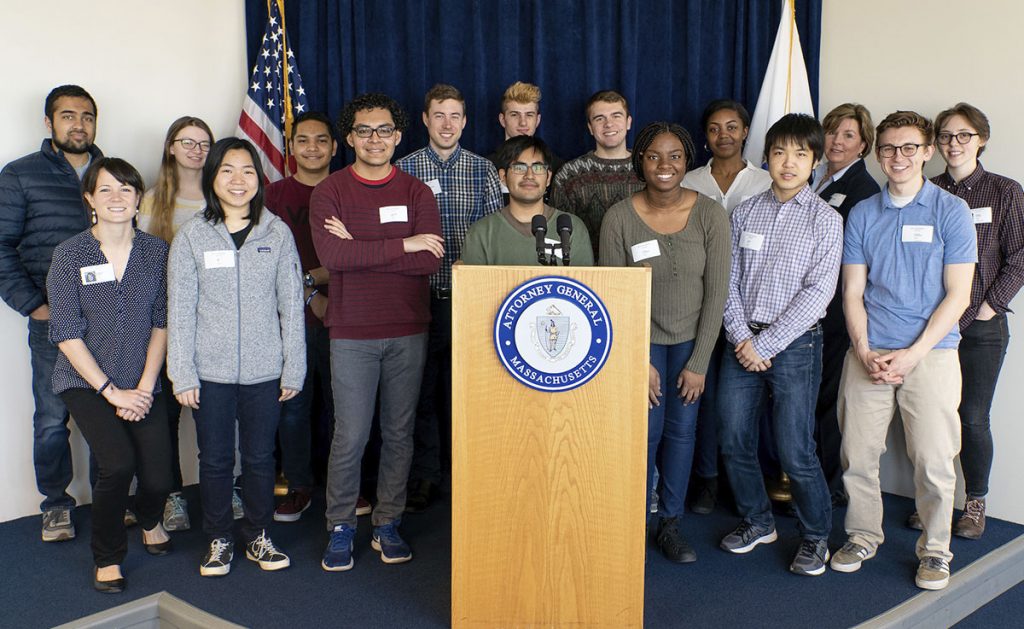 Current Projects
PKG Spring Break: Climate Change, New England
Spend Spring Break exploring the work that local organizations do to address climate change in New England. Hike through the woods to an observatory gathering local meteorological data, travel via boat to visit the Boston Harbor Islands and assess the impacts of erosion and changing sea temperature, and join your peers in a simulation that tackles humanitarian response to climate disaster. Then, share your experience and scientific message with the broader community via a customized communications project. Meet effective local organizations making a difference in our own backyard!
PKG Spring Break: Environmental Sustainability and Community Development, Camden, NJ
Spend the week volunteering across a variety of nonprofits in Camden, NJ and see how local organizations use sustainability and environmental stewardship as a means of mobilizing and invigorating community. Learn from local community members and volunteer at a series of urban farms, local soup kitchens, and schools. Your group will also implement a specifically assigned project identified by our partners. Last year students designed and constructed compost bins for a local community garden.
PKG Spring Break: Criminal Justice, Greater Boston
Explore Boston's criminal justice system from multiple perspectives. Speak with individuals involved in the system, including formerly incarcerated individuals and professionals in the field. Learn about their experiences and visit community and government organizations involved in the legal, law enforcement, and corrections aspects of the justice system. Spend the week walking through the process from pre-adjudication through re-entry.
Events and deadlines
Stay tuned for details on upcoming info sessions and application deadlines for spring 2020.
How to Get Involved
Apply as an individual to join one of our spring teams. We'll take care of the details, cover the cost of participation, and set up the community partnership.
We have limited funding available to support student group initiatives. Please contact pkgspringbreak@mit.edu by mid-November to inquire about receiving support for your group initiative over spring break. Resources might include, advice, community connections, brainstorming logistics, training workshops, and funding.
Questions? Email: pkgspringbreak@mit.edu