Explore social issues in context. Have fun working together as a group!
Connect with local efforts to better their communities. A week-long PKG Spring Break experience connects you with a variety of nonprofit, government, and community partners working on the front lines to advance issues you care about.
We are monitoring the situation with COVID-19 and will update the information on this page as needed.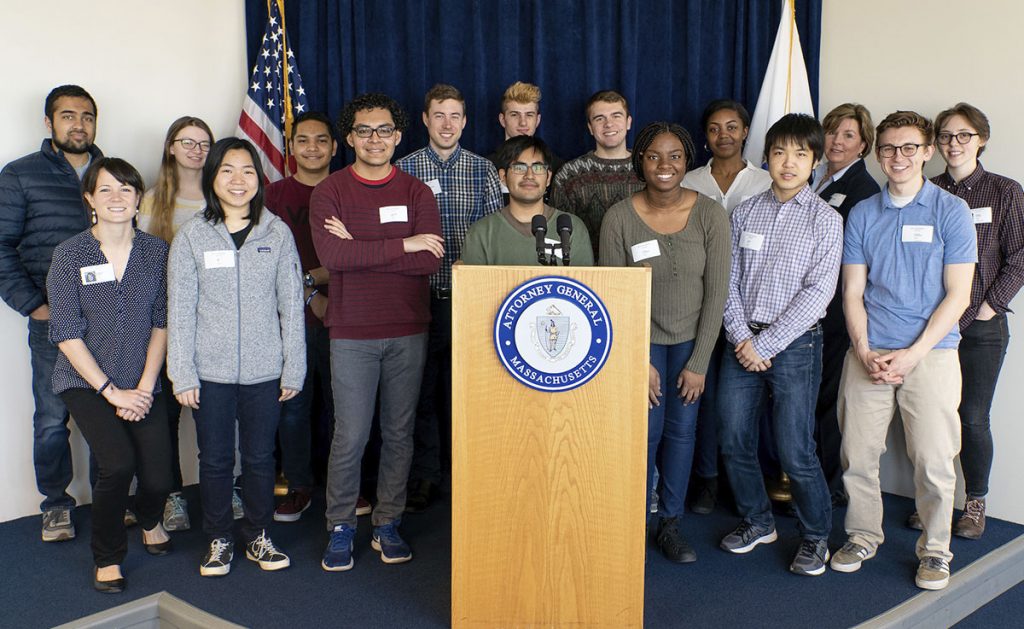 Current Projects
PKG Spring Break: Climate Change, New England
Spend Spring Break exploring the work that local organizations do to address climate change in New England. Hike through the woods to an observatory gathering local meteorological data, travel via boat to visit the Boston Harbor Islands and assess the impacts of erosion and changing sea temperature, and join your peers in a simulation that tackles humanitarian response to climate disaster. Then, share your experience and scientific message with the broader community via a customized communications project. Meet effective local organizations making a difference in our own backyard!
PKG Spring Break: Health, Greater Boston
Explore Boston's healthcare system from multiple perspectives. Speak with individuals involved in the system, including formerly incarcerated individuals and professionals in the field. Learn about their experiences and visit community and government organizations involved in various aspects of the healthcare system.
Current Collaborations
Terrascope is a learning community for first-year students to solve complex, real-world problems starting in their first semester at MIT.
Over the course of Terrascope Spring Break Missions, students work in teams to develop solutions, drawing on diverse perspectives, interdisciplinary research, and a supportive Terrascope community. Learn more about their program here!
MITEI (MIT Energy Initiative) will run an energy-focused service-learning program over spring break 2020. Stay up-to-date with their work and deadlines here!
---
Events and deadlines
Spring 2021 Info Sessions:
Monday, February 1st, 5pm
Monday, February 8th, 5pm
Friday, February 12th, 12-2pm
Applications are due Wednesday, February 17th at 11:59pm. Check back in the Spring semester for an application link!
How to Get Involved
Apply as an individual to join one of our spring teams. We'll take care of the details, cover the cost of participation, and set up the community partnership.
We have limited funding available to support student group initiatives. Please contact pkgspringbreak@mit.edu by mid-November to inquire about receiving support for your group initiative over spring break. Resources might include, advice, community connections, brainstorming logistics, training workshops, and funding.
Questions? Email: pkgspringbreak@mit.edu