Explore social issues in context. Have fun working together as a group!
Connect with local efforts to better their communities. A week-long PKG Spring Break experience connects you with a variety of nonprofit, government, and community partners working on the front lines to advance issues you care about.
This year, due to COVID-19, the PKG Center collaborated with colleges across the country to host a series of virtual spring break events called Journeys Toward Justice. Find the recording of our event, Climate Change in Boston: Social Determinants, Equity & Action, here.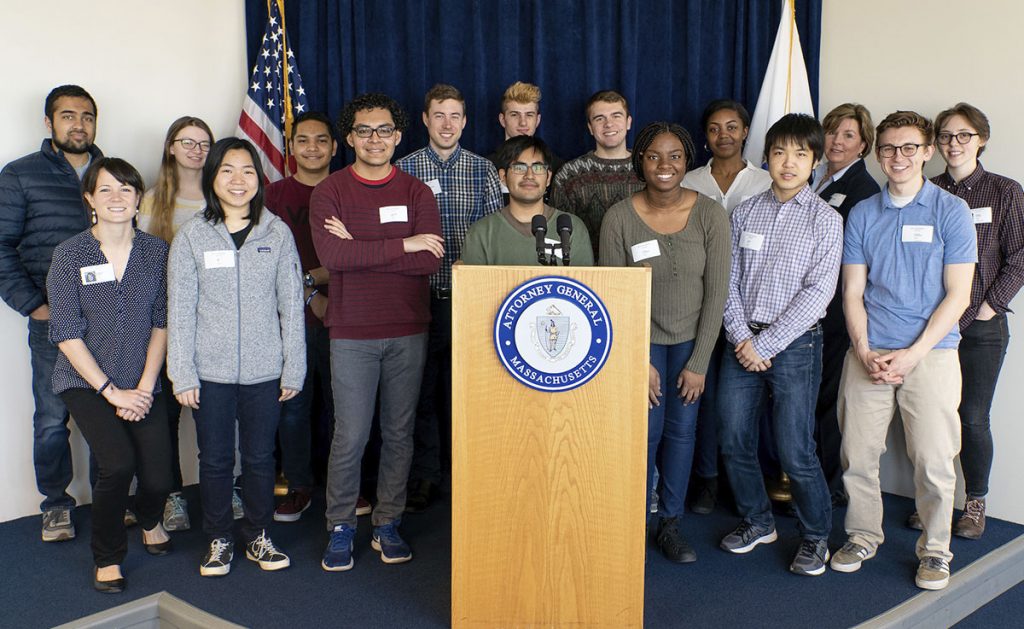 Program Overview
In 2021 we're offering an alternative model for spring break, given our remote reality and adapted spring schedule. We will offer 3 cohort experiences for groups of 10 students each. Each cohort will meet 4 times remotely throughout the semester. As a group member you will:
Have fun together as a group and get to know your cohort members
Reflect on various social factors related to your theme and consider the dynamics of power, privilege, and positionality as it relates to public interest work around your theme
Meet a community organization that addresses your group's topic, learn how the organization serves clients, and the issues/policies they face
Meet other MIT stakeholders and learn about efforts on campus to engage in your theme
Current Themes/Projects
PKG Spring Break: Climate Change, March 2021
PKG Spring Break: Health, April 2021
PKG Spring Break: Tech for Good, May 2021
Each thematic group will include 10 students and be supported by staff mentors. Spots are limited to facilitate quality group connections and conversations. A meal reimbursement up to $10 will be provided to each group member for a meal during each of the 4 sessions in order to facilitate a comfortable community conversation and atmosphere. Due to limited capacity, we ask that each applicant apply to only one of the group experiences.
Current Collaborations
This year we're part of a multi-university effort to offer alternative programming to students across universities. Each school will offer one 2-hour session sometime between mid-March and Mid-April. Stay tuned to learn more about which universities, sessions, and available times will be offered!
Terrascope is a learning community for first-year students to solve complex, real-world problems starting in their first semester at MIT. Over the course of Terrascope Spring Break Missions, students work in teams to develop solutions, drawing on diverse perspectives, interdisciplinary research, and a supportive Terrascope community. Learn more about their program here!
This year the PKG Center will join MITEI to offer a workshop on power, privilege, and positionality as it relates to energy. Stay up-to-date with their deadlines here.
---
Events and deadlines
Applications are currently closed.
How to Get Involved
Apply as an individual to join one of our spring teams. We'll take care of the details, cover the cost of participation, and set up the community partnership.
We have limited funding available to support student group initiatives. Please contact pkgspringbreak@mit.edu by mid-November to inquire about receiving support for your group initiative over spring break. Resources might include, advice, community connections, brainstorming logistics, training workshops, and funding.
Questions? Email: pkgspringbreak@mit.edu