A Letter to the community from the PKG Center Team
Published June 5, 2020 by The PKG Center Team
To our communities: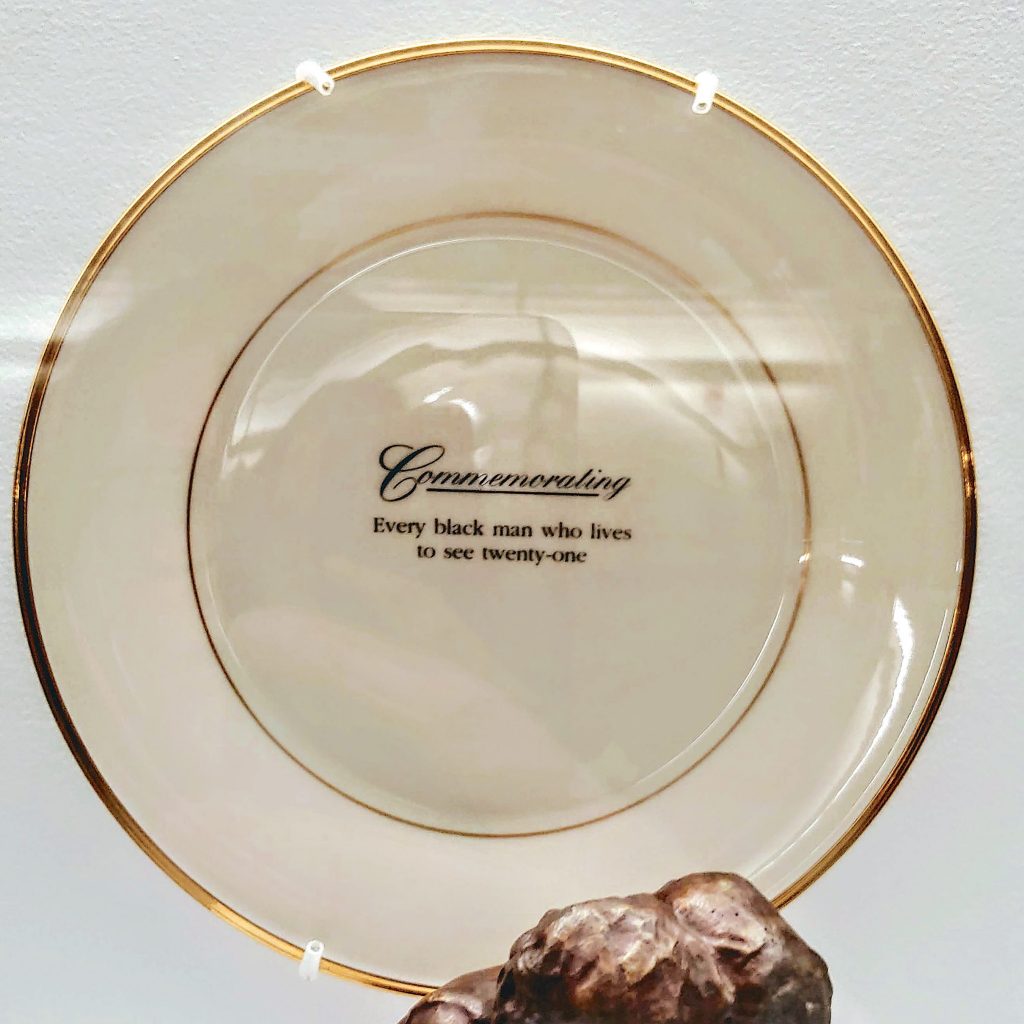 First, let us state unequivocally that Black Lives Matter. We condemn the murders of Breonna Taylor, Ahmaud Arbery, and George Floyd, while acknowledging the painful history of police brutality and racial violence against countless unnamed others. Condemning these actions is easy. Creating and supporting communities in systemic change to prevent heinous actions in the future is not, and we will not shy away from the difficulties ahead. The PKG Center stands in solidarity with our Black students, colleagues, and communities in the ongoing fight against structural racism and violence.
The plate above, a piece by artist Carrie Mae Weems, hung on the third floor of MIT's Student Center for years. The piece is subtle and easily overlooked among other larger, more colorful pieces that surround it. But when you stop to notice it, read it, and process the message, it hits like a punch to the gut. The call to action is striking. We must face structural discrimination, both subtle and overt. Dismantling structural racism will take time and energy during a period when many are already exhausted. But we must stop and notice. And then we must act.
These anti-racism actions will be (and should be) varied. PKG staff often reference the Social Change Wheel (below) in our programs and training, and the actions of Black individuals, communities, and allies over the past few weeks have touched on nearly all of the wheel's segments: thousands of individuals are protesting (activism, community organizing); calling and writing to elected officials (political participation, advocacy); sharing book and podcast recommendations (community education); starting or continuing dialogues with loved ones (socially responsible behavior); and donating to legal funds and community organizations led by practitioners who do this work every day (philanthropy). This is public service in action.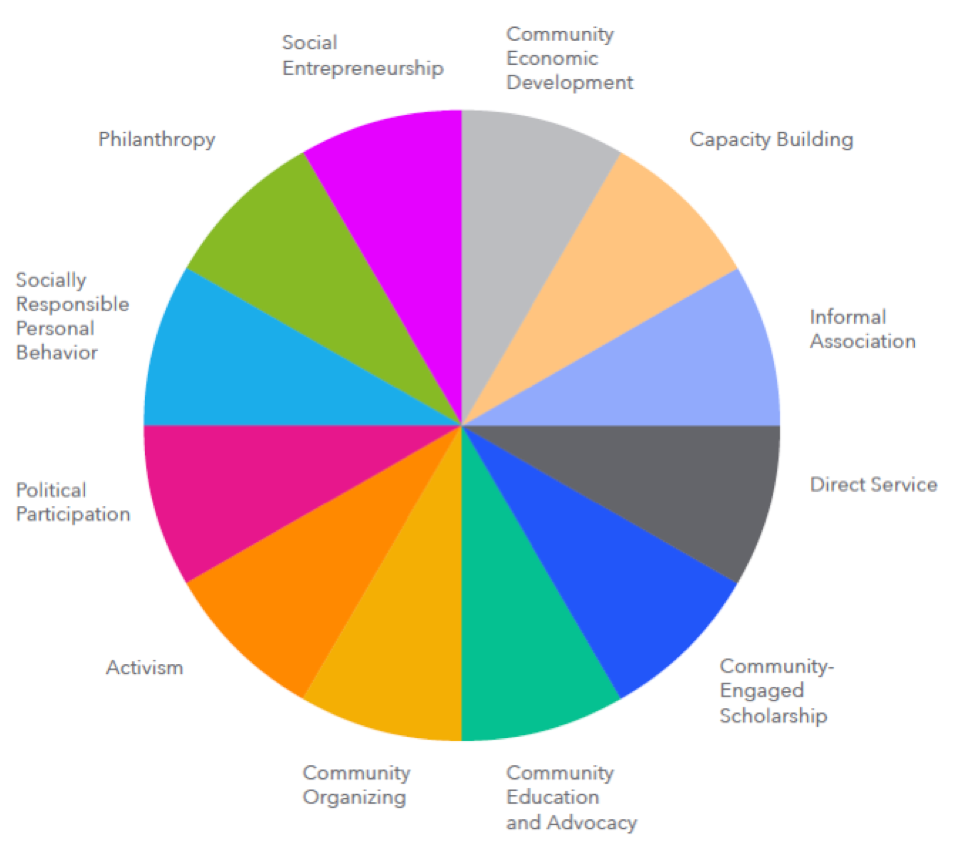 Equity and social change are essential values in our work, but we recognize we have more to do. We commit to or renew our existing commitment to the following actions:
Listening to our Black community members, both on and off-campus. We invite student leaders, individual students, and community leaders to join us during individual office hours or to meet with us collectively as a team to share your experiences and explore how we can better collaborate in anti-racism efforts.
Working internally as individuals to examine our biases and as a team to review our Center's practices. We are building this work into our team planning for the academic year ahead and will share details on changes to our practices later this summer.
Sharing a relevant piece of content each Wednesday to advance and sustain this crucial conversation.
Expanding and facilitating workshops, dialogues, reflections, and panels in partnership with other MIT offices to advance social change.
Exploring elements of racial injustice embedded in the PKG Center's thematic foci: climate change, health, and using tech for social good. Communities of color are consistently and disproportionately negatively impacted by risks of climate change, health inequities, algorithmic injustices, and limited access to technology. We will work in tandem with students and community agencies to continue addressing these pressing issues.
We are in this for the long haul.
In an interview in 2002, former MIT President Paul Gray, husband of our Center's co-founder, Pricilla King Gray, said of MIT, "Institutions like this have to change. If we don't change, the society is going to leave us behind. You and I won't see it, but America in 2100 is not going to be a predominantly white society, and if the institutions don't evolve, they'll die."
We must evolve, most importantly for the lives and livelihoods of our Black community members and for the sake of the community.
The PKG Center Team