PKG Student, Anushree Chaudhuri named 2023 Udall Scholar!
Anushree was a summer 2021 Social Impact Intern and participated in the DUSP-PKG Fellowship program. Read more about their Intern experience here!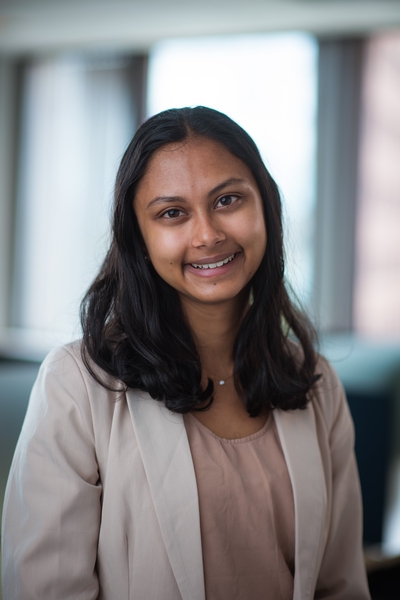 MIT junior Anushree Chaudhuri has been selected as a 2023 Morris K. Udall and Stewart L. Udall Foundation Scholar. She is only the second MIT student to win this award and the first winner since 2008.
The Udall Scholarship honors students who have demonstrated a commitment to the environment, Native American health care, or tribal public policy. Chaudhuri is one of 55 Udall Scholars selected nationally out of 384 nominated applicants.
Chaudhuri, who hails from San Diego, studies urban studies and planning as well as economics at MIT. She plans to work across the public and private sectors to drive structural changes that connect the climate crisis to local issues and inequities. Chaudhuri has conducted research with the MIT Environmental Solutions Initiative Rapid Response Group, which develops science-based analysis on critical environmental issues for community partners in civil society, government, and industry.
Throughout her sophomore year, Chaudhuri worked with MIT's Office of Sustainability, creating data visualizations for travel and Scope 3 emissions as a resource for MIT departments, labs, and centers. As an MIT Washington intern at the U.S. Department of Energy, she also developed the Buildings Upgrade Equity Tool to assist local governments in identifying areas for decarbonization investments.
While taking Bruno Verdini's class 11.011 (Art and Science of Negotiation) in fall 2021, Chaudhuri became deeply interested in the field of dispute resolution as a way of engaging diverse stakeholders in collaborative problem-solving, and she began work with Professor Lawrence Susskind at the MIT Science Impact Collaborative. She has now completed multiple projects with the group, as part of the MIT Renewable Energy Siting Clinic, including creating qualitative case studies to inform mediated siting processes and developing an open-access website and database for 60 renewable energy siting conflicts from findings published in Energy Policy. Through the MIT Climate and Sustainability Consortium's Climate Scholars Program and a DUSP-PKG Fellowship, she is conducting an ethnographic and econometric study on the energy justice impacts of clean infrastructure on local communities.
---
Tags: DUSP Fellowships, Health, Health & Medicine, PKG Fellowships
---