Social Impact Internships: Julian Zulueta ('23)
My Pathway to Service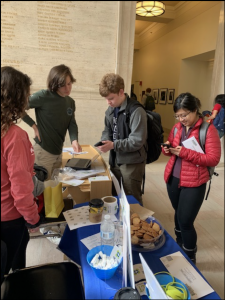 My name is Julian Zulueta, and I am a rising sophomore from Miami, Florida. I am pursuing a major in biological engineering (Course 20) where I have also been active in several organizations, like the Undergraduate Association Community Service and MIT Global Health Alliance. I have found that this blend has complemented one another because during my university's curriculum I can work on analyzing the engineering sectors of both biology and computer programming; nevertheless, this analytical mode of thinking is also applicable when working with communities which often have problems without clear-cut solutions.
For example, learning about bone marrow's impact on producing B cells inspired me to work further with immunocompromised individuals by initiating a bone marrow drive, where students could learn and choose how they would like to participate. These opportunities have allowed me to grow as a person and view how I can contribute my knowledge to assisting others. Accordingly, I would like to share these experiences with other students to allow them to find their own route to service-oriented activities.
My Experiences
In a world of social distancing, face masks, and online Zoom calls, COVID-19 has physically separated people in unprecedented ways. It has made friends and family feel miles apart as we all feel the pandemic's barriers between us and the unknown return to normalcy in our lives. Yet, despite these changes, I have seen communities assume greater responsibility to bridge these distances to take care of one another in novel ways. To illustrate, MIT engineers have developed emergency ventilators to address shortages in our healthcare facilities, students have volunteered on tutoring platforms to ensure education equity throughout the nation, and medical professionals have worked on the frontlines to help people recover from COVID-19. These are simply a few testaments to the resilience and goodwill of our community, and I aspired to be a part of this change.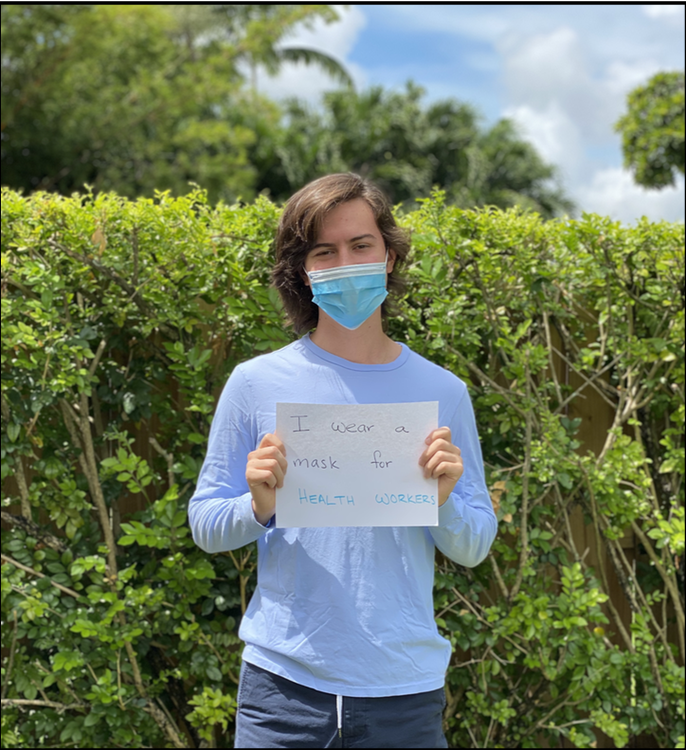 Accordingly, by working with the Priscilla King Gray (PKG) Public Service Center, I learned about various organizations that were working on COVID-19 to best suit my interests; thus, after thoughtful consideration and preparation, I obtained an internship with the Center of Disease Control and Prevention (CDC) Foundation and to my surprise, it has been one of my best decisions this summer due to the intellectual and community-based approach that I have assumed in my role.
Since my first day, this internship has given me a fulfilling summer through community health. I have met and interacted with a diverse array of individuals— other peers from MIT and college interns, medical doctors, CDC seniors, and public health officials—who have shared their own backgrounds and reasoning for being a part of the CDC Foundation. For some people, it was their mission to work with their communities through public health, and for others, their job began as a summer internship in college which inspired them to continue for over 20 years. While each person has their own unique story, I am particularly drawn to people's sense of devotion to serve others in this organization.
As an intern, I am part of a benevolent team that ensures that states, territories, and tribal nations are receiving access to resources and individuals, such as epidemiologists or contact tracers, to address COVID-19. One way of achieving this is through my online meetings with health officials in different states, which allows me to follow-up on the developments and responses of this pandemic. For me, one of the most interesting parts of these discussions is understanding how each region takes into account their society's culture (i.e. understanding the elderly, possible language barriers for immigrants, and traditional festivities) to form government responses that will best accommodate people's lifestyles.
It is a holistic process that strives to balance people's realities with the scientific process of health. Furthermore, I have also been able to interact with the data- driven aspects of COVID-19 while simultaneously applying the skills that I have obtained from MIT. I directly noticed this with the experience I had within my course 6.145, "Brief Introduction to Python," where I have automated and accurately shifted through requisitions, applications, and regional information to make visual graphs, bar charts, and choropleths as a means to demonstrate the CDC Foundation's current status on the workforce. However, many of my other classes, like 7.013, 5.111, and 8.02 have also assisted me in my critical thinking, detection of patterns, and understanding in the background of science as a whole. These skills have been essential when considering the nation's diverse populations and its discovery of elements that unite them.
Currently, I am working with other MIT interns to learn and partake in their projects while bouncing ideas off one another. It is inspiring to see their achievements and the success that they have had and continue to have on their work. I thoroughly enjoy the opportunities that I have to collaborate with their presentations, data, and ideas since it forms an environment that is open to growth and simultaneously encourages me to consistently strive to learn more during my time here. Overall, I appreciate the chance to engage with discussions of interns' summers when seeing how each person is doing on a frequent basis. These are moments that exemplify the dual-nature of intellectual drive and support that I can always find in the CDC Foundation.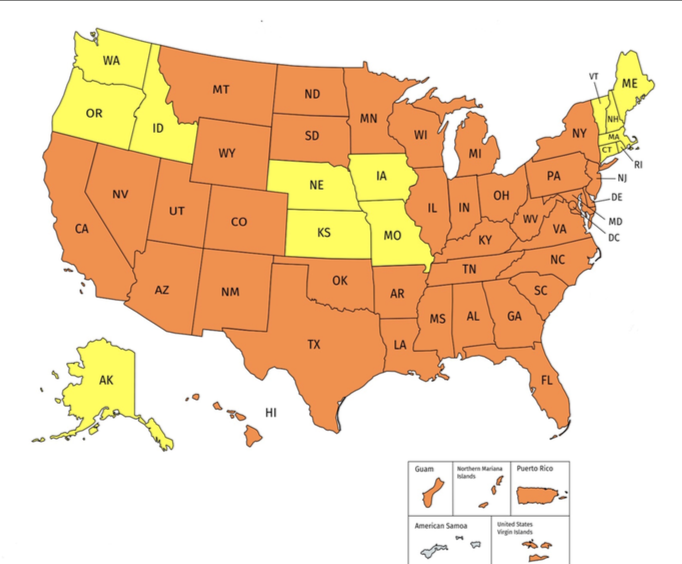 In the upcoming weeks, I am developing my initiative in the CDC Foundation further and will be able to understand the people and communities we represent. I have already begun this endeavor with current surveying and the implementation of data acquisition methods, which are important when analyzing people's demographics and tailoring policies that enhance the effectiveness of our workforce's outreach. Although this is still in its preliminary stages, I look forward to seeing how it progresses and how to expand my public health knowledge in the upcoming weeks.
Conclusion
Personally, I have greatly benefited from this internship during these past few weeks. The programming, data visualization, and communication skills that I have developed have been an unparalleled experience; thereby, allowing me to strengthen my knowledge in a field that I envision for myself in the future. I am grateful to the PKG for connecting me to the CDC Foundation and allowing me to intertwine my health interests with community service. I would highly recommend contacting the PKG if you are interested in similar opportunities!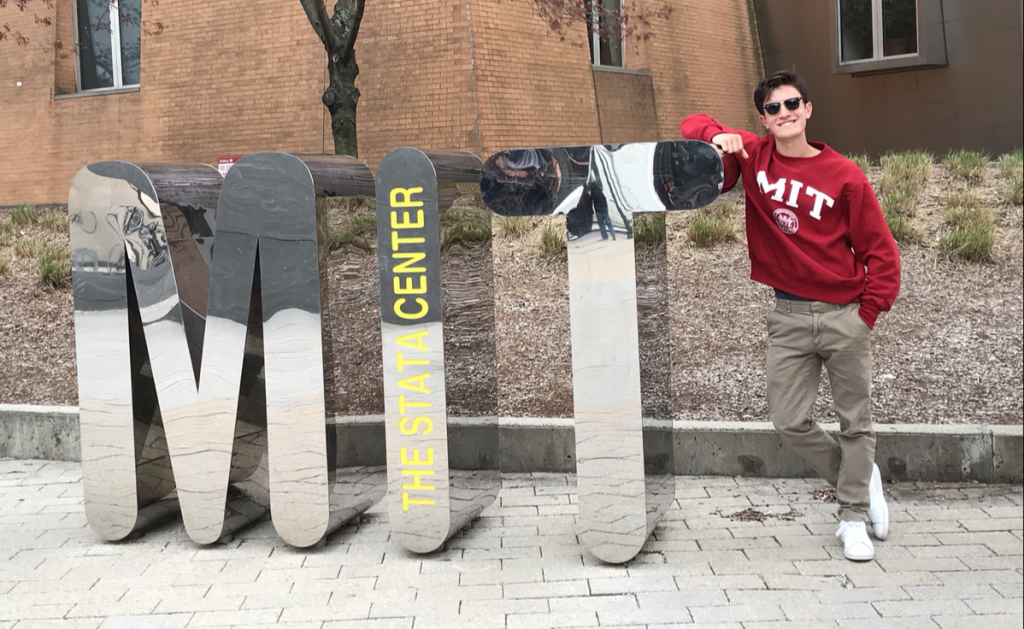 Reach out to hear more about my experiences!
—
Looking to fulfill your fall Experiential Learning Opportunity (ELO)? Check out PKG Social Impact Internships page to learn more about where to find opportunities and how to apply!
Like seeing stories like this one? Subscribe to our newsletter for the latest PKG stories and student reflections!
---
Tags: Social Impact Internships, Social Impact Internships Summer 2020
---