Social Impact Internships: Following Up with Julian Zulueta ('23)
We were so excited to follow up with Social Impact Intern Julian Zulueta ('23, BioEng) on his experience with the CDC Foundation this summer! Check out Julian's first post on the PKG Blog here!
—
Interning at the CDC Foundation
My name is Julian Zulueta, and over the course of this summer I had the opportunity to be a COVID-19 intern at the CDC Foundation. During July, I was able to discuss the current projects and conversations with state and local health departments to advance the progress being made to understand and mitigate the spread of this pandemic. However, in the remaining weeks as an intern at this position, I was able to continue this work and transition to automatically produce datasets for CDC officials to track information about how states, territories, and tribal nations were able to collaborate and respond internally to maximize efforts on tracing and reducing the spread of COVID-19.

Developments
Since my previous article, I was able to advance conversations with state health departments and learn about emerging medical information pertaining to COVID-19. For instance, I was able to ask questions to understand the advancements hospitals and healthcare officials were undertaking with medications, ventilators, and bedside approaches, in order to treat these symptoms and minimize the effects of this disease. I analyzed numerical data and graphs to detect trends and visualize the effectiveness of medical interventions.
In comparison to July, I saw that there was further information about the pandemic, especially in terms of treatment methods (e.g. efficiently utilizing ventilators to reduce hospital equipment shortages). Speakers were able to discuss different medications and techniques that were proving to be helpful across countries, and with more scientific studies, there was an improvement in how people began to collectively approach the virus across healthcare districts. People had evidence-based practices that they could implement when treating patients.
Additionally, I created qualitative surveys that were tailored towards the vast range of positions and individuals that the CDC Foundation represents. Through meetings with advisors, this resource sought to comprehend the different educational and demographic backgrounds of individuals, as well as their interests in healthcare. By accomplishing this, our workforce established new personal and professional growth policies that were designed to suit their needs as deemed appropriate.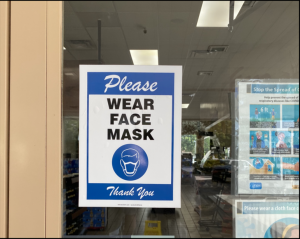 Ultimately, I was able to work alongside other team members on the CDC Foundation to improve the visualization for requisition data. This was accomplished through continuous conversations and meetings where we were able to update software, such as Excel, to provide graphs and charts about the current status of requisitions. The information would allow the CDC Foundation to continue to track the requisition trends and assess their progress over time; ultimately, helping regions to have resources and personnel to study, contain, and track COVID-19 on a more comprehensive scale.
Since I had been working with this data throughout the entirety of my internship, I was able to visualize the distinct difference in our team. Initially, our efforts were focused on learning about the available information and how we could track it. Nevertheless, towards the end, we had effectively captured the essential information and utilized it to make informed decisions on which requisition category needed further attention and how requisitions compared across national regions and teams. By achieving this, we were effectively able to localize resources and personnel, such as contact tracers or epidemiologists, to meet COVID-19 demands and lead to a lower spread of this disease.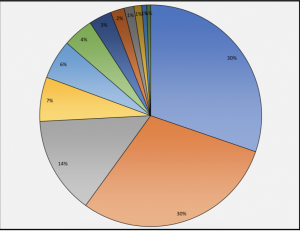 Side Project
As a current student, I had several conversations with my supervisor regarding the development of university decisions in response to COVID-19. Universities around the nation were creating policies to protect students' health and well- being, and these resolutions were impacting the fall plans for thousands of students. Accordingly, I was curious to understand these decisions further by analyzing external factors—political parties, geographic location, GDP, and COVID-19 cases—in several states to detect trends and correlations.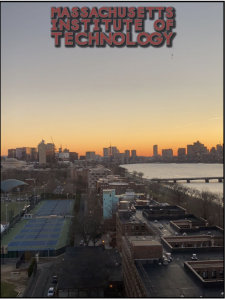 To illustrate, when looking at a state with a high GDP, I tracked several colleges in the state to understand whether they were shifting towards online or in-person classes. This was achieved through a metric scale I developed that converted a college decision ("Online," "Partially Online," "Hybrid," "Partially In-Person," and "In-Person") to a numerical integer (1-5). By consistently measuring a state in this method, I was able to see if there was a correlation between the state's GDP and the decision to re-open. My findings suggested that there is a correlation, and states with a higher GDP tend to shift towards more online classes while states with a lower GDP shifted towards more in-person classes.

I found this important because while correlation does not mean causation, this information could be utilized as a detection method to understand how a state might respond to COVID-19 and future diseases. It could improve public health by better allocating resources and personnel to states before diseases afflict more individuals. Further findings on this topic are discussed on a paper I wrote, and I am currently working on getting this information published to be distributed to the science community.
Conclusion
As I transition into classes for this upcoming fall semester, I know that the skills I have developed will improve my abilities as a student and allow me to have a greater appreciation when understanding the applications of my studies. I enjoyed the opportunity to engage with an organization that instigated my personal growth, and simultaneously worked to improve the lives of others on a national scale. This experience has expanded my perspective on how I would like to work with people, and it has shaped how I will be considering the social impacts of my contributions in the future. I continue to be grateful to the PKG for connecting me to the CDC Foundation and allowing me to intertwine my health interests with community service. To further learn more about my experiences, feel free to reach out to me at jzulueta@mit.edu or contact the PKG.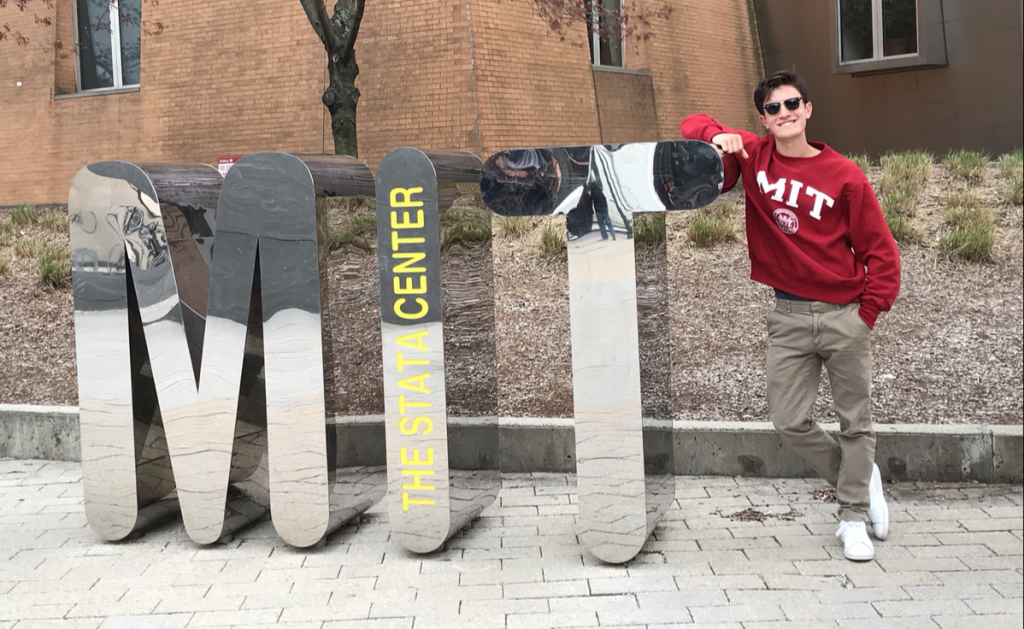 Reach out to the PKG or me to hear more about my experiences!
—
Looking to fulfill your fall Experiential Learning Opportunity (ELO)? Check out PKG Social Impact Internships page to learn more about where to find opportunities and how to apply! 
Like seeing stories like this one? Subscribe to our newsletter for the latest PKG stories and student reflections!
---
Tags: COVID Relief, Social Impact Internships, Social Impact Internships Summer 2020, Tech for Good
---