Community Partner Spotlight: MassHealth, Commonwealth of Massachusetts
PKG Social Impact Internships connect undergraduate MIT students with community partners, non-profits, and government agencies where they can apply their technical skills to real-world challenges.
In partnership with the PKG Center, MassHealth offers Social Impact Internships to undergraduate MIT students looking to gain experience in health and healthcare, implement their technical skills and expertise, and build their resumes. Learn more about MassHealth from site supervisor and Director of Data Strategy, Christina Chew!
---
How would you describe the primary role of MassHealth in the community?
In Massachusetts, Medicaid and the Children's Health Insurance Program (CHIP) are combined into one program called MassHealth. Today, MassHealth provides health insurance coverage for 1.9 million people, which is over 25% of all Massachusetts residents. The mission of MassHealth is to improve the health outcomes of our diverse members and their families by providing access to integrated health care services that sustainably and equitably promote health, well-being, independence and quality of life.
---
What are some notable experiences you've had working with MIT students this past summer?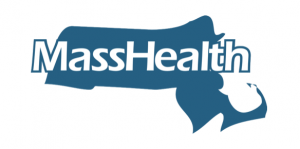 This summer, MassHealth had the privilege of working with two MIT students through the PKG Center internship program. These students were able to apply their considerable technical skill, business intuition, and creative problem-solving abilities to the urgent and practical question of where state and local agencies should offer additional COVID-19 testing facilities amid a rapidly changing landscape.
The students worked together and with a broad cross-section of colleagues at the agency and Commonwealth to develop a data-driven methodology to identify high-need municipalities, and then used arcGIS to evaluate accessibility of existing testing sites (walking radius, access to public transit, etc.) within these high-need areas. The students were able to identify specific potential locations of new testing sites in areas underserved by existing testing sites. These recommendations were provided directly to municipal leaders for implementation.
---
Where do you see potential for MIT student involvement in the work you do?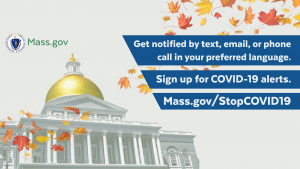 MassHealth's work sits at the intersection of healthcare, policy, and data. Much like MIT students, we are always looking for new and innovative ways to improve the work we do through the thoughtful application of analytical tools and frameworks. We look forward to working with MIT students and affiliates on a broad range of projects, from summer internships in our data and analytics teams, to full-time opportunities in our innovation and policy groups.
---
To learn more about MassHealth in the Commonwealth of Massachusetts, visit https://www.mass.gov/topics/masshealth
Interested in finding internship or work-study opportunities with the PKG Center? To learn more about our Social Impact Internship program, how to apply and where, click here!
---
Tags: Community Partner, Health & Medicine, Social Impact Internships, Social Impact Internships Summer 2020
---