IAP Health: Valeria Robayo ('23)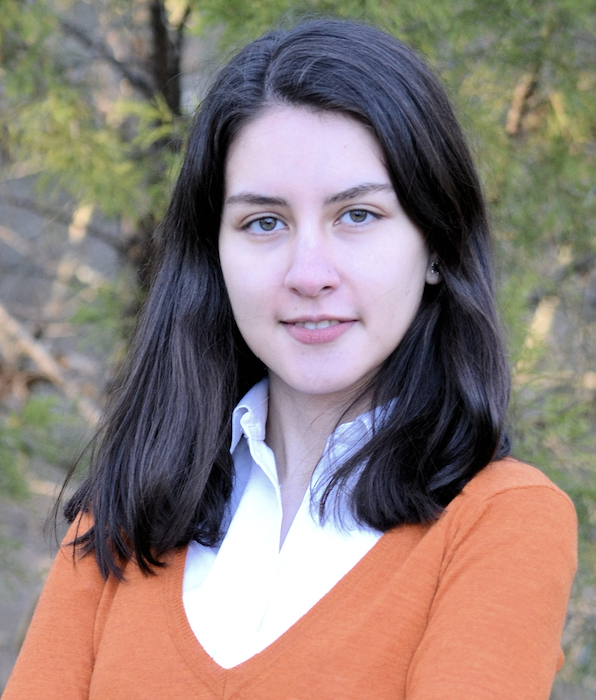 My name is Valeria Robayo, and I am a sophomore majoring in Management and minoring in German as a pre-med at MIT. Over IAP 2021, I was able to contribute to the Autism Program at Boston Medical Center as a Resource Intern supervised by Jacqueline McKendry, a behavioral analyst and autism resource specialist. Throughout my experience, I worked on a variety of both individual and collaborative projects, shadowed a developmental behavioral pediatrician, and attended multiple grand rounds. Most importantly, I was able to contribute to my community while learning a lot about medicine at the same time.
Individual Projects:
1. Making Applied Behavioral Analysis assessments more user-friendly
One project I worked on over IAP involved transitioning several Applied Behavioral Analysis assessment tools from paper to online. (Applied Behavioral Analysis, or ABA, is a scientific, data-based approach to understanding and managing challenging and/or dangerous behaviors). These assessments, intended for parents to fill out on behalf of their children before attending clinics, are a highly important component of the ABA clinical assessment, as parental responses are the basis on which ABA clinicians derive insights into potential reinforcements and social influences on a child's behavior, and future treatment strategies. Previously, parents would be mailed these assessments, which are quite long, detailed and numerous, and would be asked to bring the completed assessments to their initial ABA appointments. Understandably, however, as many of these parents likely worked full time jobs, supported multiple children, and worked on tight schedules, few assessments were actually being returned. Additionally, with the transition of ABA appointments from in-person to virtual, the need for an online assessment medium was more pressing than ever.
This task presented a number of challenges- firstly, there were multiple survey/assessment softwares on the market, some which charged high monthly fees, and others that were free, but only provided limited utilities. Then, there was the important issue of patient privacy- if we were going to include or request any identifiable patient information in our services, I needed to make sure it would be securely protected. And lastly, many of the surveys had complex scoring and ranking systems that coded and sorted parental responses into categories to provide the ABA clinician with numerical values for various behavioral parameters. After much research and troubleshooting, I settled on the software, Qualtrics, and was able to successfully transition the assessments to an online format that automatically performed the scoring and ranking functions that ABA clinicians previously had to calculate by hand. To ensure patient privacy without having to pay thousands of dollars for a security software, I asked patients to identify themselves only through a unique survey ID number, and ensured that no identifiable patient information was collected within the surveys. In the future, I hope this cleaner assessment and data analysis interface will help increase assessment response rates and help ABA clinicians at BMC to provide more personalized and comprehensive care to their patients.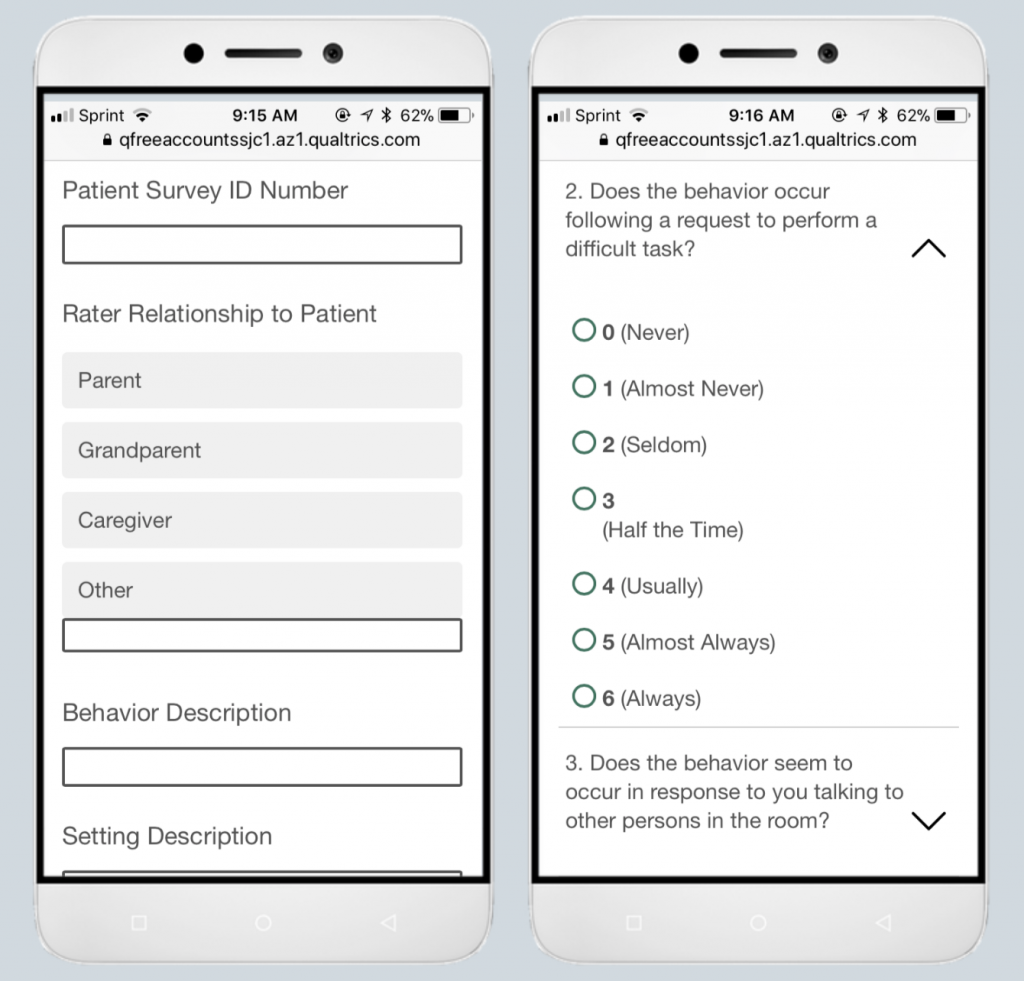 2. Expanding the reach of Autism-related informational resources to underserved Spanish-speaking populations
Another of my projects involved the translation of an informational online resource developed by Exceptional Lives titled "Transition to Adulthood" into Spanish. Exceptional Lives is a nonprofit that provides free information for families of children with disabilities on how to access services and resources. Specifically, "Transition to Adulthood" gives families detailed instructions on how to apply for several state-funded and federally mandated programs such as Plan 504s, Individual Education Programs, and others that support young individuals with Autism while they are in the public school system and prepare them to become independent adults. Over the course of IAP, I translated the entire resource into a more than 30 page Word document that will be able to be sent directly to Spanish-speaking families in the future. This resource is unique in the way it encourages families to proactively advocate for their needs, targets a variety of scenarios, and even includes conflict-resolution techniques in the case that parents disagree with a decision from their public school system or feel that their needs are not being met.
In addition to translating this resource, I was often called upon to translate other documents, often with very little time in advance. For example, in the space of one afternoon, I was asked to translate the Autism Program weekly newsletter into Spanish, as the doctor who was normally in charge of the translation was on vacation. In another case, I also translated an informational document on Applied Behavioral Analysis. All of these experiences opened my eyes to the subtle ways that many vulnerable populations are often disadvantaged within the current healthcare system- oftentimes, resources that serve their needs do exist, but these resources are just not accessible.
Collaborative Project:
Developing a Safety Resource Guide for families of children with Autism
In collaboration with two other resource interns this IAP, I also helped to develop a safety resource guide, discussing topics and providing recommendations around products and services promoting safety within the home and at large in the community. I personally focused on the sections covering internet safety and visitor safety and collaborated on the home installation section, but water safety, GPS tracking devices, and more were also covered. In the age of COVID-19, where many children may be experiencing increased screen time or may be spending more time at home, we hoped this would be an especially relevant resource for families seeking to create safer environments for their children. Developing this resource guide was an exercise in empathy and an extremely rewarding experience. To ensure that the home installations, programs, and resources mentioned within its pages would be accessible to all audiences, we tried to search for the most affordable yet useful recommendations and searched thoroughly for grants or funding programs that might subsidize some of the more expensive resources we listed. While developing an outline of the topics we were going to cover within the guide, we tried to place ourselves in our audience's shoes- if we were parents of children with Autism, what measures would we want in place to protect our children, and what environmental hazards might we want to address?
Final Presentation
When we were presenting our finished products at the last team meeting of the internship, the other two resource interns and I decided to present our work as creatively as possible. Drawing from the various case-study based classes I had taken as a Management student at MIT and pulling the idea together with the help of my other two resource intern colleagues, we decided to create a hypothetical pediatric female patient who had recently been diagnosed with Autism. If this patient and her mother were referred to BMC's Autism Program by her primary care physician to help her navigate and receive support for her diagnosis, how could the resources that we developed over the IAP period help this patient and her family? Instead of straightforwardly presenting our work, we decided to have a hypothetical conversation with the patient's mother, where she discussed various concerns she had. To address each of her concerns, like the fact that she spoke limited English, was worried about her daughter's safety in the home, and more, we referred to her to the resources we had created. I believe this presentation format was quite engaging for our audience of Autism professionals and PKG staff, as it highlighted the tangible impact our work could have on community members, and I think my team and I had a great time presenting.
Reflections:
One of my biggest reasons for wanting to participate in this program was because I wanted to spend my IAP not only working on a meaningful service project, but also becoming aware of the most pressing healthcare needs faced by patients in the Boston/Cambridge area and forging strong relationships with health professionals and mentors.
Throughout the term, I was able to do just that. By attending multiple neurology rounds, I learned a lot about Autism and other developmental disorders in children and how the process of diagnosing these disorders has changed and improved over time. Through my shadowing experiences, I came to understand how the field of pediatrics is oftentimes a team sport between the child, their parents and their doctor, and became aware of how establishing a foundation of trust and respect between families and their point of care should be a crucial first step in any clinical interaction. By attending many grand rounds, I also became more aware of social determinants of health, and learned about the many ongoing initiatives at BMC targeted towards eliminating social barriers to patients receiving "exceptional care without exception". Lastly, I was able to work with an outstanding team of motivated health professionals, whose passion for their work galvanized me to think creatively and enjoy my work as well. Overall, I feel very grateful for having had the chance to engage with and contribute to BMC's Autism Program through the PKG this January.
---
Tags: Autism, Health, Health & Medicine, IAP Health, IAP Health 2021
---