PKG Social Impact Internships: Diego Colín ('22)
Evolving Telehealth Policy in Post-Covid-19 Massachusetts
When I thought about Telehealth during the pandemic, I used to picture a service that could provide unlimited access to health care to anyone, anywhere, regardless of age, income, race, or location. With Telehealth becoming the "next big thing" in the health care realm, efforts to identify the advantages and disadvantages of this modality of care have taken over the healthcare policy agenda. As I continue to work with the Massachusetts Taxpayers Foundation (MTF) this summer, I realize that Telehealth improves access to health care in some ways, but inadvertently deepens health inequities in other ways.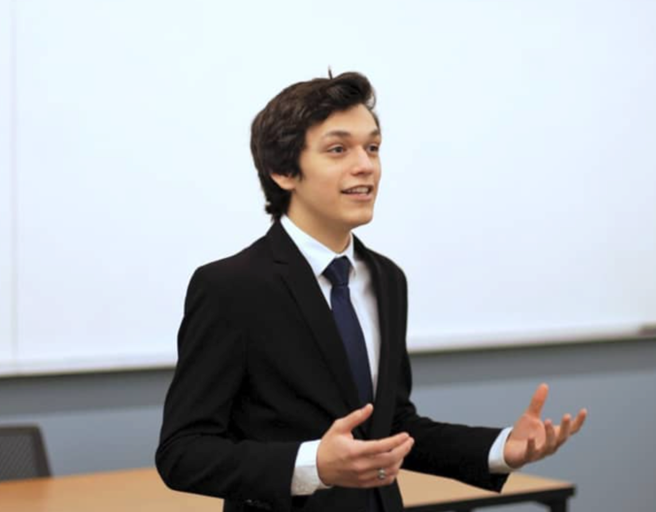 My name is Diego Colín. Although I am a Physics major, I find that the more I delve into policy, the more I am fascinated by its intricate interactions with social and economic frameworks. Outside of my academics, I am the co-president of MIT Mock Trial, a law advocacy competitive group at MIT. As the only policy research intern for MTF, the weight is on my shoulders to produce a policy memo this fall for use by policymakers which identifies key facts they should keep in mind during their decision-making process.
At the core of my mission working with MTF is a commitment to ensure our work promotes an increase in access and equity for Telehealth in Massachusetts. I hold hope that the policy memo, once published, can inform policymakers about areas of inequity of Telehealth access and quality that they might not be aware of. Throughout conversations with various stakeholders, including equity organizations, politicians, insurance companies, hospital groups, and doctors groups, I identified a few areas of inequity.
For example, patients who do not speak English as a first language are disproportionately challenged by Telehealth. Telehealth often requires patients to sign in to a portal to meet with their health care provider. Whereas through an in-person visit, the patient can bring a translator, via Telehealth, a translator cannot sign in with the patient's credentials. This creates an additional barrier to health care access for patients who wish to see their doctor via Telehealth but do not speak the same language as them.
Across the various conversations with key stakeholders, I realize that with regards to health care policy, there is no single health care organization which represents the patient's best interests. There are insurance groups who lobby with politicians to keep reimbursement rates low for doctors and patients, hospital groups who lobby to keep reimbursements for doctors high, and insurance markets which have almost unregulated control of premium costs and pre-authorization requirements for patients.
I am deeply thankful to my supervisors and mentors, Doug Howgate and Andrew Bagley, for providing me an avenue by which to learn about a critical policy area at a turning point which will cement the future of health care. I am proud to be a part of the political machinery that will eventually produce a sustainable, equitable, and affordable health care system for patients in Massachusetts.
---
Interested in a Social Impact Internship? Click here to learn more about IAP opportunities!
---
Tags: Health, Health & Medicine, Social Impact Internships, Social Impact Internships Summer 2021
---